Gather your crew and head out for a family-friendly getaway on the Sunshine Coast. There's plenty to keep the whole family entertained, from biking local trails to exploring the marine life of Howe Sound at the Nicholas Sonntag Marine Education Centre. 
You'll also find family-friendly vacation rentals with ample square footage that offer plenty of elbow room and affordable restaurants with menus that will satisfy even the pickiest of eaters. 
This year, plan a getaway the whole family can get excited about.
 
Family-Friendly Activities on the Sunshine Coast 
Get outside! Exploring the Sunshine Coast's 180-kilometre shoreline, with its beaches, tidal pools, and wildlife, is sure to invoke a sense of discovery at any age. Families with young kids will love the sandy beaches of Bonniebrook in Gibsons and Coopers Green Park in Halfmoon Bay. Peer into the tidal pools of Porpoise Bay and let the kids go wild on the playground at Willingdon Park in Powell River. Swimming (during warmer months) is available but if the temperature is too cold for your little ones, you can head to aquatic centres in Sechelt, Gibsons, and Powell River.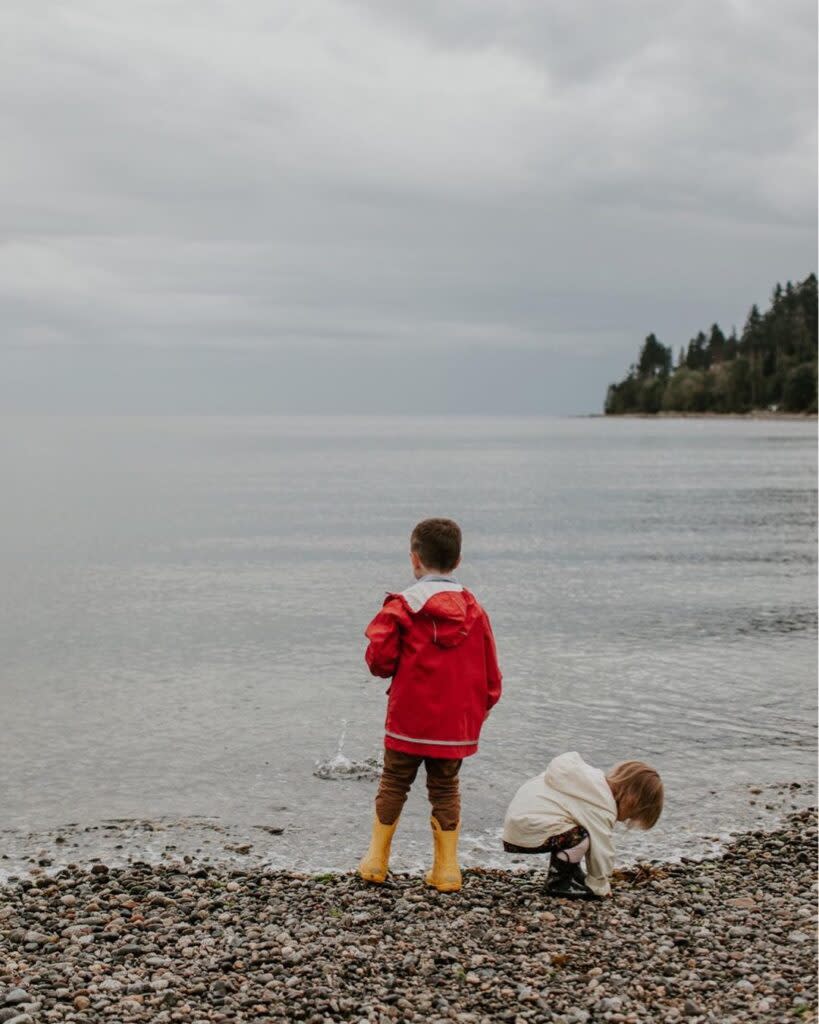 Budding mountain bikers will find accessible trails in Roberts Creek and in Gibsons at Sprockids Park, while Powell River offers a more challenging set of terrain to navigate, ideal for confident shredders. The Coast Gravity Park in Sechelt, the only mountain bike park on the Sunshine Coast, offers a low-key vibe and approachable but fun green and blue routes. 
Across the coast, playgrounds, public parks and waterfront paths offer green spaces for playing and relaxing in. The compact downtown core of Lower Gibsons, Sechelt, and Powell River is ideal for child-friendly walking with the bonus of colourful storefronts and plenty of cafes and bakeries where an emergency snack can be found. Lace up your boots and hike easy trails in Roberts Creek and in Halfmoon Bay or take them along the epic Sunshine Coast Trail for a trip they'll never forget.
You'll also find paddling, fishing, and scenic tours that can often accommodate small groups (make sure to call in advance and reserve).
 
Indoor Activities for the Family 
Rainy day? Head indoors to the Nicholas Sonntag Marine Education Centre for a chance to see some of the creatures that call Howe Sound home. Located in the Gibsons Public Market, this 1,200-square-foot catch and release aquarium features over 30 habitats of local marine life collected in the surrounding waters. How about rock climbing? Bring the kids to the bouldering gym or belay them on indoor routes at Strait Up Climbing in Sechelt and at the Powell River Climbing Co-op.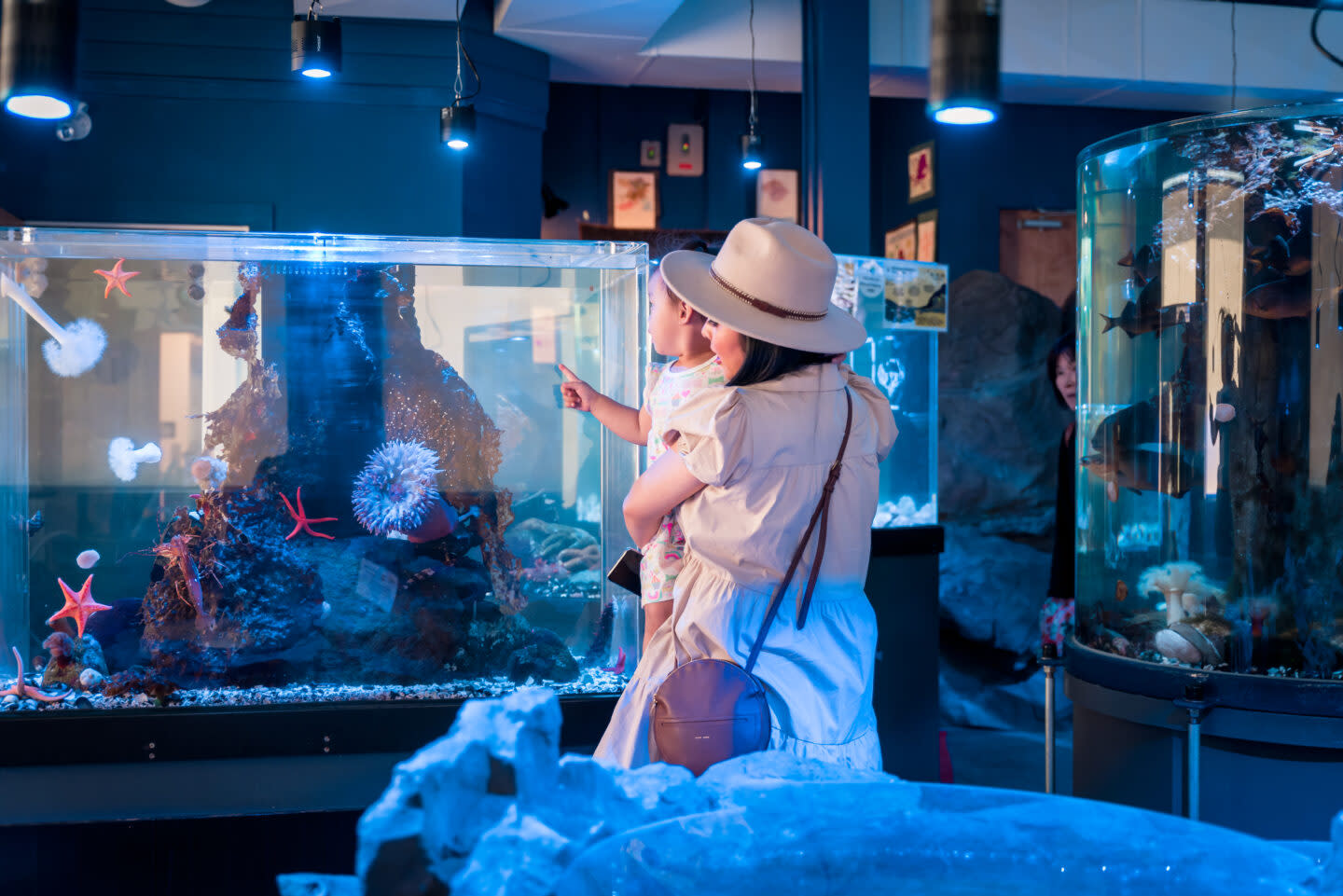 Art galleries abound across the Coast and can help instill a love of the arts at a young age. Try the Gibsons Public Art Gallery, which often features bright, abstract exhibitions or digital media shows, or the Gumboot in Roberts Creek—a cafe that doubles as an art gallery, where snacks and cups of hot chocolate are easily sourced. And the historic Patricia Theatre in Powell River makes a memorable venue for family movie night. 
 
Accommodation Big Enough for the Whole Family
Families need plenty of space when travelling and on the Sunshine Coast you'll find vacation rentals that offer spacious digs. Cottages and cabins with outdoor space help increase the square footage and there's no need to bicker over rooms: some vacation rentals can accommodate groups up to 12. 
Full-service resorts offer the added bonus of on-site restaurants so you don't need to cook (plus spas where tired parents can recharge) while sleeping in a yurt, safari-style tent, or geodesic dome is sure to spark the imagination of its smaller occupants. 
There's nothing quite like the sound of crackling fire and stargazing from a tent. Camping is widely available on the Coast and range from easily accessible frontcountry parks to more remote and wild backcountry sites. Porpoise Bay is a perennial favourite, but be warned: sites sell out fast so make sure to reserve early this year! 
Kid-Friendly Eats on the Sunshine Coast 
A mainstay of the culinary offering on the Sunshine Coast happens to be ice cream, pizza, and tacos—a substantial part of most kids' dream diet. Food trucks serving up hot dogs and burgers also help satisfy quick cravings while adventurous palettes will appreciate the variety of seafood and ethnic options available.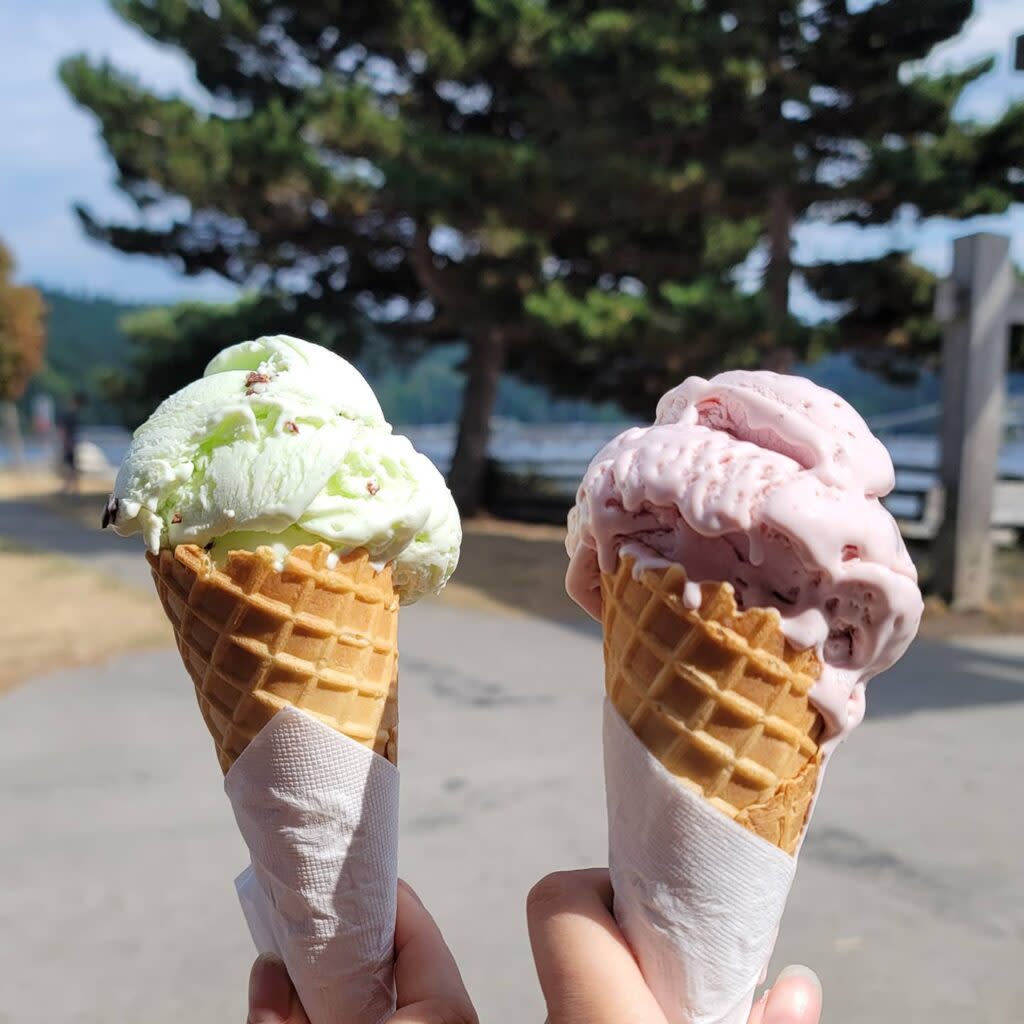 Farmers' markets are a fun way to get the kids involved in cooking, and both the Sechelt Farmers' & Artisans' Market (opens in April) and the Powell River Farmers' Market (open year-round) often feature live entertainment and music, too. Thirsty parents will appreciate the family-friendly nature of the Sunshine Coast's breweries and cideries, which come with  plenty of green space and games to keep the young ones occupied.
Don't want to dine inside? Grab a pizza and hit the beach for sunset, or pick up charcuterie for a snack plate dinner that will appeal to your taste buds, too.
 
Planning to visit when it's warmer? Check out our post on family-friendly summer activities on the Sunshine Coast.