Inland Lake
Inland Lake stands apart from almost all other Sunshine Coast lakes because it is fully accessible.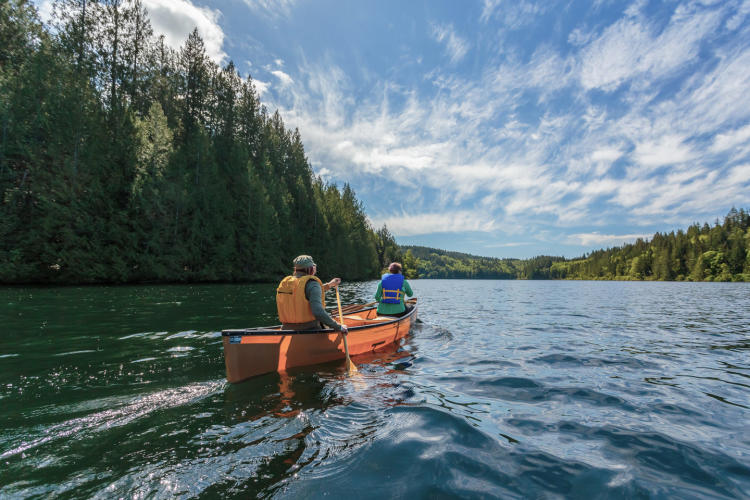 A 13km wheelchair accessible trail encircles the lake with washrooms and 5 shelter locations, so any and all can enjoy! There are also drive-in and walk-in campsites, as well as options for swimming, cycling, paddling, and boating. You can also check out the BC Parks website for additional info.
This lake is ideal for: accessibility, family-friendly, boating, paddle sports, swimming and camping
Nearby amenities: Located adjacent to Powell Lake, the nearby amenities are much the same. The main difference is that the driving times are altered – the town centre of Powell River is now approximately a 30 minute drive, and Lund is now about a 50 minute drive.