Planning a vacation with the whole crew in tow? There's plenty for families to do on the Sunshine Coast, from schlepping the kids to one of (many) beaches to firing up young imaginations at the Nicholas Sonntag Marine Education Centre to visiting family-friendly breweries and cideries where even adults can kick back and relax. 
Here are summer activities that the whole family can enjoy. 
Visit a Petting Farm in Roberts Creek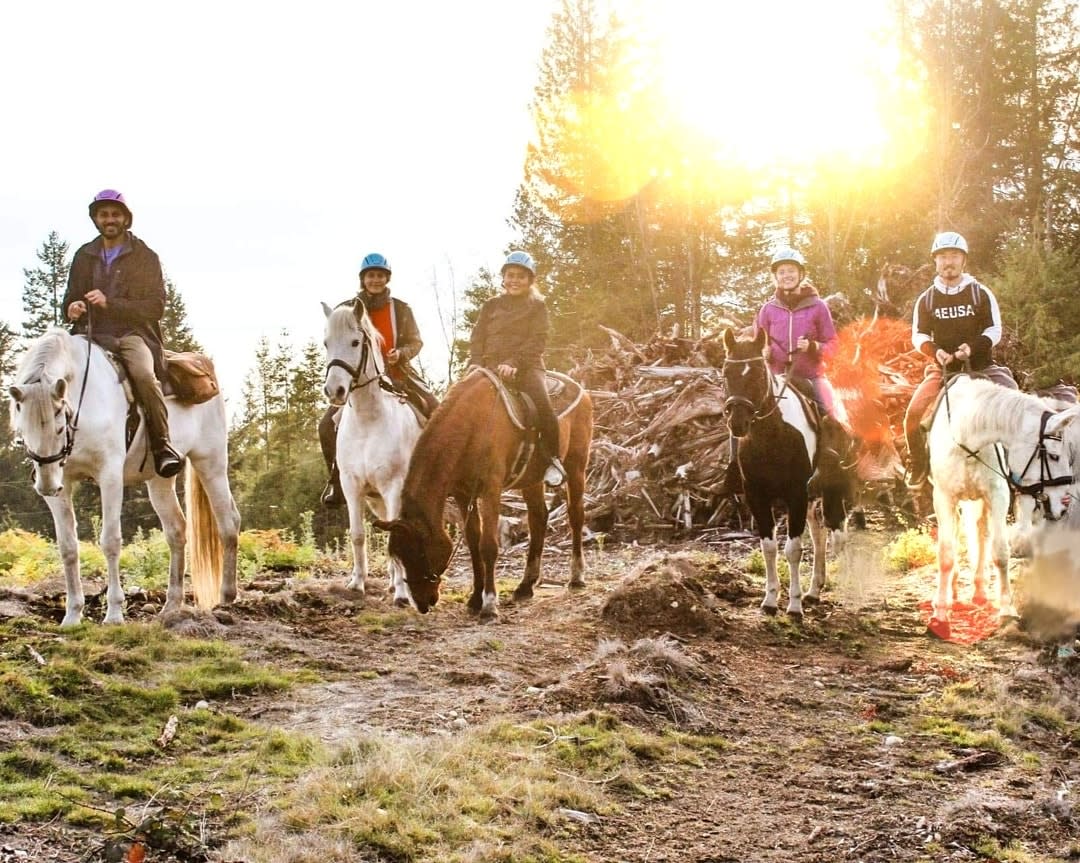 Farm animals are irresistible at any age, and at Farm Ventures in Roberts Creek, you might just find yourself enjoying the company of Tetley Tea, the smiling teacup pig (and official farm greeter) just as much as your little one. Tetley isn't the only star at this farm-slash-petting zoo. There's a friendly llama, "talking" horse, goats, peacocks, and 16 other varieties of farm animals, plus trail rides through the lush Roberts Creek forest, and summer kids pony camps if you plan to stay awhile. 
Get Acquainted with Marine Life at the Nicolas Sonntag Marine Education Centre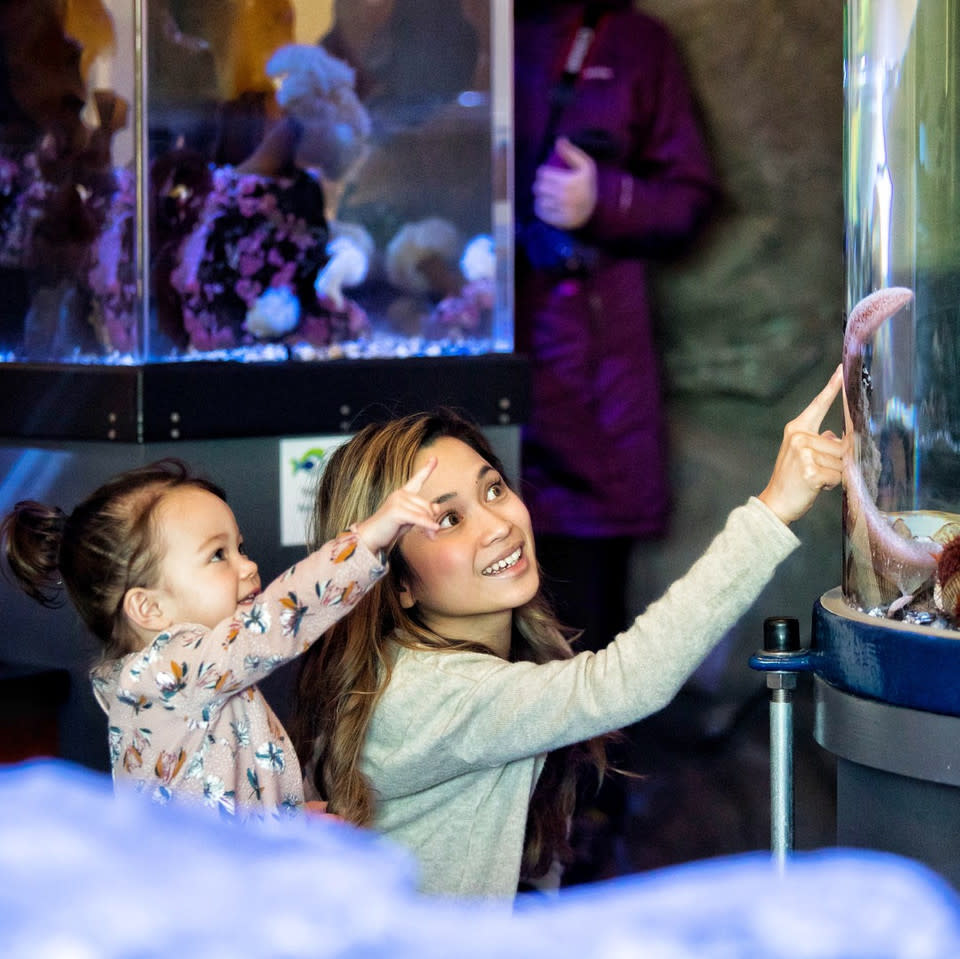 Located in the Gibsons Public Market (bonus: easily available snacks are on hand for your kids), this 1,200-square-foot catch and release aquarium features over 30 habitats of local marine life collected nearby harbours and bays in Howe Sound. Wander through the museum and peer into tanks to see colourful sea stars and urchins. Staff and volunteer interpreters are on-hand to teach the whole family about the 70+ species available here, and to offer encouragement for whoever is brave enough to test out the touch pools.
Stroll the Sunshine Coast Botanical Garden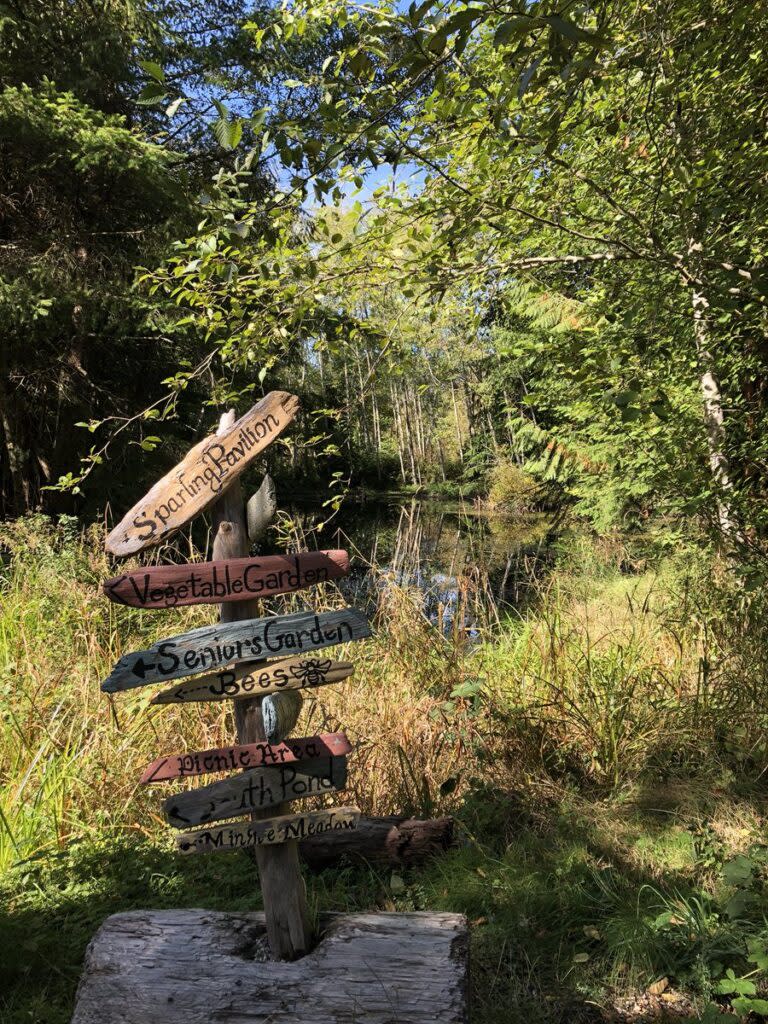 When the cabin is cramped and the temperature too hot, head to the Sunshine Coast Botanical Garden. Situated in the flat farmland of West Sechelt, this botanical garden has plenty of shaded paths to wander and open meadows where kids can burn off any pent up energy. Take in the variety of plants of the Pacific Northwest, visit the demonstration vegetable garden, and stop in at the Rainforest viewing platform where you'll find both relief from the sun and a unique perspective of forest canopy from below.
Take a Floatplane Tour With Sunshine Coast Air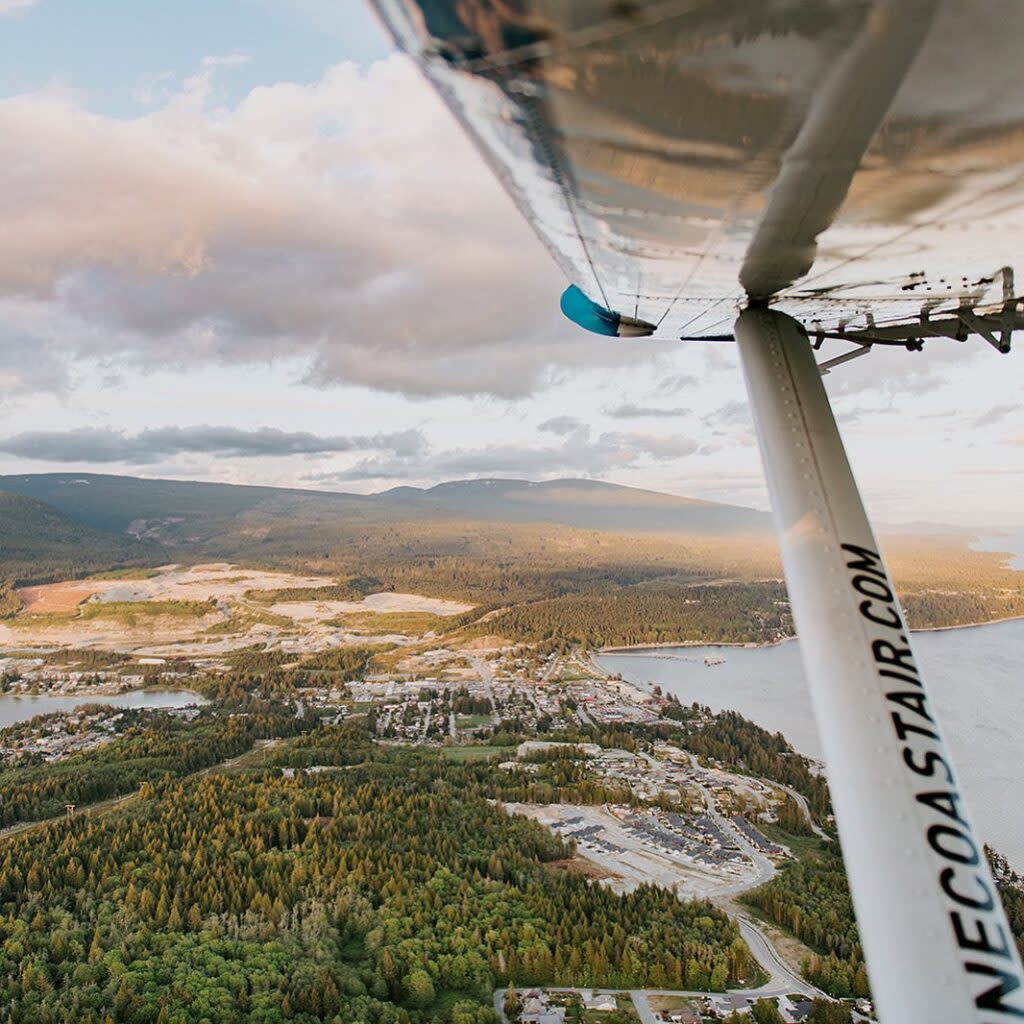 It doesn't matter whether you're riding co-pilot or relegated to the back seat, there are no bad views on a floatplane tour with Sunshine Coast Air. (We'll leave the fighting for that coveted front spot up to you — and your pilot.) From soaring over alpine glaciers to scanning for mountain goats on high bluffs in the Sechelt Inlet to landing on the ocean and taxing to a white sand beach, a family floatplane adventure is anything but boring. 
Grab Picnic Supplies at Farmers' Markets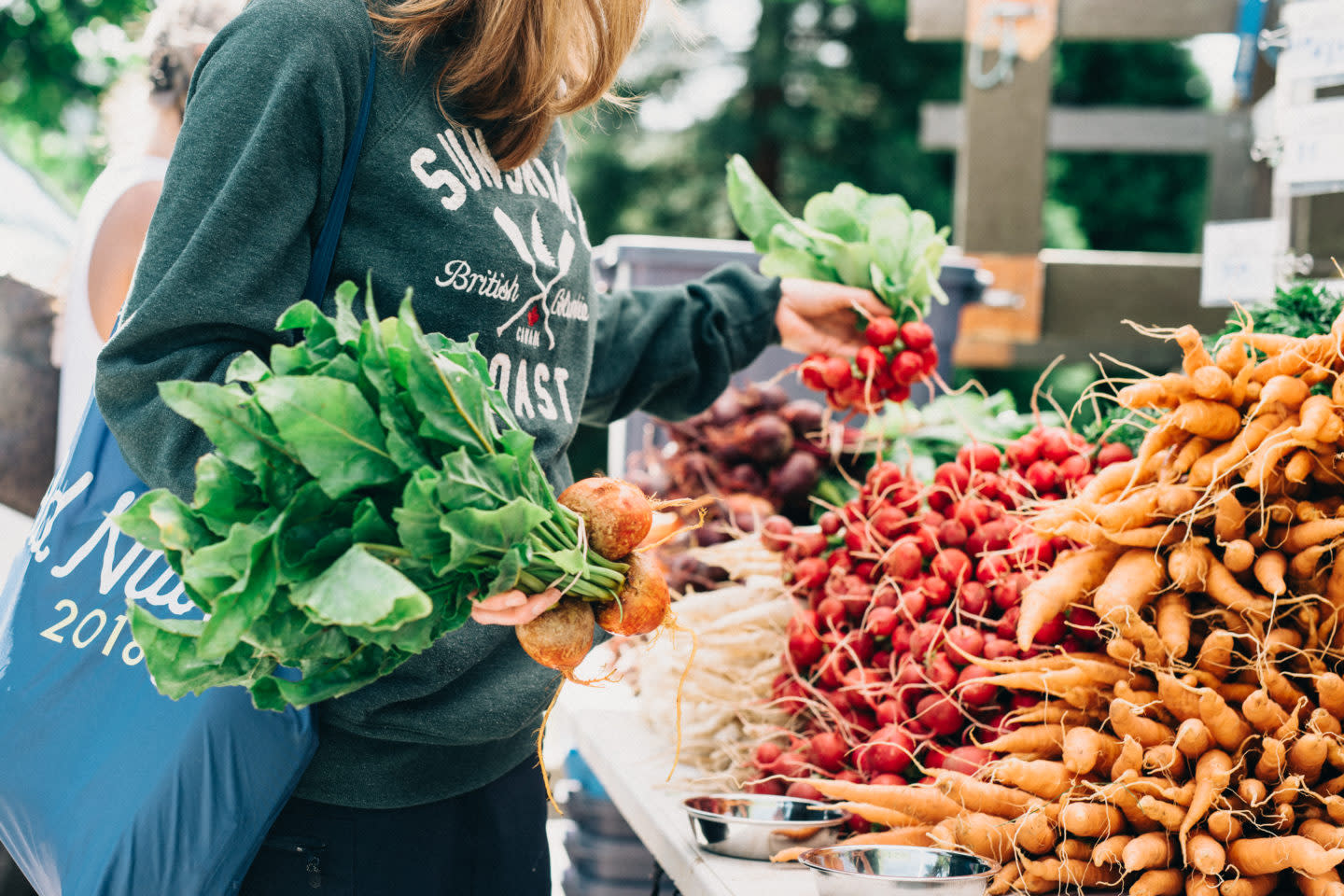 Farmers' markets are a hive of activity and you'll find them in nearly every community along the Coast. Bring the kids, grab a tote bag, and stock up on fresh produce and supplies for a beach picnic, or sample your way through the vendors and food trucks as a mid-afternoon snack while you listen to live music. The Powell River Farmers' Market even hosts a miniature train ride for kids.
Wander Seawalls in Gibsons, Sechelt and Powell River and Stop for Ice Cream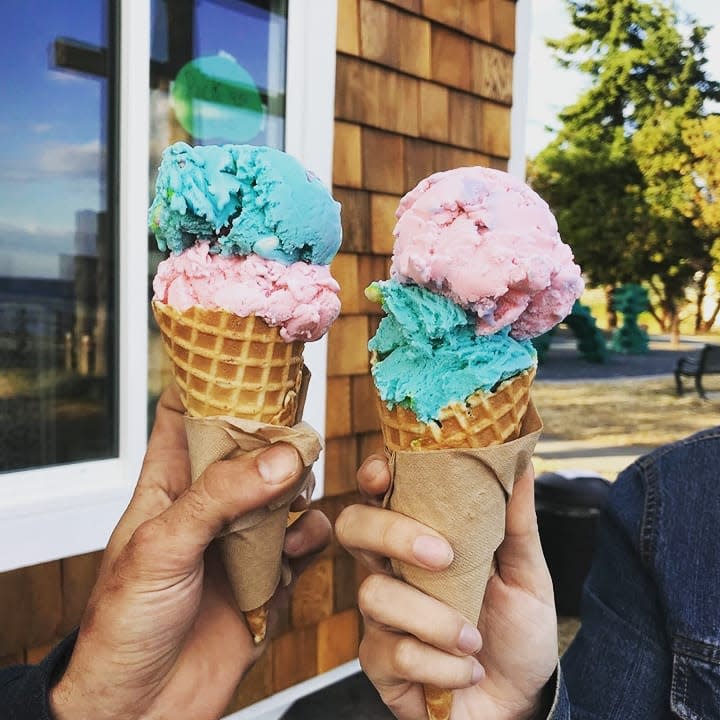 The Sunshine Coast's coastal communities all have exceptional ocean views. Stroll the seawall paths in Gibsons, Sechelt and Powell River, where you'll pass locals riding bikes, kids jumping into the water, and other like-minded visitors enjoying the salty breeze, before stopping to cool off with an ice cream. In Gibsons, that would be gelato from Mike's Place; in Sechelt, it's E.B.'s Ice Cream, and in Powell River, it's The Beach Hut.
Practice Your Putting in Langdale and Powell River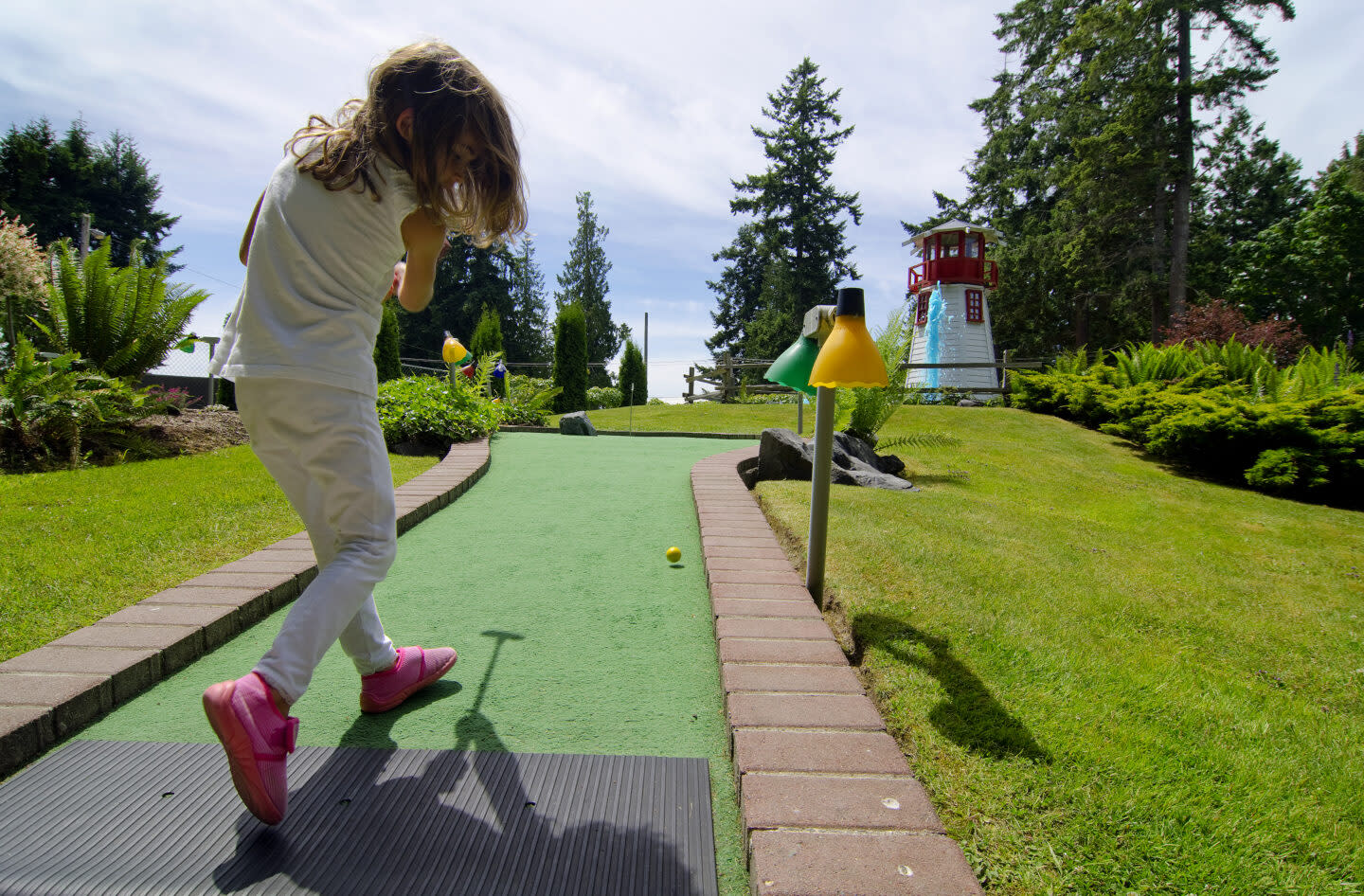 Fun, universally appealing, and easy for the whole family to do, mini golf is guaranteed to be a good time. Putters Mini Golf in Powell River has been around for 20 years, and features a whimsical course with water features, a miniature train, and an ice cream shop where you can indulge in a sweet treat once you've conquered the links. Or head to the Par 3 at Langdale Heights RV Park where you can teach the budding golfer in your life new skills on an easier, more accessible course. 
Enjoy Happy Hour Family-Friendly Cideries and Breweries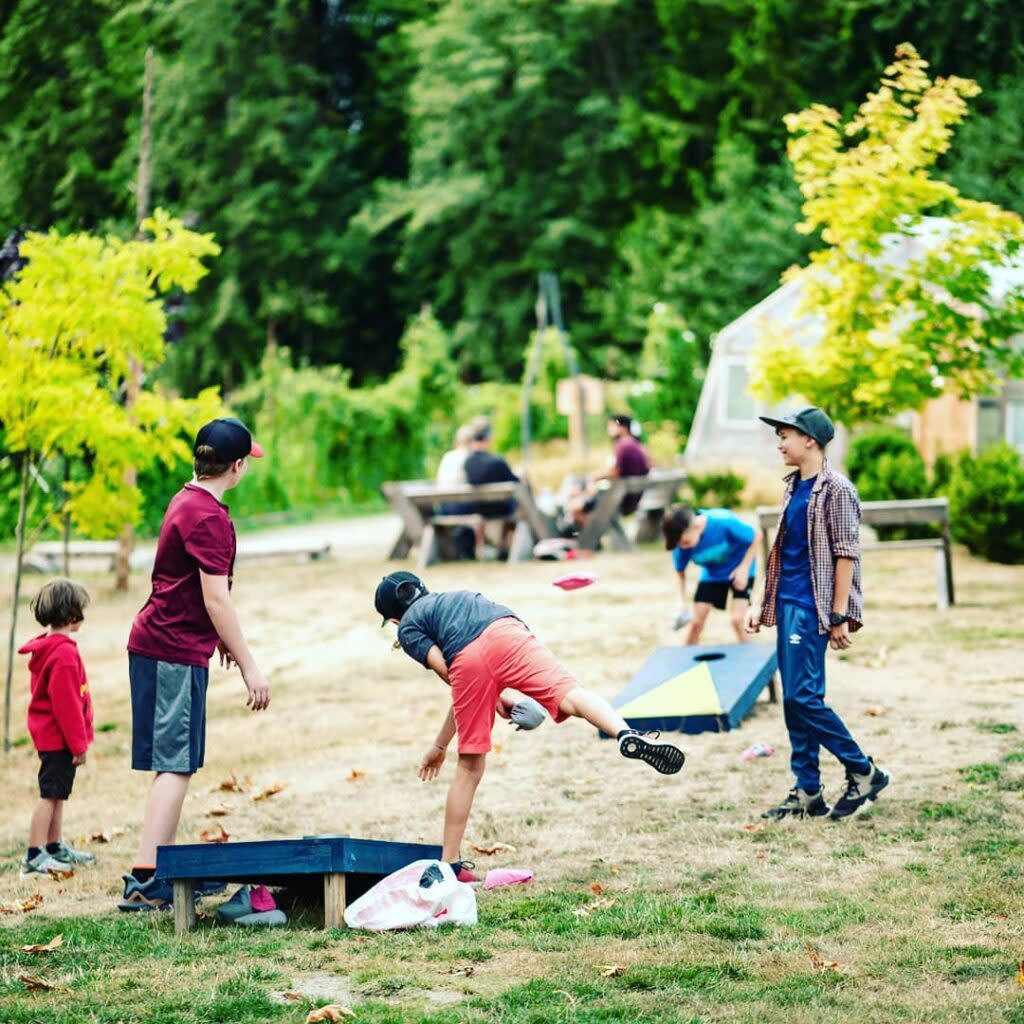 This one's for the parents. Instead of wrangling the kids to sit still at a small table, let them run wild at beer farms and orchards. With plenty of space to explore, other kids to play with, and often games and animals (think ducks and dogs) to meet, your kids will spend hours being entertained while you can sip and sample craft beer and cider flights in (relative) peace. Persephone Brewing, Brickers Cider, Sunday Cider, and the newly-opened Banditry Cider are all family-friendly. (Food is available on-site too in case you want to extend your happy hour into dinner.)
Find Local Swimming Holes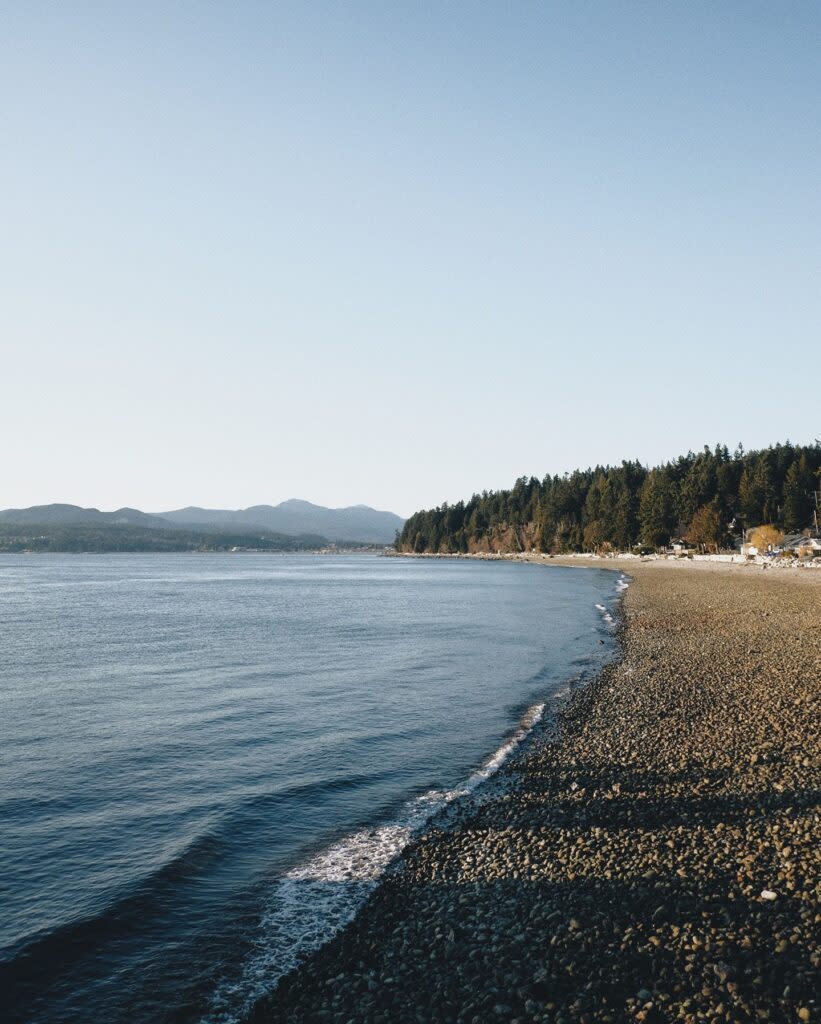 From sandy beaches in Gibsons to the soft, sun-warmed pebble shores of Sechelt to waterfront parks in Powell River (and every dock and shoreline in communities in between), there's no shortage of places to cool off on the Sunshine Coast. Popular spots include the aquamarine waters of Willingdon and Palm beaches in Powell River, Ruby Lake in Pender Harbour, Armours dock and Bonniebrook Beach in Gibsons, Sargeant Bay Provincial Park in Halfmoon Bay, Porpoise Bay Provincial Park and the beaches along Sechelt's waterfront, Davis Bay spit, and Gilles Bay and Shelter Point Park on Texada Island.
Build Kayaking Skills at Kids Paddling Camp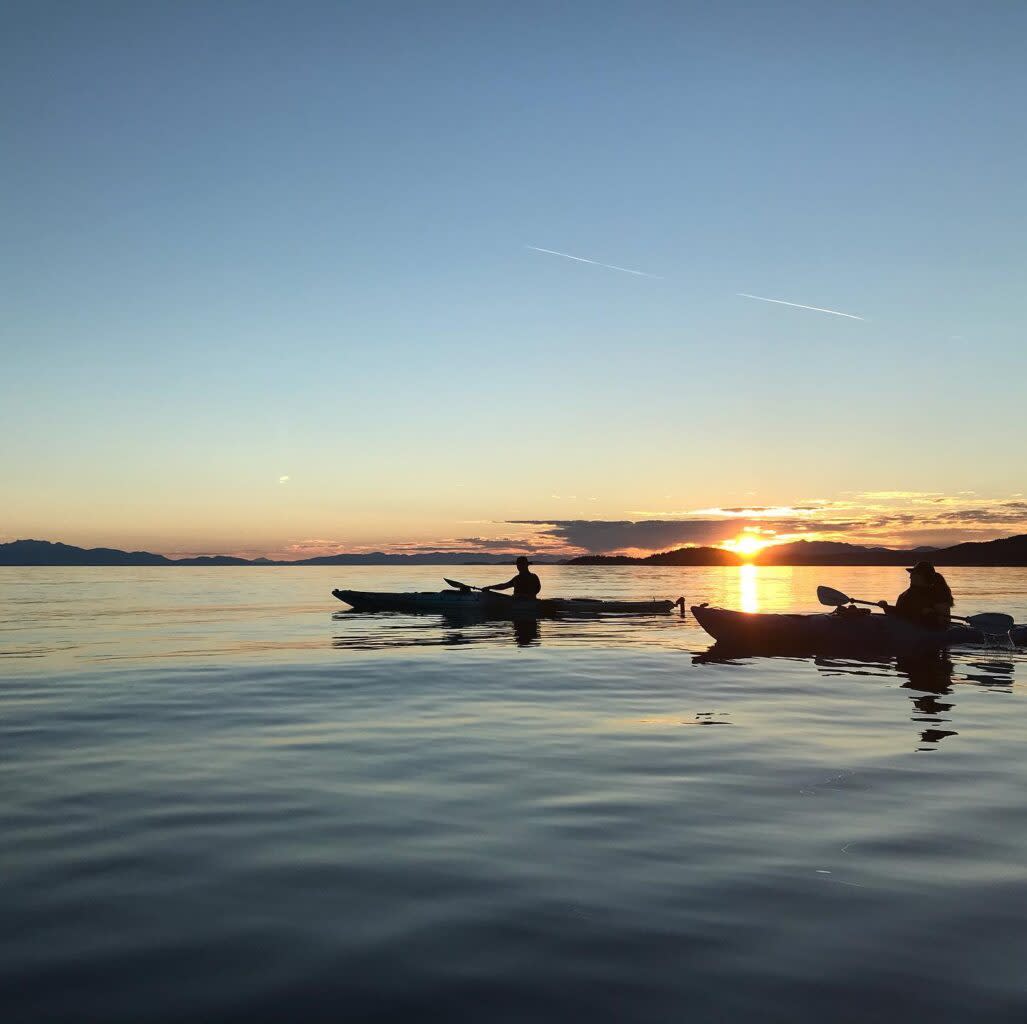 Kids camps keep your little ones occupied and learning while giving you some much-needed free time. Alpha Adventures runs a kids paddling camp where kids of all ages can build skills in a kayak or on a paddleboard, learn about water safety, and look for marine life in the shallow waters of Porpoise Bay Provincial Park while you sunbathe or beach picnic nearby. 
---
We're all visitors on the traditional territories of the Tla'amin, Klahoose, shíshálh, and Skwxwú7mesh nations. While exploring the Sunshine Coast, please remember to be safe, responsible, and respectful.⁠