Summer is in full swing, and we all know what that means right?
Epic tan lines, melted ice cream-faced children (or adults!), wicked festivals, rope swings, bonfires at the beach, and... ferry waits. Let's be honest, waiting at a hot ferry terminal is not necessarily the most enjoyable part of your next trip to the Sunshine Coast. But, never fear! With a dash of creativity, a pinch of imagination, a stomach satisfying treat or two, and a bit of patience (okay, a lot of patience!), you can turn that ferry wait into a ferry win. Here are our suggestions to get your trip started right with a #FerryWin!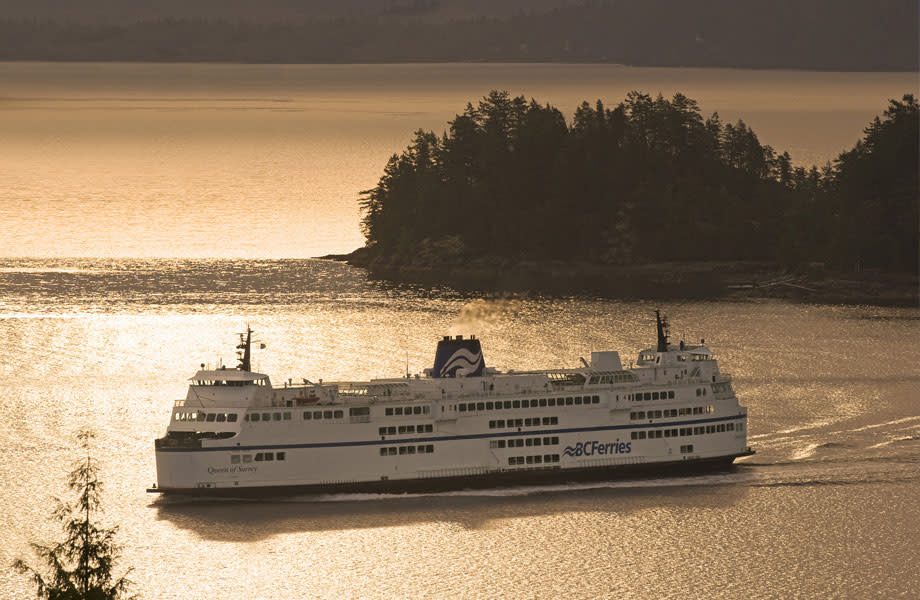 Ferry Win #1 - Get caffeinated
If you recognize the importance of staying awake at the wheel, then you are going to love the caffeinated options the ferry terminals offer. If you are coming from the Vancouver direction and find yourself at the Horseshoe Bay ferry terminal, be sure to head down and check out the village in Horseshoe Bay for a veritable medley of coffee and delicious snacks and drinks. Many of the other Sunshine Coast terminals have yummy treats as well, but it's never a bad idea to pack a snack bag, and have your own picnic while waiting!
Ferry Win #2 - Reconnect with your travel partners
A ferry wait is a perfect opportunity for laughter and connection with your fellow vagabonds. Why not use this time to play some games like "20 questions", "Never Have I Ever", and "If you could…". You have probably heard of the first two games, but here is a quick rundown of the third: "If you could…" is simply a fill in the blank game. You take turns asking each other "If you could" questions, such as "If you could only eat one kind of food for the rest of your life, what would it be?" or "If you could only choose one word to say for the rest of your life what would it be?". Let the games begin!
One of the biggest bonuses of the ferry terminals is that each one has a great greenspace to act as a little oasis away from the sauna that your car has probably turned into...
Ferry Win #3 - Enjoy the greenspace!
One of the biggest bonuses of the ferry terminals is that each one has a great greenspace to act as a little oasis away from the sauna that your car has probably turned into. Pack a blanket or a towel and check out the grasslands, or explore the piers and beaches located at a few of the terminals. Chances are you don't want to spend the entire wait time in your car, so the greenspaces provide the perfect opportunity to get out, stretch your legs, and enjoy the fresh air!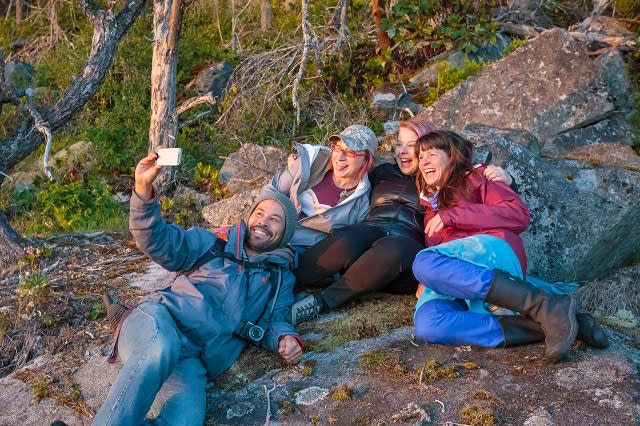 Ferry Win #4 - Make last minute additions to your travel plans
Now, chances are that if you have already made the conscious decision to travel to the Sunshine Coast, you probably already have some plans made. Areas you want to visit, restaurants you want to eat at, or places you want to stay. But if you find yourself stuck in the ferry line on the way to your adventure, why not take the time to put together an actual vacation bucket list! Or, if you have just finished your vacation and are waiting to head home, then this would be the perfect time to compile a list of all the things you didn't get to do and would like to the next time you come. To help tickle your bucket list brain waves, here are a few of the favourite excursions the Sunshine Coast offers:
Visit beaches….all the beaches! Not only is the Coast hugged by the ever loving and affectionate Pacific Ocean, but it also houses a huge multitude of pristine lakes perfect for families…or those who are looking for perhaps a slightly warmer aquatic experience.
Adventure outside. Regardless of season, the Sunshine Coast is a mecca of play. Whether you prefer diving with the fishies or cruising on a bike, guaranteed there is something here to keep you occupied to your hearts content!
Try something new. The Sunshine Coast has a lot to offer that is unique to the area, or maybe something you have always heard of but never tried. Ever taken a burlesque class? Yep, we have that here. Ever night paddled in bioluminescence? Yep, got that too. How about taken a ride on a float plane? No, never done that? Well you're in luck, because we got that too! C'mon, be wild and crazy! You know you want to.
Ferry Win #5 - Get out the camera
Half the fun of going on vacation is making all your friends and family jealous by posting killer photos. It's not hard in this corner of the world to capture that stunning shot, and each terminal is photogenic in its own right. Waiting for the ferry is the perfect time to grab a terminal selfie or prep your gear for that top deck photo of a lifetime.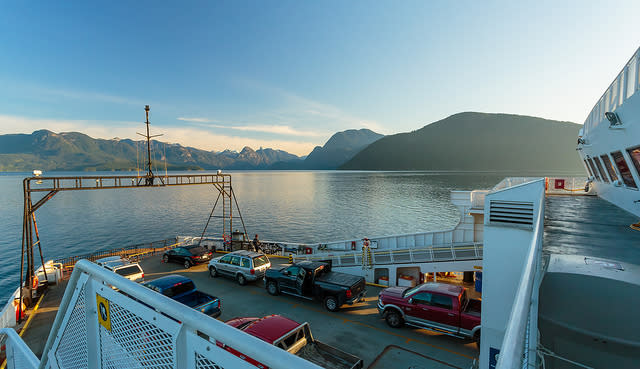 Ferry Win #6 - Relax!
Whether you're at the start of your trip or the end, you might as well take those few extra minutes (or hours...) to just sit back and relax.
Be crafty – ie. Bring something to keep your hands busy. Knitting, sewing, rubiks cube.
Read a book – you're on vacation, so you have no excuse not to read that book that has been sitting on your nightstand far too long
Get a tan – hey, there are no rules that say you can't lay on the top of your car and get some rays
Write a note, or letter – as much as I am sure your friends love getting emoji laden texts, why not bring back the tradition of sending postcards from your travel destinations
Hopefully this was at least a little helpful for all you travelling spirits. May the wind be at your back, or in your sails, or shoving the ferry along just as fast as that little engine could. Share your #FerryWin with us: Facebook - @SunshineCoastTourismBC Instagram - @sunshinecoastbc Twitter - @sunshinecoastca
---