Many will argue that summer in British Columbia is when this beautiful part of the world really shines. Certainly in Desolation Sound, away from winter sports in the mountains, this is true for us at Powell River Sea Kayak.
While the midsummer months of July and August are often considered to be the optimal months to kayak in Desolation Sound due to the greater certainty of perfect weather, all months in the spring and summer, from May to September, are fantastic for their own reasons.
Here are some of our favourite reasons to visit at each time of year.
 
Early Season - May & June
At PRSK we call the early season months the 'green season'—but that doesn't mean it's always wet and gloomy. Early season trips into Desolation Sound are when the rainforest trees and mossy bluffs are at their freshest and greenest, and the temperatures are pleasant on even the sunniest days.
For wildlife lovers, much of the varied and diverse marine wildlife is present during these months, including many birds that head inland to freshwater lakes during the summer months and others that are still showing their varied winter plumage, including surf scoters, marbled murrelets, and plucky Bonaparte's gulls. This is also a good time to view massive sea lions before they head off to their summer breeding grounds in Alaska and California.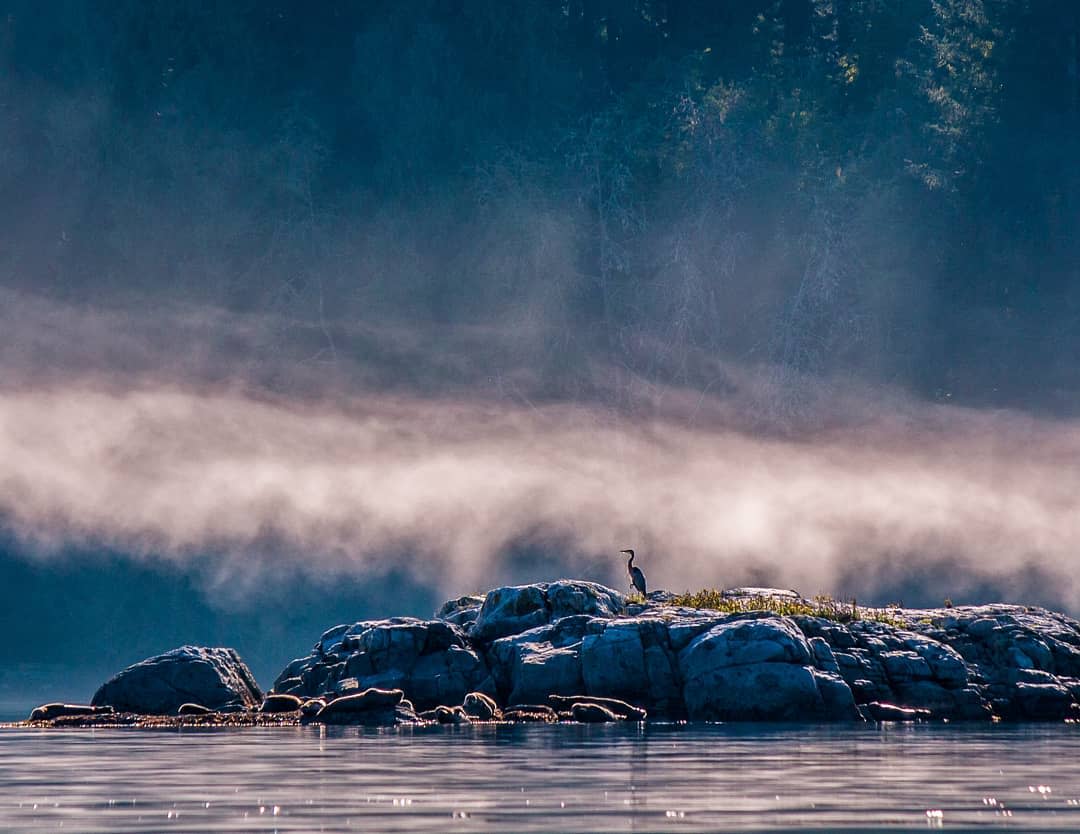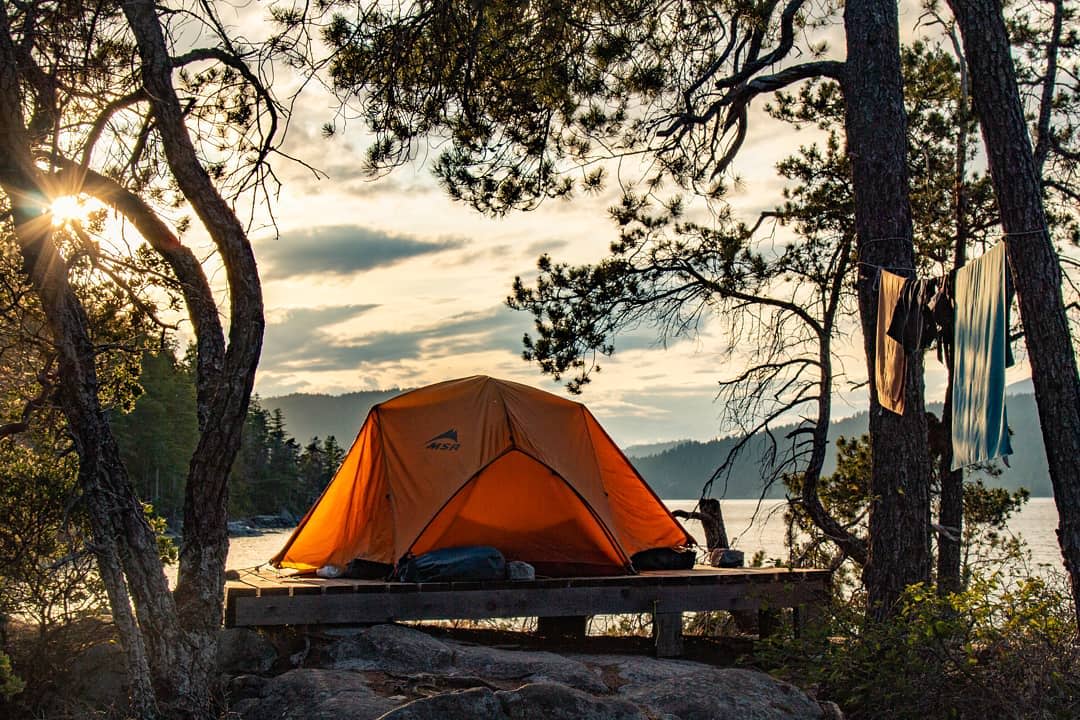 The days are long, meaning almost endless daylight for exploring, relaxing, and socializing in one of the most beautiful areas on the BC coast. After a full day of kayaking, swimming, snorkeling, and socializing, watching the sun set slowly and beautifully over Vancouver Island to the west is a quintessential coastal BC moment on our camping tours.
Finally, from a logistical standpoint, tours before the Canada Day weekend are usually free from some of the stresses associated with summer travel on the coast—from ferry traffic (and long waits at the terminal) to busy and fully booked accommodation providers. Plus, tours before June 14th qualify for some great off-peak 'green season' discounts!

Peak Season - July & August
The two month period between Canada Day and Labour Day are considered the prime summer months for vacationing in British Columbia—and indeed the weather on the coast during these months is generally warm, the days are still long, and the winds are (relatively) predictable.
This is the time of the classic Desolation Sound kayak trip. Day trips to freshwater lakes and snorkeling with the sea stars and the sea urchins—no wetsuit needed! Endless sunsets throwing incredible shades of red, orange and yellow across the western sky. Paddling along varied shorelines and through intricate passageways with the warm sun on your arms and your face. Delicious food served with refreshing beverages at camp after a long and rewarding day of exploration and adventure.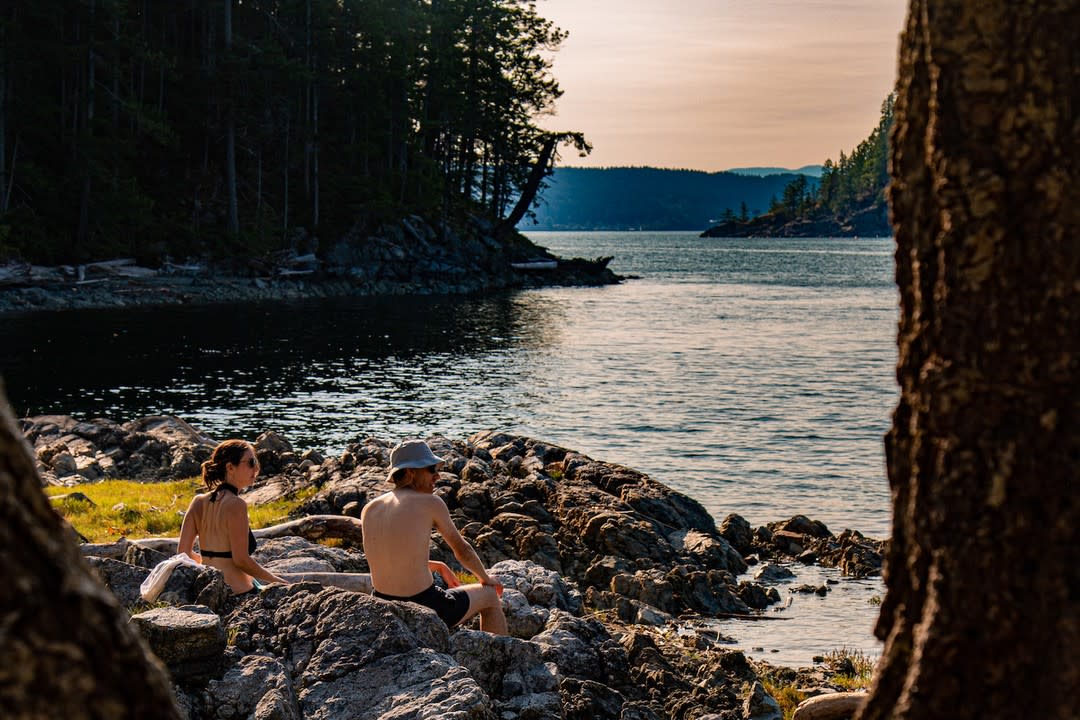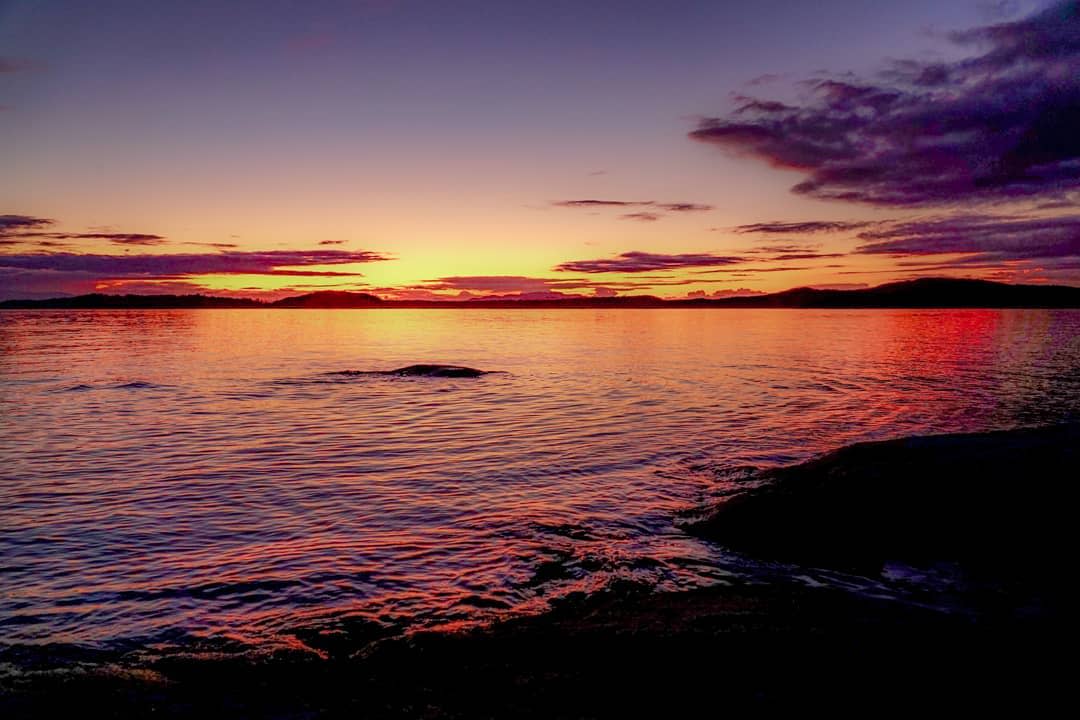 Peak season is certainly popular—both in Powell River and on the water in Desolation Sound—but for good reason: idyllic summer days and nights in paradise that will be remembered by friends and family for years to come.
Powell River and the upper Sunshine Coast is also a thriving small coastal town that shines in the summer months, with multiple festivals and street parties for all ages, a burgeoning restaurant scene, a bustling weekend farmers market, and one of the best microbreweries in British Columbia!
 
Late Season - September
Perhaps the best-kept secret of paddling trips in Desolation Sound, the late-season period after Labour Day in September is constantly (and sometimes surprisingly) rewarding for those who want to squeeze one last adventure out of summer.
The weather generally remains solid during this month, with just a noticeable cooling of temperature that can often be seen as a blessing after months of heat on the water. The days are slighty shorter, but the sunsets are no less spectacular in the evening to the west.
There is a feeling of relief in the air, a collective catching of the breath as the summer winds down. Campsites are empty, anchorages are solemn and quiet, and tours go at their own pace to the beat and the rhythm of nature. 
For wildlife lovers, this may be the best month to visit. While transient orcas can be seen at any time of year as they roam up and down the coast in search of their prey, the re-emergence in the last 10 years of the inside passage of Vancouver Island as a migratory route for humpback whales has seen a surge of these amazing creatures in Desolation Sound, and they tend to congregate more often in the later months of summer.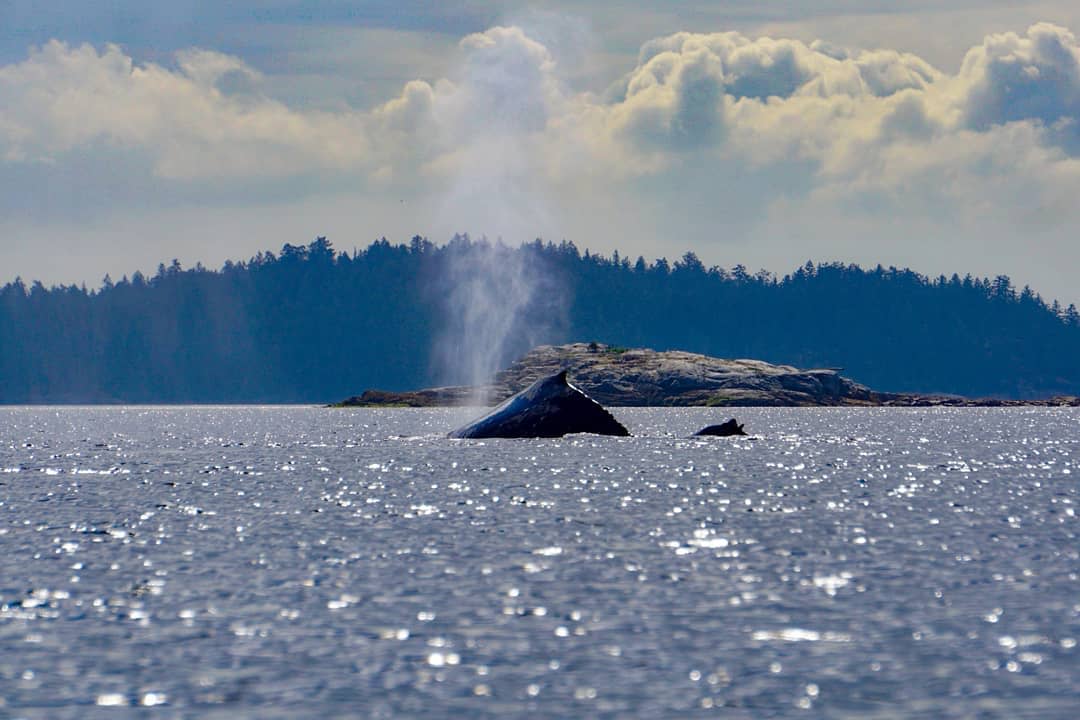 California and Steller's Sea Lions are often seen returning in September after a summer away at their respective breeding grounds, an impressive sight whether they are in the water or hauled out in the sun on intertidal rocks.
Finally, our off-peak rates are available for all tours running after September 10th, and those spending some time in the Powell River area before or after the tour really get to experience a more genuine slice of life in a coastal BC community—vibrant in the waning days of summer, but not bustling at the seams with touristic fervour anymore!