Hungry? Head to the Gibsons Public Market, a one-stop shop for all things food on the Sunshine Coast. With a popular market bistro and merchants selling everything from local seafood to specialty cheeses, this bustling community market has everything you need to fill your stomach and shopping bags. Read on for our essential must-eats. 
The Breakfast Poutine at Emelle's Market Bistro
The in-house market bistro, Emelle's, is located on the upper annex of the public market in a bright and airy open-concept space. Emelle's has a diverse lunch menu of sandwiches, buddha bowls, salads, soups, and hearty burgers (arguably their most popular menu item), but only the brunch menu features this: breakfast poutine. Two poached eggs sit atop a plate of fries, topped with sausage, bacon, peppers, onions, and cheese curds (of course), smothered in a rich and mouth-watering hollandaise sauce. Wash it down with a cup of coffee or a boozy brunch drink (the market is licensed). It also helps that Emelle's is a great spot to linger over brunch; in summer, the garage-style windows open up to let the fresh air in while a rotating selection of art decorates the walls year-round. When you're finished calorie-loading for the day ahead, wander the roughly six-feet over to the Nicholas Sonntag Marine Education Centre, a catch-and-release aquarium, to satiate your curiosity about the marine life of Howe Sound.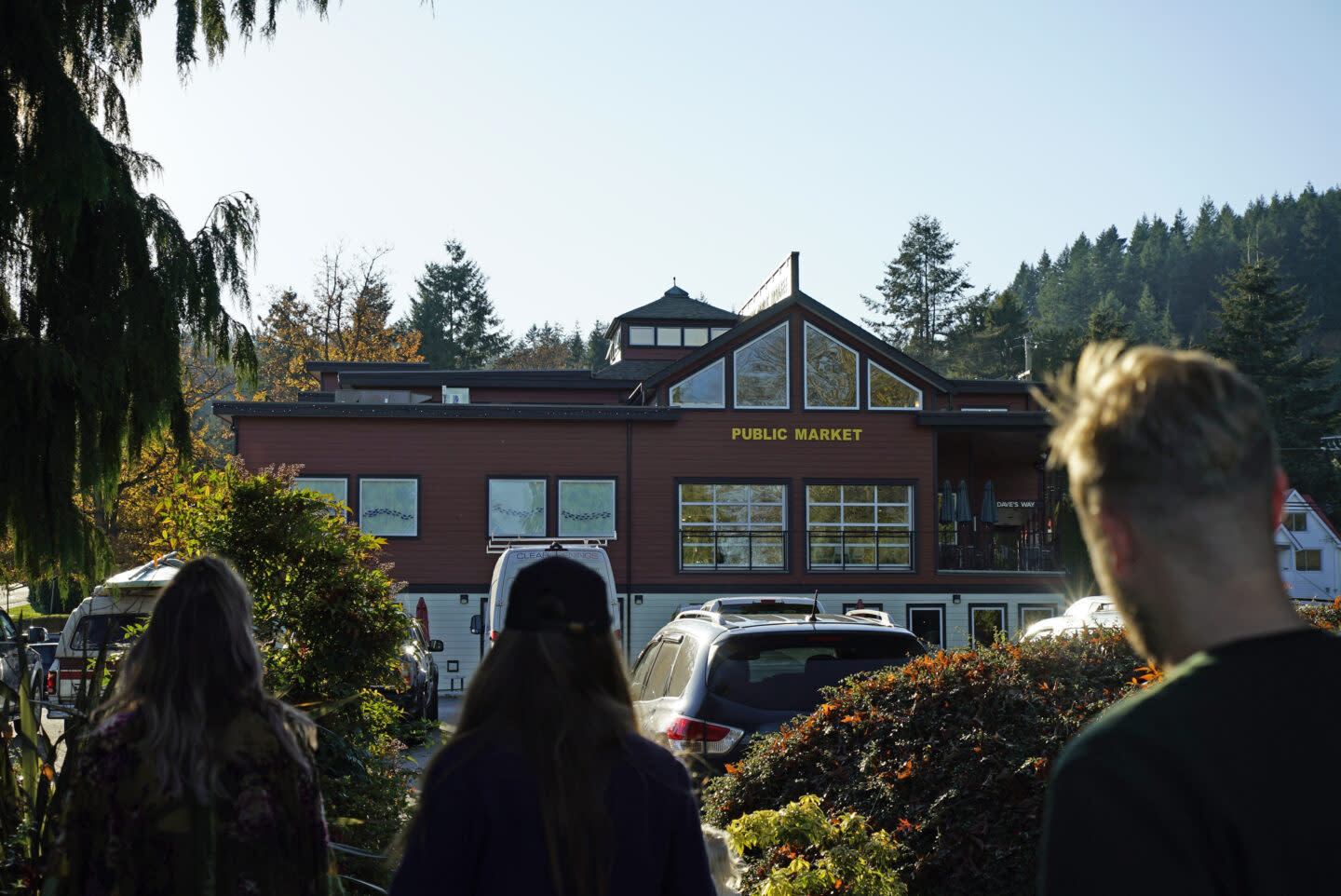 The Smoked Salmon Dip at The Fisherman's Market
Located downstairs in the market, The Fisherman's Market is a full-service seafood store serves up more than just the catch of the day. With both frozen and fresh seafood—ethically and sustainably sourced from Canadian waters—you can just as easily find a salmon to serve for six as you can delectable snacks perfect for a midday pick-me-up. Smoked and candied salmon is on offer (and we highly recommend grabbing a pack or two for your adventures), but if you're packing for a picnic, stock up on the crowd-pleasing smoked salmon dip to pair with crackers, vegetables, or to simply eat on its own (I'm not judging).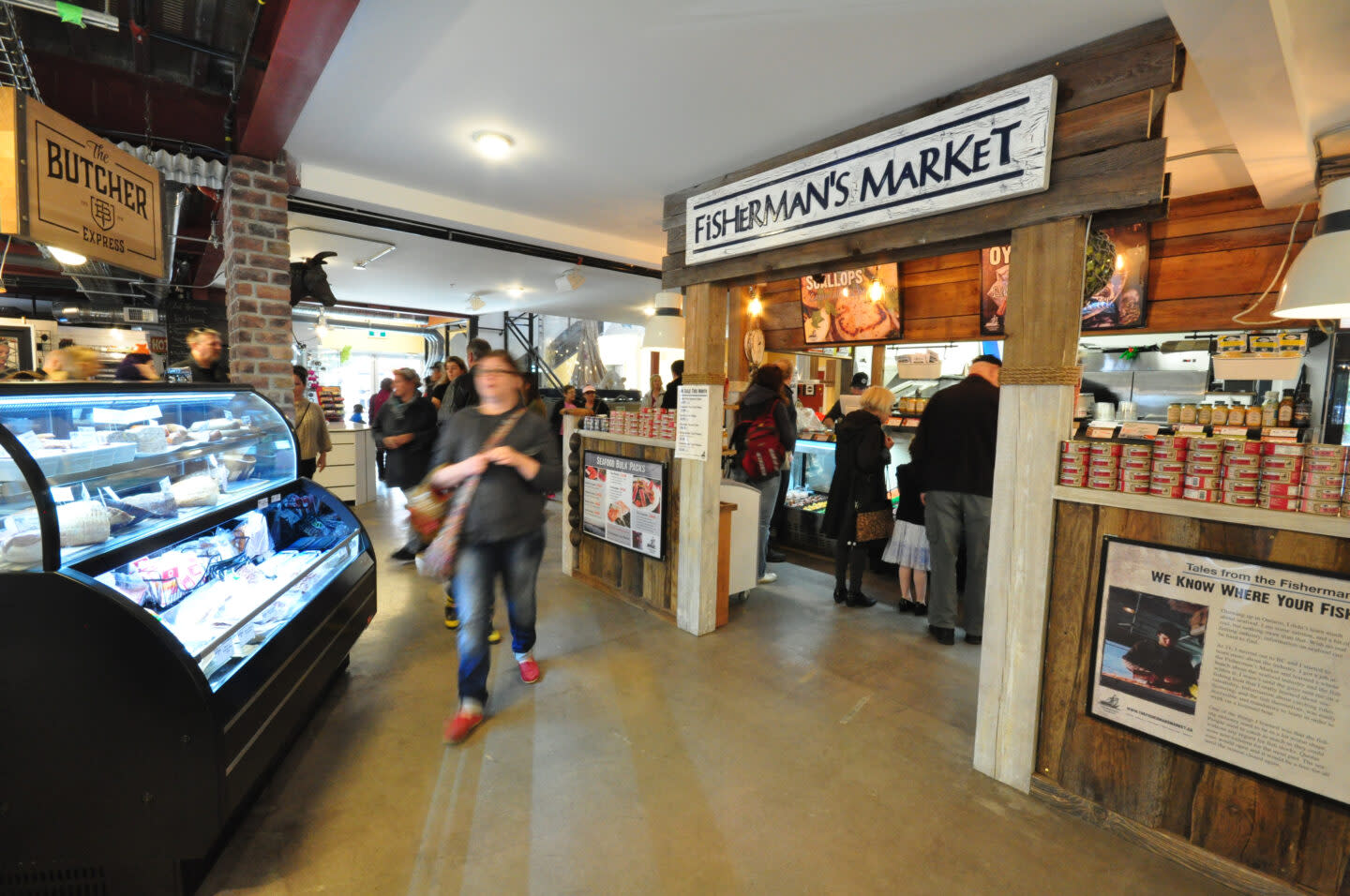 St. Agur Blue Cheese at the Fromagerie De Baie 
Rest assured, there's more than just blue cheese to be had at this specialty cheese shop. Rinds of parmesan, smoked and aged cheddars, creamy and flavoured goat cheese—you name it. The selection here makes choosing cheese hard, but that's not a reason to feel blue though… unless of course, it's what you're after. Here you'll find a blue cheese lover's de facto favourite: Saint Agur, a pasteurised cow's milk that hails from the village of Beauzac in the mountainous French region of Auvergne. It's a rich cheese with 60% butterfat, which means it has the consistency of double-cream brie but with a medium-strong blue flavor. Grab some to-go, along with crackers and jams or preserves from the Salt Spring Kitchen Co, to eat seaside or across the street in Dougall Park. Bonus tip: snag a container of Winnipeg-style cream cheese to pair with smoked salmon from The Fisherman's Market for a morning bagel n' lox that's sure to wake up your tastebuds.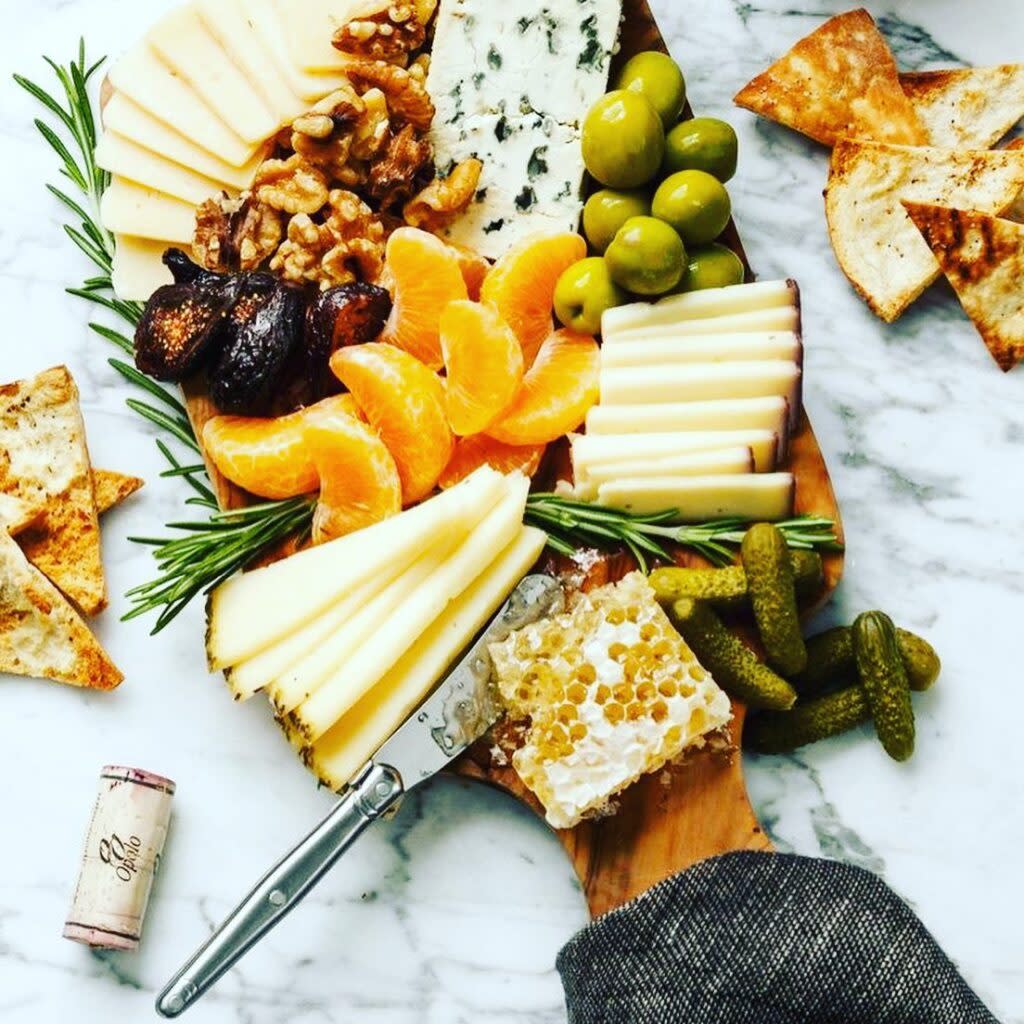 The Weekend Bundle at The Gibsons Butcher Express
Welcome to the Butcher Express, a satellite location of its flagship shop located in Upper Gibsons. Conveniently located next door to the fromagerie, here you'll find deli meats from pastrami to prosciutto, and perfectly salted protein snacks (like landjaeger sausage) to add to your picnic basket. But if your idea of a leisurely weekend involves all-day brunch at a cozy cottage or cabin, then stock up on the market bundle, which has everything you need to make brunch at home; a dozen free-run eggs, a pack of double smoked bacon and a pound of breakfast sausages. Trust us, it makes getting out of bed worth it.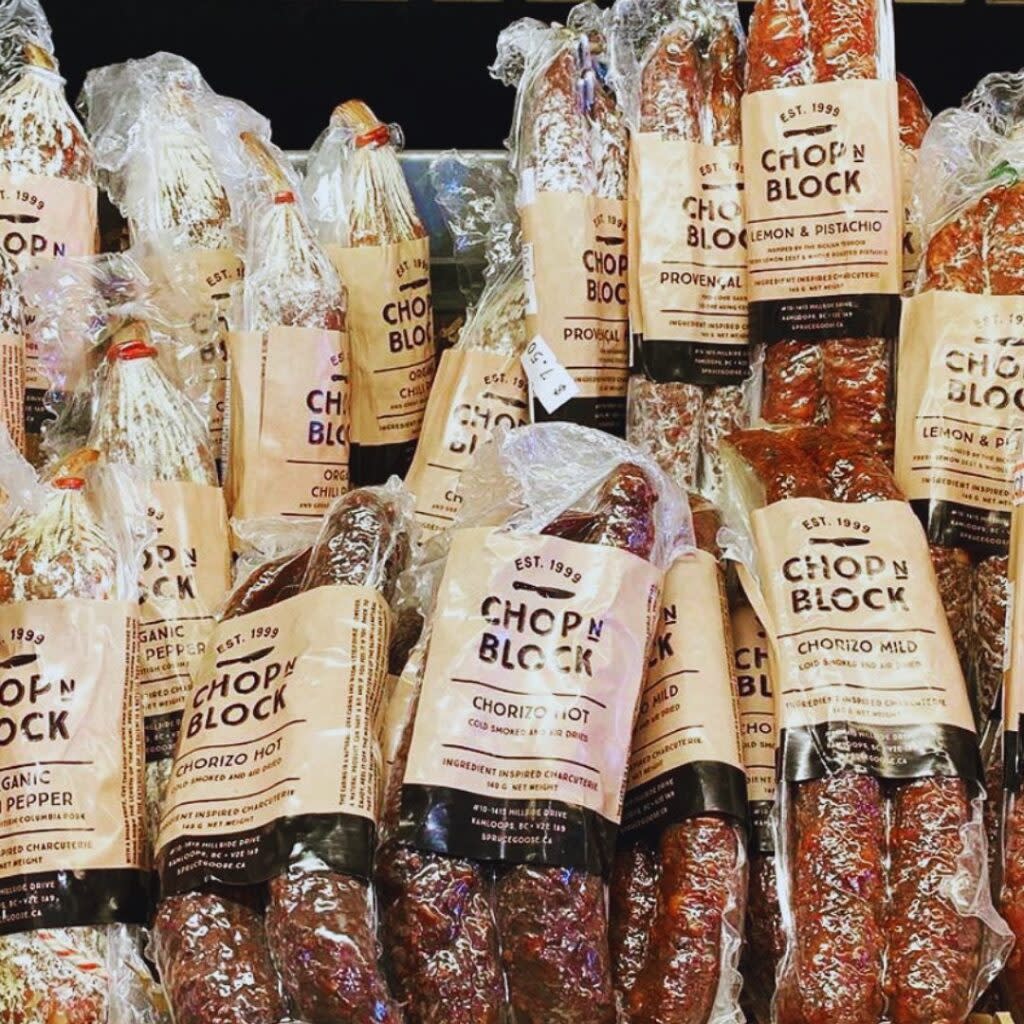 The Potato and Rosemary Loaf at Crazy Red's Breads
With the scent of freshly baked bread wafting throughout the market, it's hard not to miss Crazy Red's Breads. This warm and inviting merchant bakes a variety of loaves (everything from sourdough to spelt to rye). rolls, and sweet treats daily. You'll have to get here early to get your hands on the potato and rosemary loaf, though. This popular Irish-potato-style loaf is hearty yet tender and holds its shape well, even when dunked repeatedly into a flavorful bowl of soup or stew (which we can't recommend enough). While there, snag yourself a treat or two and a coffee to enjoy outside on one of the patio tables.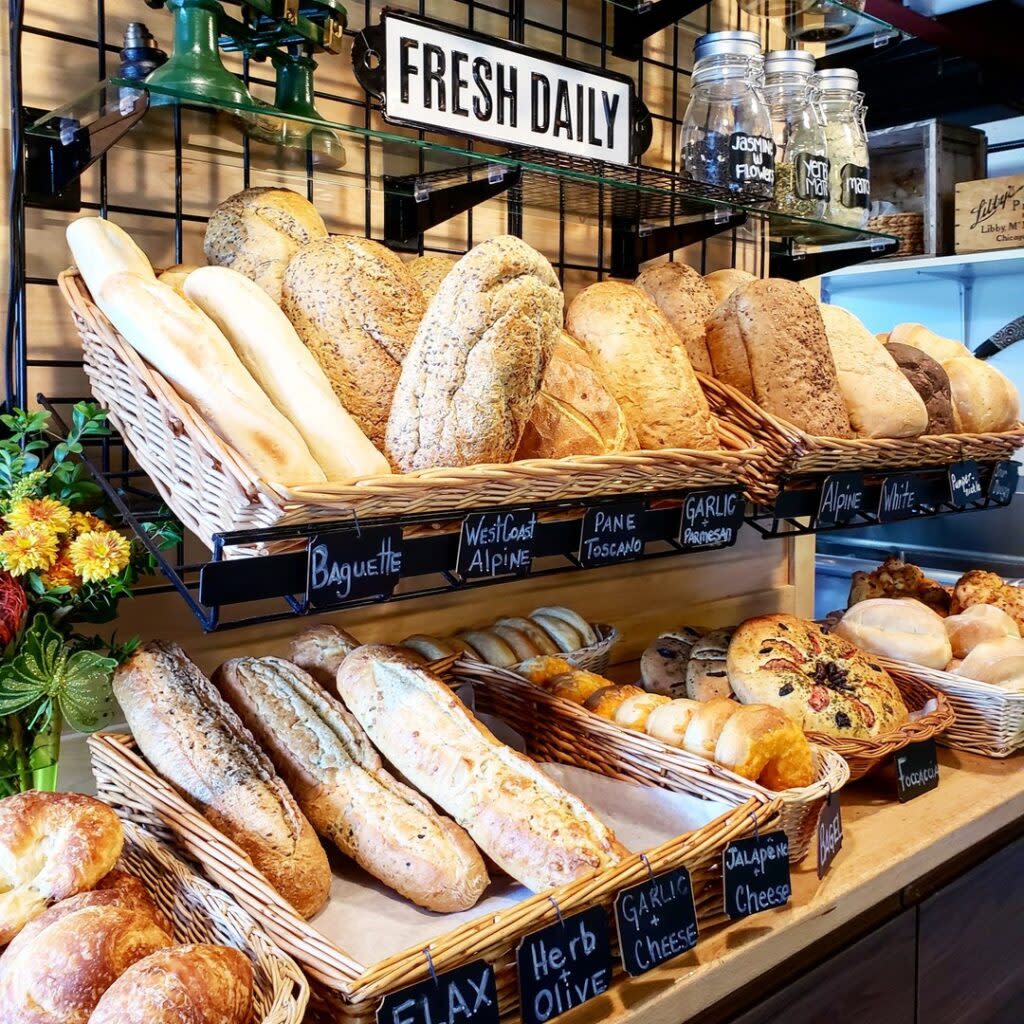 Ice Cream and Smoothies at Goodacre Market
Discover plenty of great foodie finds at zero-waste merchant Goodacre. This farm-to-table grocery shop features items like fresh vegetables, package-free bulk items (like nuts and grains), and dairy products including jars of delicious ice cream from another local Sunshine Coast fave: Little Spoon Ice Cream. Goodacre also offers a selection of smoothies that are perfect for helping you power through a day of adventures.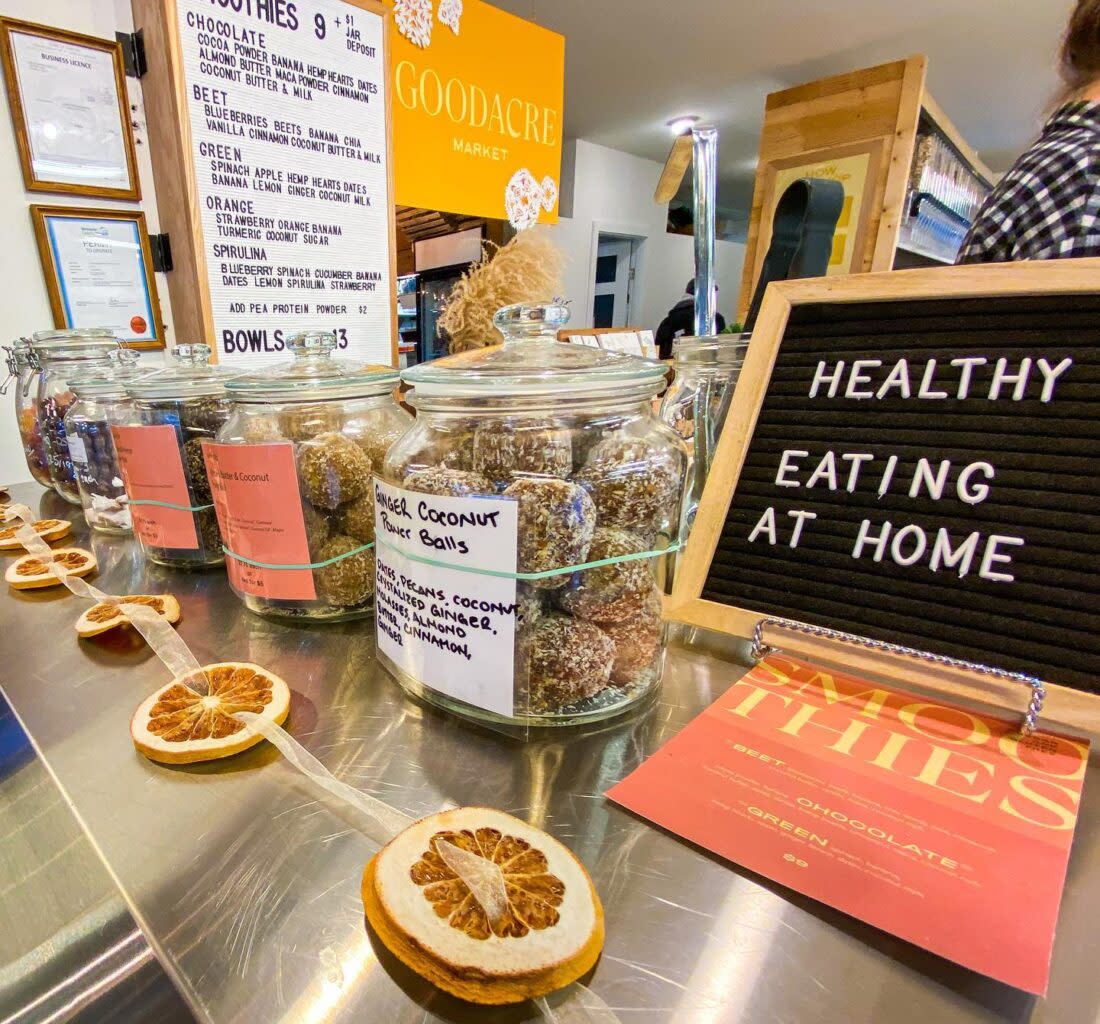 Explore more foodie finds on the Sunshine Coast.