No trip to the Sunshine Coast is complete without a few stops at local restaurants, cafes, and bakeries! Read on for details on some of our local foodie favs in Powell River and Lund. Whether you're looking for beer and burgers or coffee and pastries, there's something to satisfy your cravings.
Cafés & Bakeries
You're going to have a hard time choosing between these spots, so you might just want to visit them all. 32 Lakes Café and Bakery in Powell River serves up specialty coffees, artisan sourdough bread, and a variety of other treats. Stop by for a cup of coffee and let the display case inspire your food choices. Just down the road, Base Camp Coffee offers more cool coastal vibes with their fresh coffee, seasonal and locally sourced sandwiches and baked goods (gluten free and vegan options are typically on the menu). After you've had a chance to chow down, take some time to check out the local artwork on the walls and browse the locally designed merchandise.
Next on the list? River City Coffee Roasters, where the display cases are full of tantalizing treats and the chalkboard is chock-full of options for all day breakfasts or a hearty lunch. Grab a hot drink, a cold brew coffee, or a fresh fruit smoothie to wash it all down.
At the "end of the road" in Lund, Nancy's Bakery serves up their signature blackberry cinnamon buns along with other flavours ranging from traditional to blueberry, or whatever scrumptious seasonal fruit options are available. You can also indulge in lunch items such as thin crust pizza, empanadas, salads, and more. Grab a seat on the patio and enjoy the beautiful views of the Lund Harbour.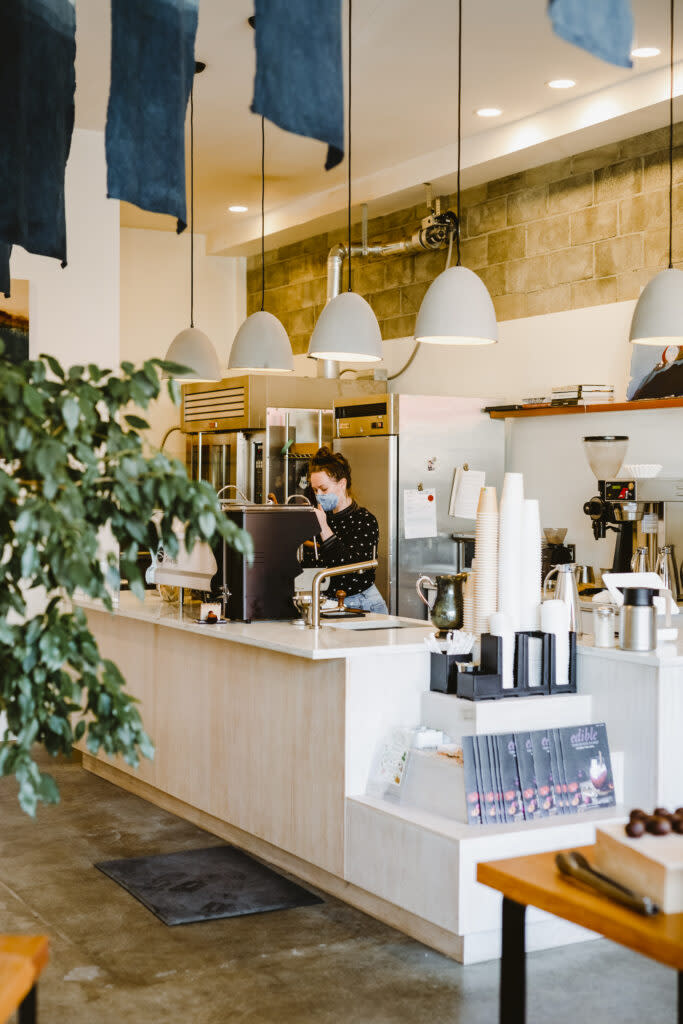 Specialty Stops
Sometimes you're in the mood for a specific type of item or cuisine. If you have a craving for chicken, head over to That Chicken Place in Powell River to satisfy your taste buds with some crispy, gluten free fried chicken, juicy burgers, and diner-style milkshakes. Looking for a taste of Greece? Granada Restaurant offers up delicious Greek specialties such as kalamari, souvlaki, and spanakopita, along with pizza and ribs.
And over at Costa Del Sol Latin Cuisine, you can enjoy menu items such as the Pablanos Fritos (crispy, fried poblano rings) or the Tacos del Mar (featuring local lingcod), while sipping on a traditional margarita or a flight of tequila. Tip: the menu also features vegetarian and gluten-free options.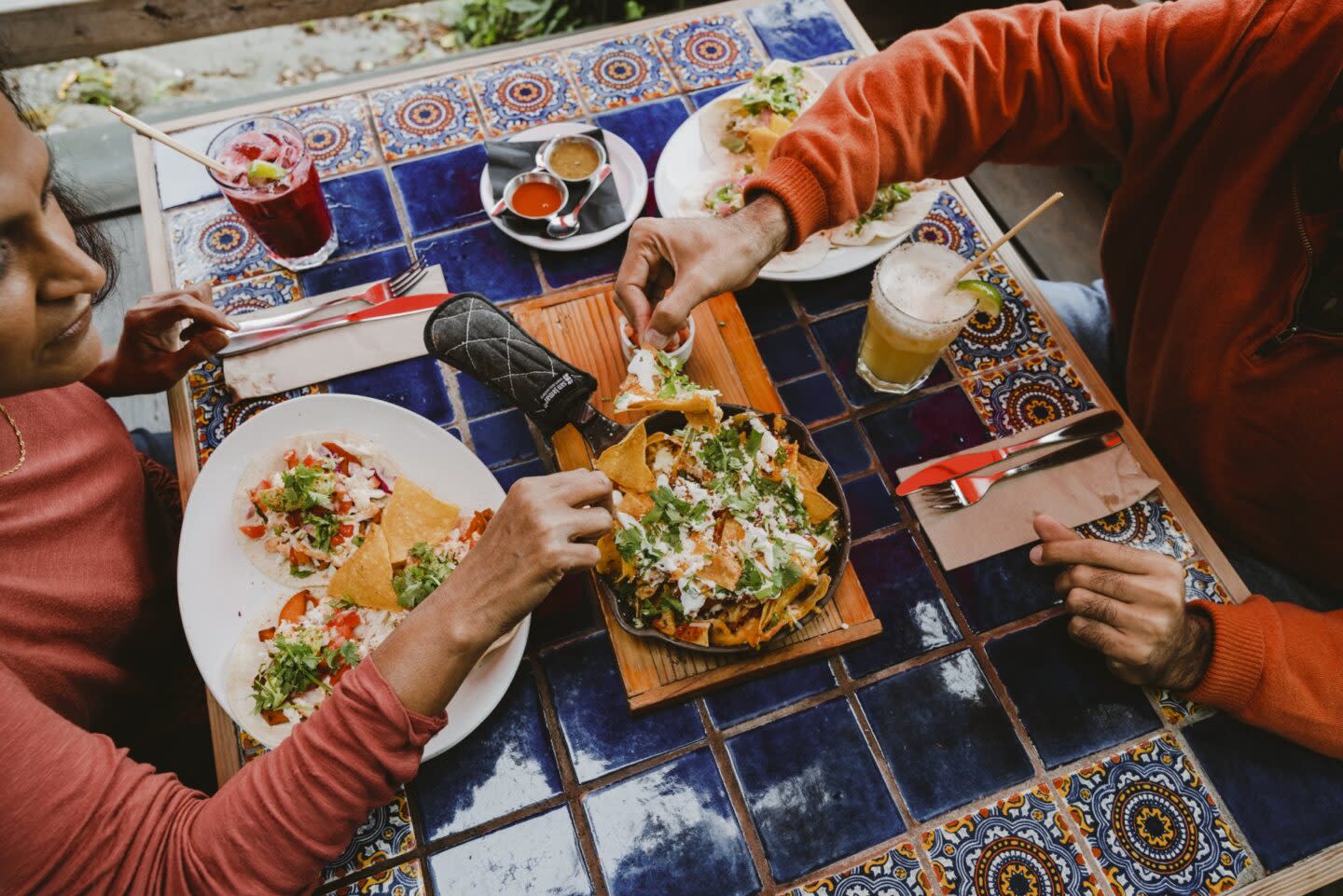 Casual Vibes
Magpie's Diner in Powell River's Cranberry neighbourhood is the perfect spot for breakfast or lunch. From the cheesy corned beef hash to the triple decker clubhouse, everything is made from scratch, and there is always a daily sandwich special to look forward to. There are also milkshakes on the menu, so we suggest you save some room!
Monks on Marine is a local hot spot that features craft beer and mouth-watering appetizers such as their halibut ceviche or the chopped salad, as well as some traditional favourites like wings and footlong hotdogs. Grab a seat on the patio if you can—there are some beautiful views of the ocean! For a freshwater view head to the Shinglemill Pub, which overlooks beautiful Powell Lake. This pub serves up traditional fare like fish & chips and brisket sandwiches as well as options like the Mill Sandwich, featuring lox-style smoked salmon, cream cheese, and cucumber ribbons. There's also a weekend brunch menu (and plenty of options for those with dietary restrictions such as gluten allergies).
Over at the Wildwood Public House, you'll want to try one of their stone-fired pizzas such as The Lundy (with double cheese, double pepperoni, San Marzano Tomato Sauce, and ranch dip) or one of their delicious handhelds, such as the falafel wrap.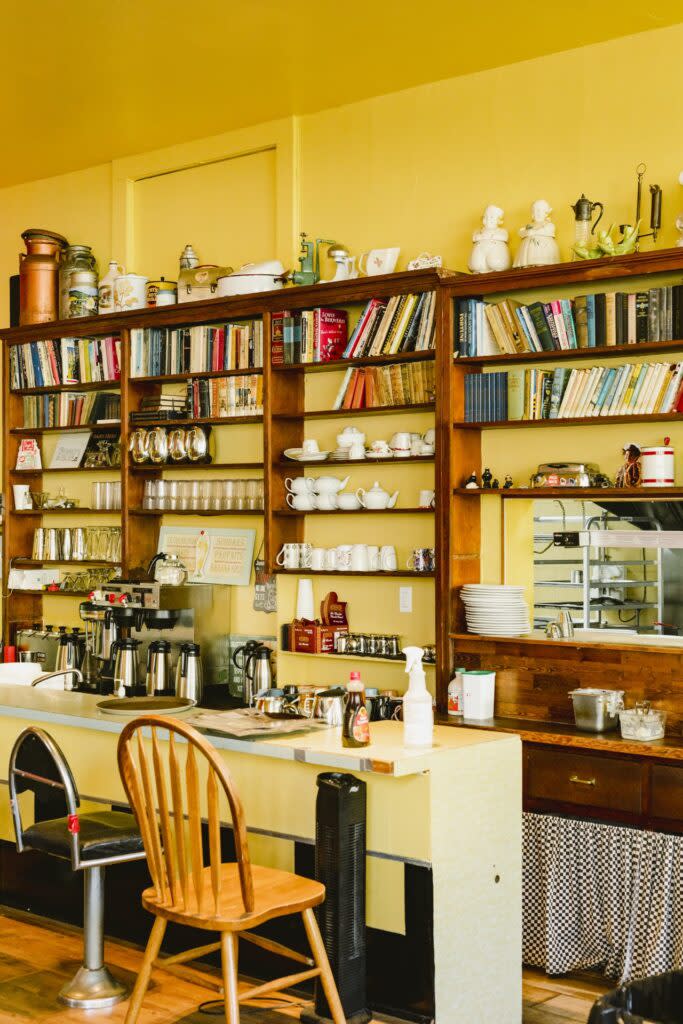 West Coast Fare
Planning to visit Lund? Make a reservation at Laughing Oyster Restaurant, where you can enjoy your meal while gazing out at Okeover Arm—an inlet just off Desolation Sound. The menu features seafood dishes such as oysters on the half shell, barbecued wild salmon, and halibut and prawns. Another great option is The Boardwalk Restaurant, which overlooks Lund Harbour. Most of their menu is gluten free—try the seafood chowder, fish & chips, or the signature tacos (with your choice of chicken, salmon, lingcod, or halibut).
Powell River's Seasider Bistro + Wine Bar + Patio just reopened after a quick closure and has added new breakfast and lunch menus to their repertoire. Now you can enjoy even more time on their famous (and recently renovated) oceanfront patio throughout the day—though nothing beats a sunset dinner complete with menu items such as tuna tataki, seafood spaghettini, and the St. Louis pork ribs. Over at Coastal Cookery, enjoy a signature cocktail (such as the Powell Riviera or the Salish Caesar) while you browse the menu. Options range from the Humboldt Squid with togarashi and citrus marinade to the Backyard Beer Can Chicken or the Roasted Pacific Lingcod.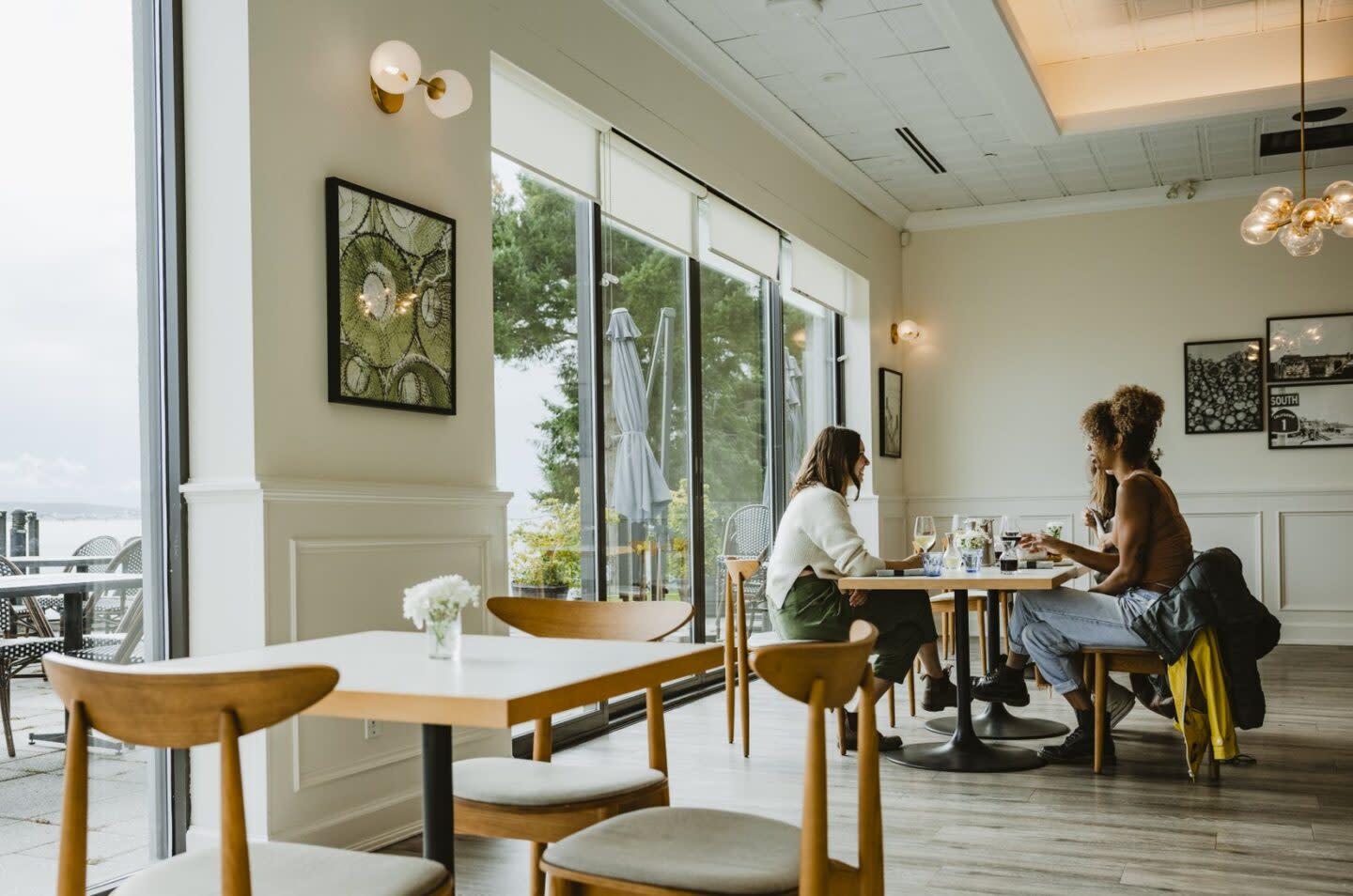 Click here to discover more food and drink options on the Sunshine Coast.