Winter can often bring on the blues, but for us on the Sunshine Coast, that means diving into all things ocean-related. From angling for Chinook off the coast of Powell River to exploring underwater kelp forests in Howe Sound near Gibsons, this is a great time to experience our 180-kilometre coastline.
Winter also brings discounted accommodation rates, exceptional water visibility (ideal for diving and boating), fewer crowds, and plenty of cozy cabins and cottages (not to mention breweries, cideries, and restaurants) where you can warm up after a day outside.
Here are five ocean-themed activities to try this winter on the Sunshine Coast. 
 
1. Angle for Chinook on a Winter Fishing Charter
The Sunshine Coast is home to a prolific winter Chinook salmon fishery. Between October and March, smaller winter Chinook (also known as "feeder") salmon frequent the bays, inlets, and channels along the coast. The waters surrounding Powell River (including Texada and Harwood islands) are prime grounds for this species of salmon and feature sheltered and flat waters ideal for navigating winter's unpredictable weather. And Pender Harbour's deep bays and inlets offer up the chance to hook bottom-dwelling species like halibut and giant lingcod in addition to casting a line for salmon.
Fishing charters provide you with the expertise, guidance, and equipment you need to land yourself the day's catch. OTB Charters operates out of Garden Bay in Pender Harbour, while Powell River Sportfishing Fishing Charters and Coho Point Fishing Charters are just two of the operators to be found on the Northern Sunshine Coast. 
Looking for more? There are plenty of mountain-fed streams and lakes teeming with steelhead, cutthroat, and rainbow trout to cap off your winter fishing trip. 
Remember that you'll need to purchase a fishing license beforehand; you can get them online or at most angling or outdoor sport stores.
Book a fishing charter on the Sunshine Coast.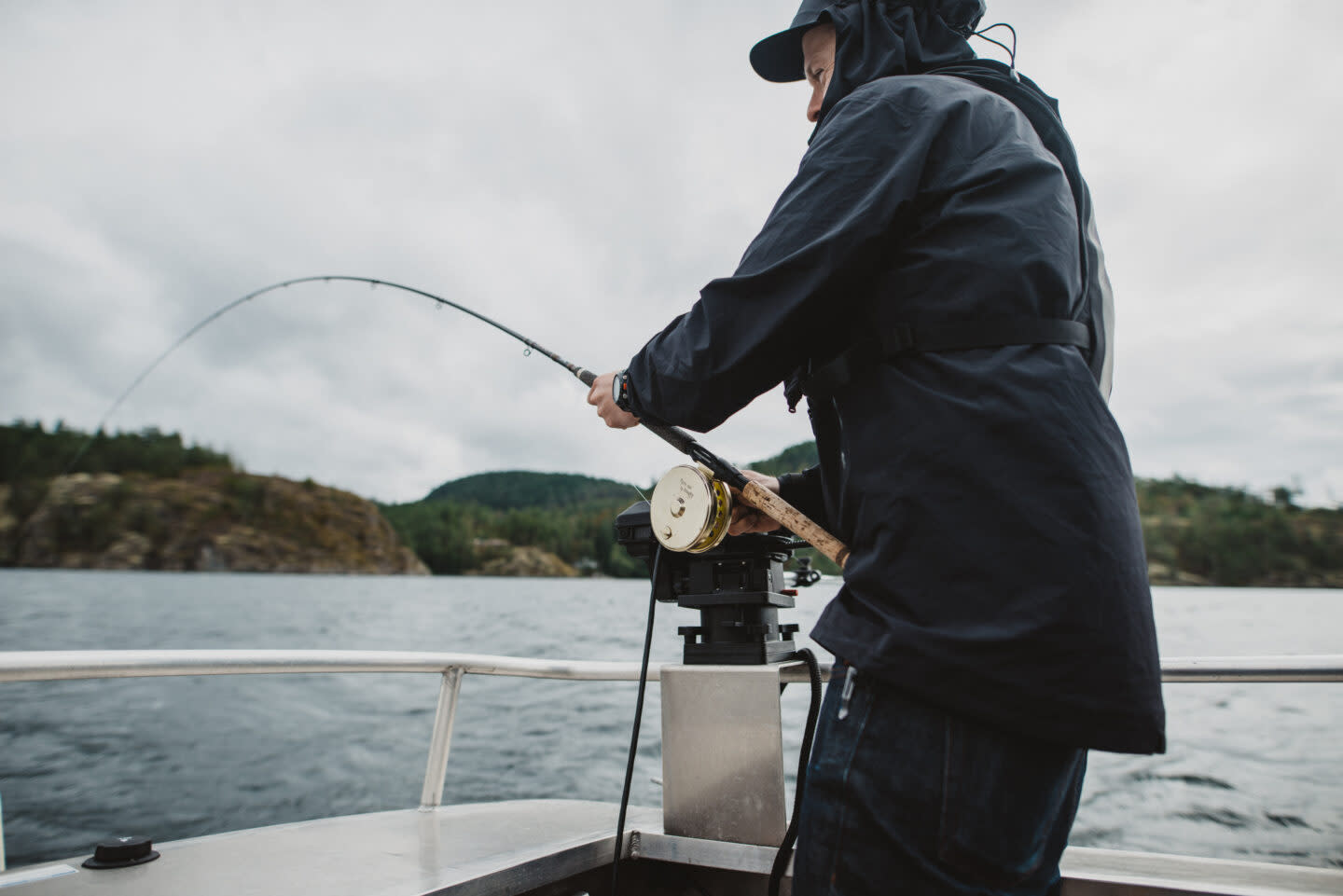 2. Go Scuba Diving and Explore Underwater Kelp Forests and Glass Sponge Reefs
Make like Jacques Cousteau and head underwater. Winter is the ideal time to scuba dive on the Sunshine Coast when the cold, clear waters are teeming with rich and diverse marine life. Unlike spring and summer—when river run-off and algae blooms cloud ocean waters—visibility in winter can sometimes be as deep as 100 feet, making it the perfect season for diving. 
On the Sunshine Coast, you'll find plenty of epic dive spots to explore. Howe Sound near Gibsons was just named the latest UNESCO Biosphere Region, marking it as an area of global ecological significance. While you can see local marine life on display at the catch-and-release Nicholas Sonntag Marine Education Centre, there's nothing better than pulling on a drysuit and exploring the biodiverse waters of this fjord for yourself.
Tuwanek, in Sechelt Inlet, is a common dive site where frequent encounters with wolf eels and Giant Pacific Octopus make this a favourite among divers. A guided tour with Diving Locker lets you experience the beauty and magic of Sechelt's Inlet in a safe and knowledgeable way. Don't forget to book a stay at the Tuwanek-based Scuba Shack, which offers scuba rentals and gear, in addition to a wood-burning stove, hot tub, and outdoor gazebo with propane fire pit—all perfect for taking off the chill of the day's dive.
Other dive spots to tackle? The Agamemnon Channel area (between Nelson Island and Pender Harbour) is another popular spot to see glass sponge reefs as well as rare Gorgonian Sea Fans. Prefer to dive amongst a wreck? The HMCS Chaudiere, located just beyond the Skookumchuck Rapids in Sechelt Inlet, is a must-visit. 
In Powell River, Vivian Island is noted for its steep wall dive and profusion of glass sponges (previously thought to be extinct, glass sponges were discovered along the seafloor of British Columbia in 1987), sea lions, and Puget Sound king crabs. For local dive intel on the Northern Sunshine Coast, head to the full-service Salish Sea Dive Shop in Powell River for all your scuba needs, including rentals, advice, gear, guided tours and more. 
Learn more about diving on the Sunshine Coast.
 
3. Experience Winter Storms from Uncrowded Beaches
While no Tofino or Ucluelet, the Sunshine Coast does see its fair share of winter storms when powerful systems hurtle their way across the Pacific from November to March. Exposed areas of the Sunshine Coast—including Bonniebrook Beach in Gibsons, Roberts Creek, Davis Bay, the Sechelt waterfront, and Willingdon Beach in Powell River—face the Straits of Georgia and Malaspina respectively, in full view of winter's frothing white-capped waves, moody skies, and driftwood-strewn beaches. Suit up in full rain gear and make for one of the Sunshine Coast's many beaches where you can stroll quiet, uncrowded beaches (typically with no one else in sight) and hunt for beach treasures en route. 
Discover Sunshine Coast beaches.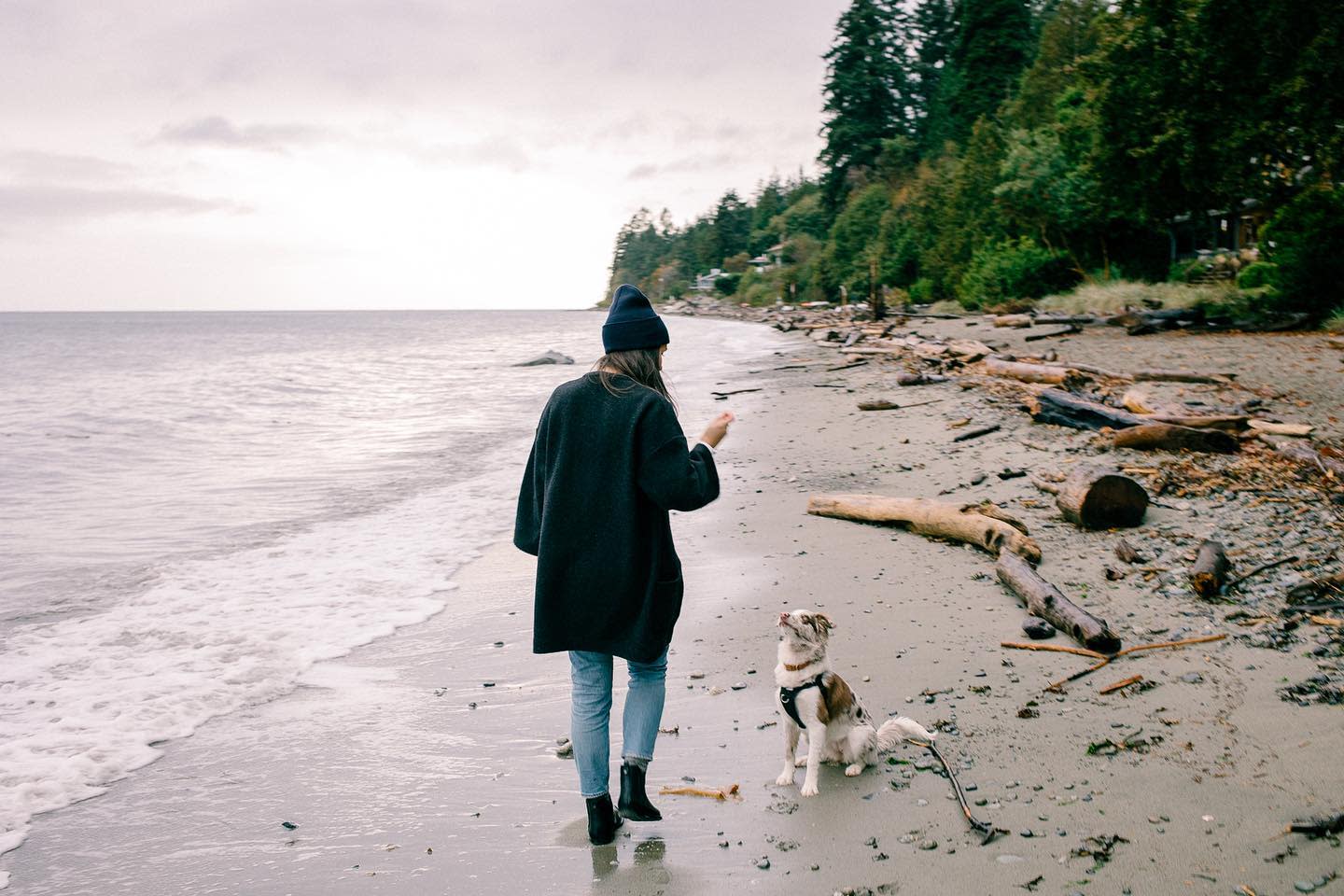 4. Boat Through the Sunshine Coast's Quiet Channels, Bays, and Inlets
The Sunshine Coast is one of BC's premier boating destinations with popular spots like Princess Louisa Inlet and Desolation Sound counted among its favourites. In winter, the Coast's waterways tend to see less traffic, clearer visibility, and dramatic sunsets while still offering spectacular wildlife spotting and scenery. 
A sailing charter through Desolation Sound in winter takes on a completely different look. The area's famous aqua blue waters darken to a winter slate grey while its soaring mountains and densely forested hillsides are blanketed in snow. Eagles circle overhead looking for salmon to feast on, and anchorages, typically busy in July and August, are quiet with just a handful of boaters. 
Want to experience the Sunshine Coast's waters without the commitment of a days-long sailing trip? Try a custom boat tour instead. Sunshine Coast Tours, operating out of Egmont, offers personalized full-day boating winter itineraries where you can experience a private, guided tour to areas of the Southern Sunshine Coast not often available via public group tours. Visit a working oyster farm, boat to the base of a 1,200-foot waterfall, or circumnavigate the diversity-rich Nelson Island, all in a day's charter.  
Learn more about boating and sailing charters on the Sunshine Coast.
 
5. Take a Cold Water Dip
This one's not for the faint of heart. Like forest bathing, cold water therapy is increasingly becoming popular as a way to reconnect with nature and self, and if you visit the Sunshine Coast in winter, you're likely to see a local or two taking the plunge. (Cold water exposure has been shown to improve the body's immune, lymphatic, circulatory, and digestive systems,) There are plenty of places to wade into frigid waters across the Coast from Donkersley Beach in Powell River and Sargeant Bay Provincial Park in Halfmoon Bay to Armours Beach in Gibsons and the many freshwater lakes that surround Pender Harbour.