Part of what makes the Sunshine Coast such a spectacular place to visit is not the 180-kilometre coastline that links together a string of vibrant coastal communities, but its proximity to a host of islands—each varying in size, location, vibe, and amenities—that you can easily visit in a day. 
So if you're looking for an even more unhurried pace of life, or simply to escape to a slice of paradise for the day, or you're in hunt of tropical-like white sand beaches and excellent swimming, head to one of these following islands.
 
Gambier Island
The largest of the four islands in Howe Sound (not including Bowen Island), Gambier Island is home to 125 permanent year-round residents, although this number swells to 600 in the summer when vacationers and cabin owners come to relax on this laid-back island. With its central location smack dab in the middle of the Howe Sound, Gambier makes a great launching point for a day cruise via kayak or canoe—around the island, you'll find a series of secluded bays where you can rest, swim or eat lunch—or as a midway respite from a longer multi-day paddling adventure.
Trails leading from Halkett Bay Marine Provincial Park lead you through the thick forest to Mt. Artaban, which offers a spectacular view overlooking the turquoise blue waters below and the rugged Coast Mountains. Post-hike, head to the government wharf for a swim. Regular BC Ferries access from the Langdale terminal near Gibsons means you can easily visit for the day, with enough time leftover for an evening sunset dinner in Gibsons overlooking yet another island: Keats.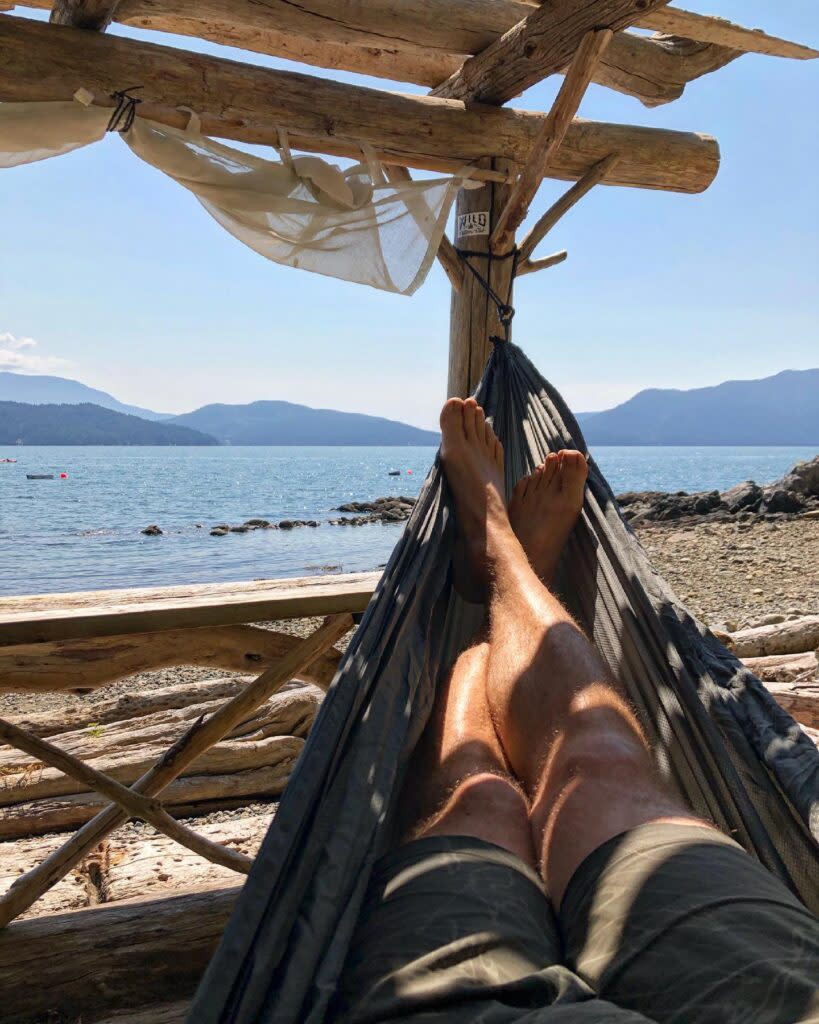 Keats Island
Keats Island sits directly across from Gibsons, a mere 30-minute paddle or 10-minute boat ride across the harbour. While Keats is also accessible via BC Ferries, the island has only a few rough roads connecting locations around the island. Most visitors, however, head to sun-warmed beach surrounding Plumper Cove Marine Provincial Park—accessible by water taxi from Gibsons wharf or via canoe or kayak—which features 20 walk-in campsites (tip: there are wheelbarrows available for transporting gear more easily from the dock to your site), picnic sites, and beaches where you can catch the last of the sun's rays in the evening before making the return trip back to Gibsons. If you plan to canoe or kayak over, the three-hour Keats Island Paddle Route maps out a circumnavigation of the island.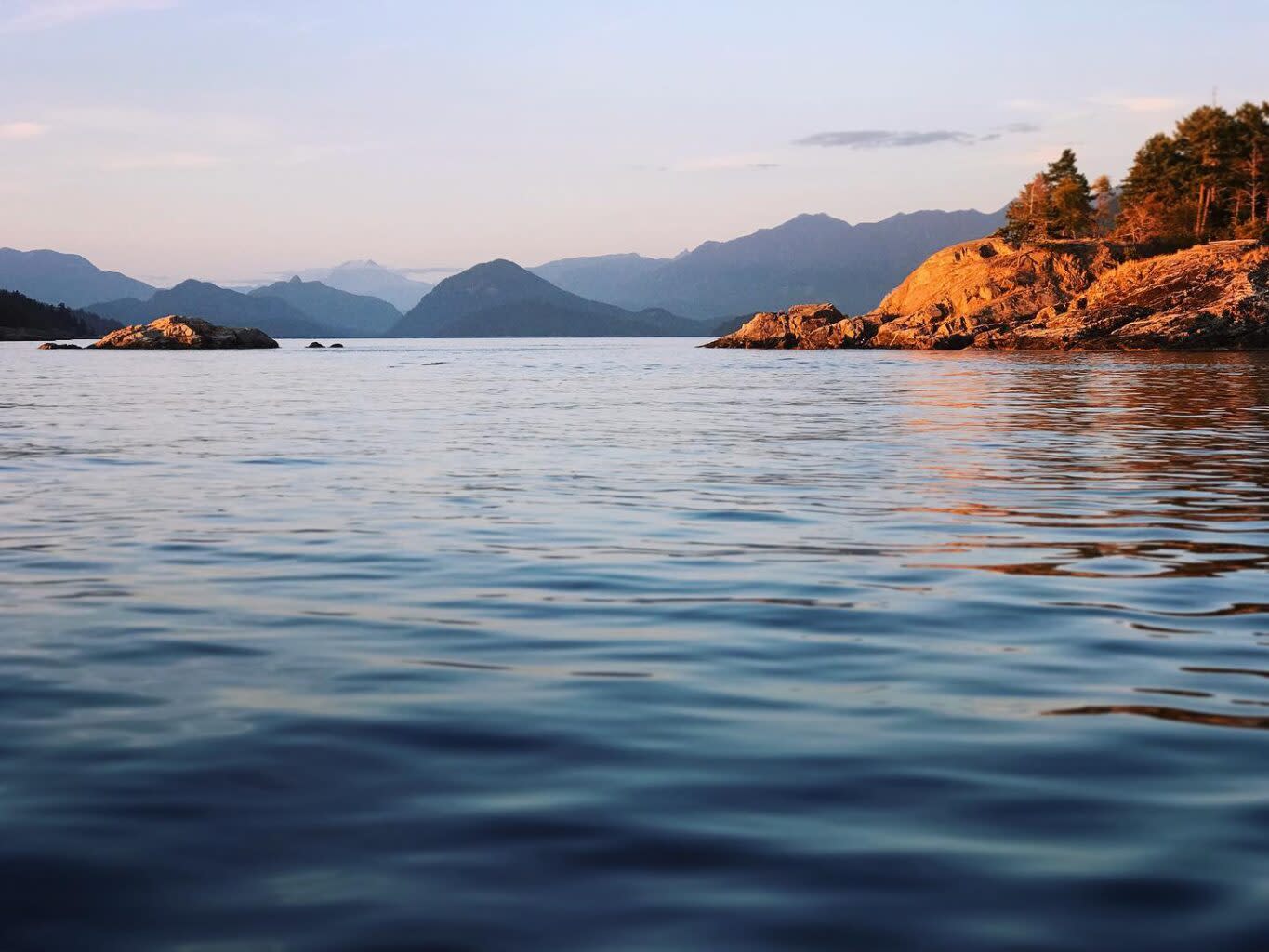 Thormanby Island
In the warm glow of summer, Thormanby Island shines bright. While you can visit this haven island year-round, Thormanby is at its best on a warm day where you can splash around in the shallow waters, sunbathe for hours on its broad, white sandy beaches, walk miles of pristine shoreline, or circumnavigate the island by boat, kayak or canoe (boaters will find sheltered bays that offer safe anchorages in most summer conditions). When the tide is low, you can explore tidal pools and a variety of colorful marine life. From Secret Cove Marina, you can catch the water taxi to Thormanby Island (which runs multiple times a day in the summer) or launch your kayak, canoe or boat. Floatplane tours with Sunshine Coast Air let you take in the aerial views of this island paradise from above and, on a calm day, let you taxi to shore to stretch your legs on the famed white sand.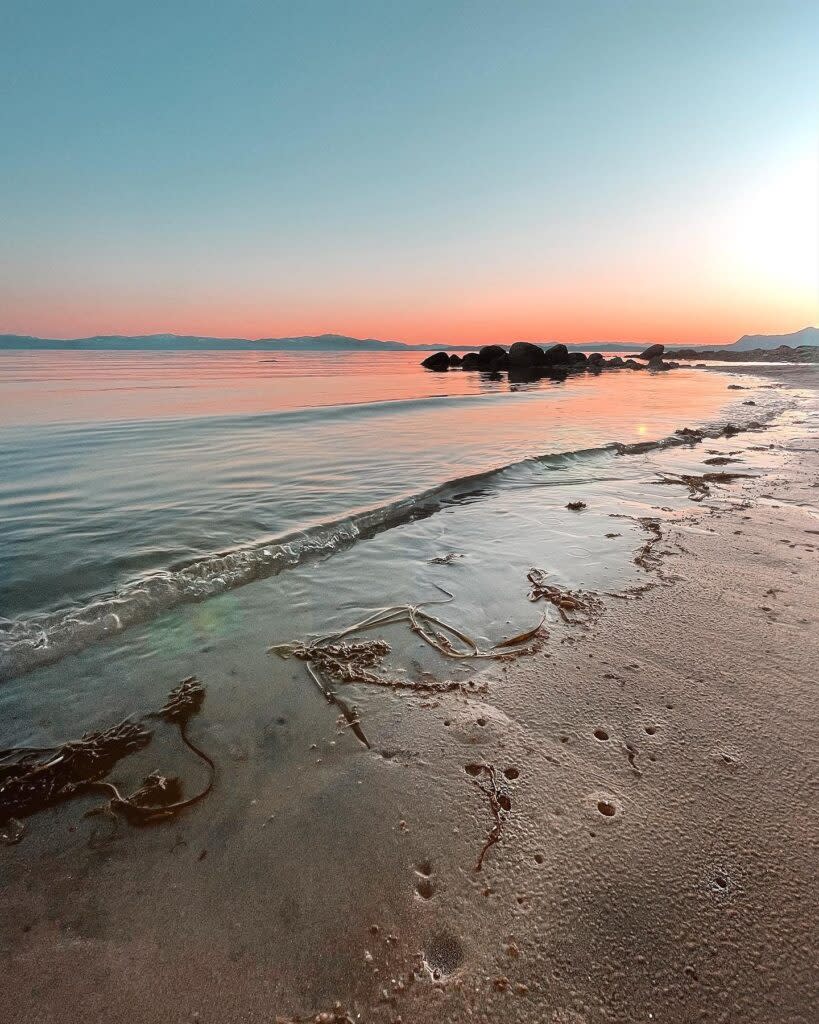 Nelson Island
The off-grid Nelson Island sits just between the north and south portions of the Sunshine Coast, British Columbia, and is accessible by boat or float plane primarily from Egmont or Pender Harbour. Much of the island is uninhabited and undeveloped with few amenities, which makes it ideal for a longer remote getaway, especially when you're staying at the island's only accommodation, Out There, Off Leash. This "wilderness glamping meets bohemian boudoir" features glamping tents perched at water's edge, cozy yurts, and treehouse with its own deck, along with kayaks, SUPs and snorkel gear that is available for guest use. Day trips are best done by kayak or boat from Egmont.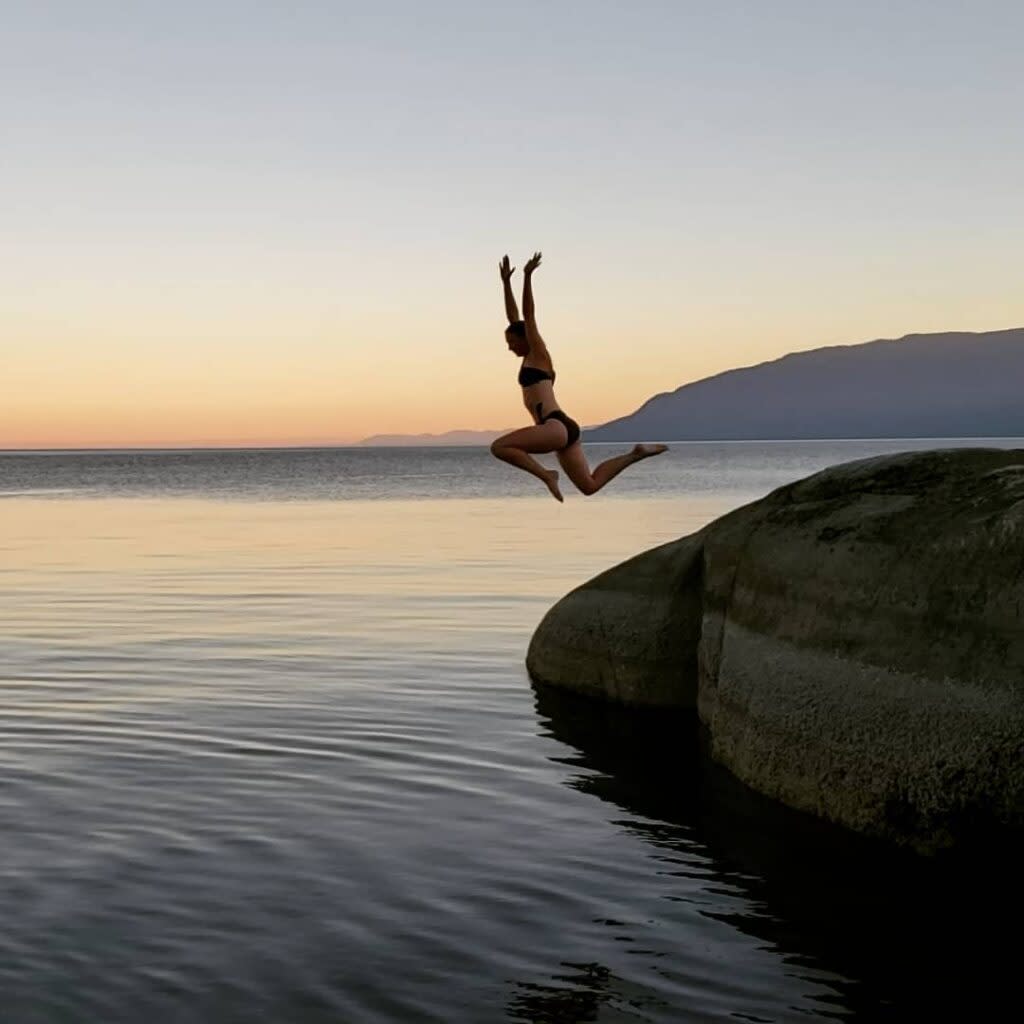 Texada Island
Texada Island may be the largest island located off the Sunshine Coast, but it is by no means the busiest. At 300 square kilometres, you'll find plenty of space to roam, along with beaches, trails, and lakes that are suitable for canoeing and kayaking. The island features direct BC Ferries access from Powell River, along with a commercial airline service if you prefer to fly. The warm waters of Gillies Bay make the beach at Shelter Point Park a great spot to spend an afternoon swimming, but you'll also find swimming at Shingle Beach or any of the other secluded bays and coves available around the island. (For freshwater swimming, head to Bob's Lake.) Texada's dirt roads are great for biking and allow you to squeeze in a day of exploration, while its cold waters and clear visibility make it an excellent scuba diving destination. Swing by the summer-only Farmers Market to stock up on lunch supplies for a picnic at the beach or visit one of its three fantastic museums which delve into the history of the island. Ferries run multiple times a day.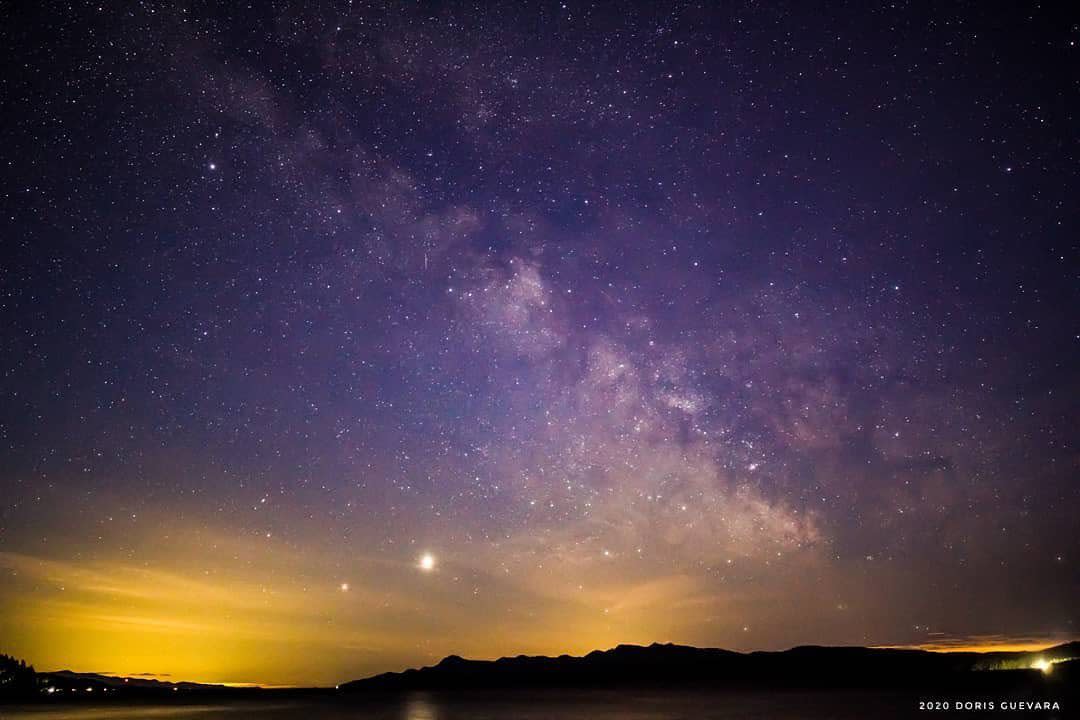 Savary Island
For the tropical-obsessed, Savary Island needs no introduction. Affectionately called the "Hawaii of the North," the island's white sand beaches, temperate climate, long, shallow shoreline, and clear, turquoise blue waters have cemented its reputation as a slice of British Columbia paradise. Savary is one of the most popular islands to visit on the Coast, but has limited public amenities, so you'll need to plan ahead. Accommodations tend to book up well in advance, so choose a weekend that doesn't see much traffic or aim to visit mid-week instead. We also recommend booking in advance to secure your water taxi or ferry, which leave from the government dock in Lund. Head over early so you can spend the day soaking in all that Savary has to offer. Splash about in the warm waters, bike across the island and reward yourself with a treat from the Sugar Shack, or explore the sand dunes of the conservancy and look for whales breaching in the Malaspina Strait.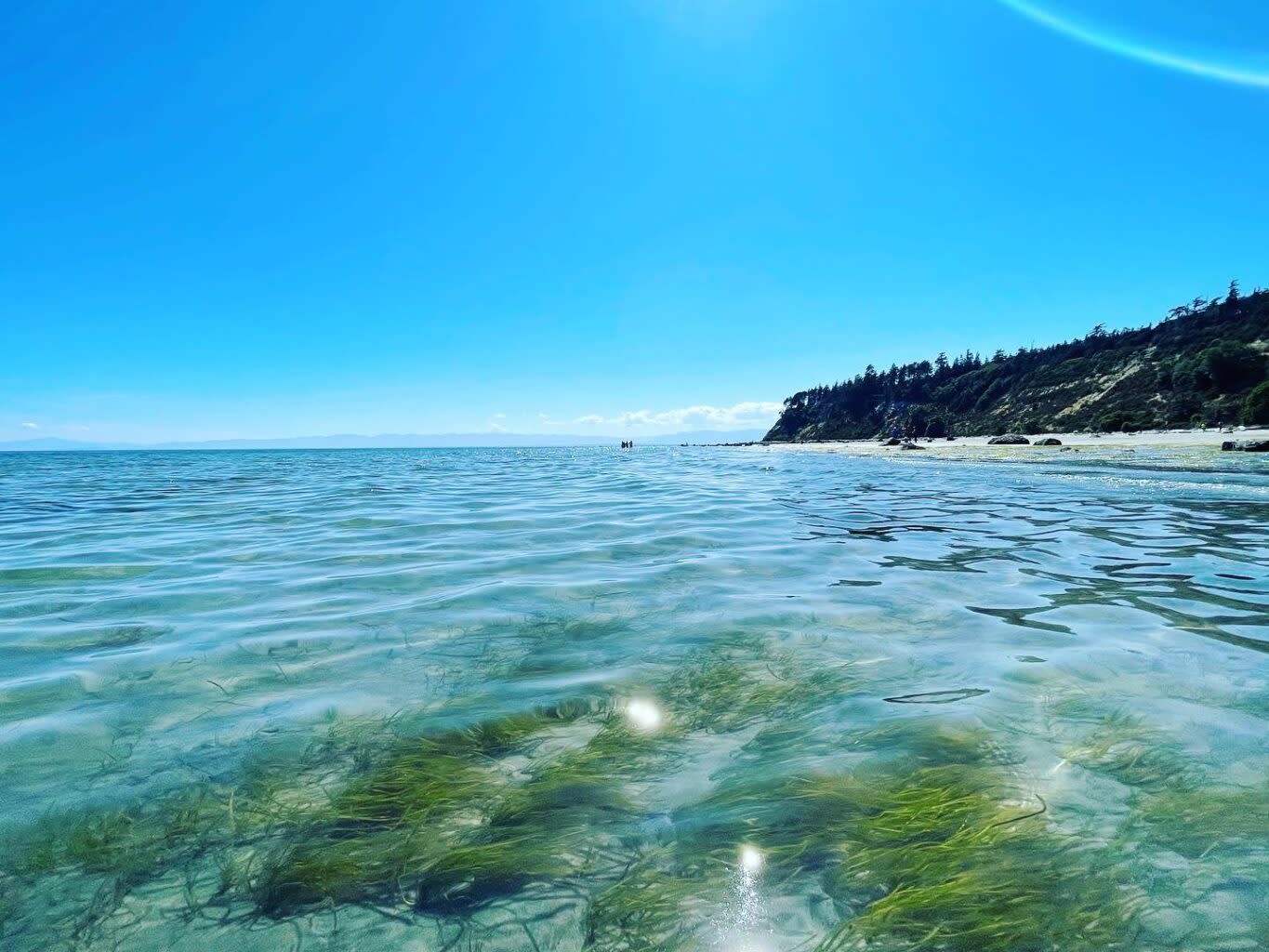 Copeland Islands
The Copeland Islands, which sit just northwest of Lund, make an excellent day trip within Desolation Sound. Book a guided kayak tour out of Powell River or Lund to explore this unique group of islands and be sure to watch for wildlife and marine life—this area is home to a rich array of birds, seals, otters, whales, and more. On shore, explore the island's trails but be careful not to disturb any sensitive ecosystems. Not a fan of sea kayaking? Opt for a zodiac tour instead and learn about the area's rich Indigenous history as you pass by former village sites and homesteads, once used as a summer home for the Tla'amin and Klahoose peoples.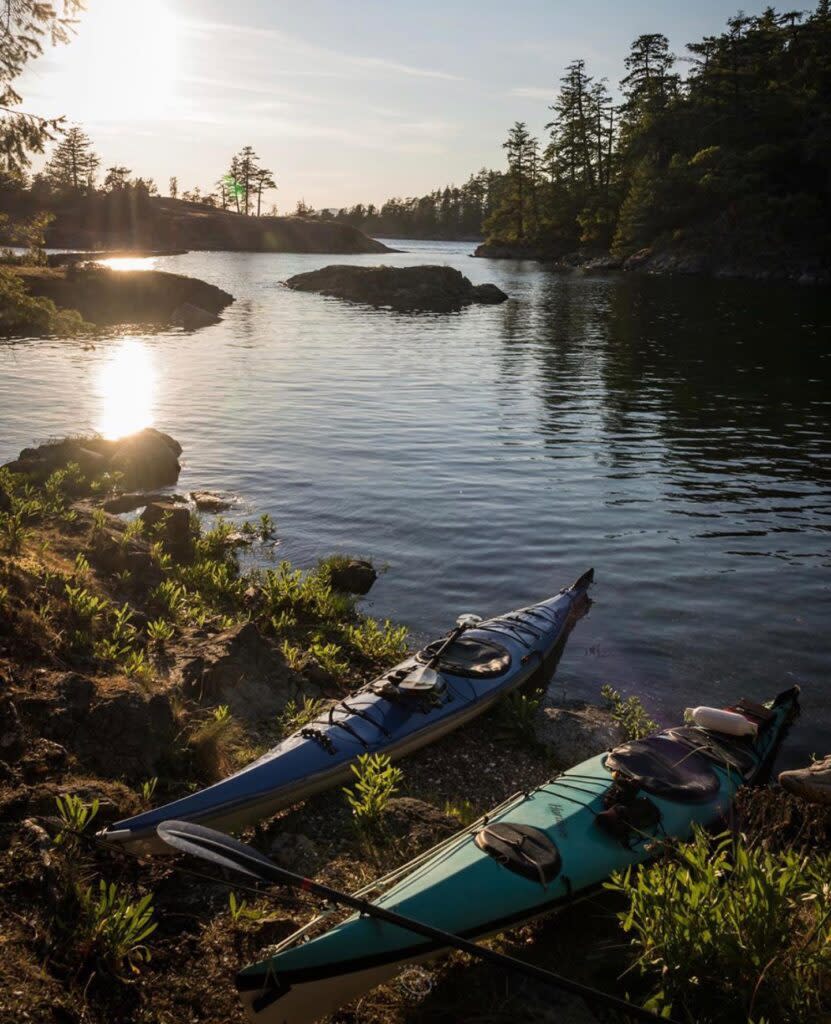 It is imperative to stay safe when playing on or near water. Be prepared, wear a lifejacket or PFD (personal flotation device), don't drink alcohol, and make sure you are familiar with your chosen activity. AdventureSmart and Leave No Trace are great resources to help you get informed before heading outdoors.