Length & Difficulty: 5 km | 3 hours | Steep
From seasides to thick rainforest, from babbling brooks to expansive lakes, and from wide soft dirt paths to rocky, steep canyons, the Sunshine Coast Trail's 180 km of hut-to-hut hiking is a one of a kind experience. Tin Hat Mountain is situated about halfway through the trail, and provides one of the most epic "mountain top" views anywhere on the Sunshine Coast.  The climb to get there is steep but the reward is more than fitting.
Once you are at the top of Tin Hat Mountain you will be thrilled by the epic 360 degree panorama view. To the north, Goat Island and the Rainbow Range grow almost vertically out of the eastern arm of Powell Lake. To the east and south you will be able to see the Horseshoe Valley with Windsor, Dodd, Ireland, Nanton, Horseshoe and Lois Lakes, forming part of the Powell River Forest Canoe Route.
At the foot of Tin Hat Mountain, Lewis Lake beckons with its campsite. Farther to the south you will see the Smith Range rising between Horseshoe Valley and Haslam Lake to the West. The back of Mount Mahony crouches in the west with Confederation Bowl nestled into a high cleft.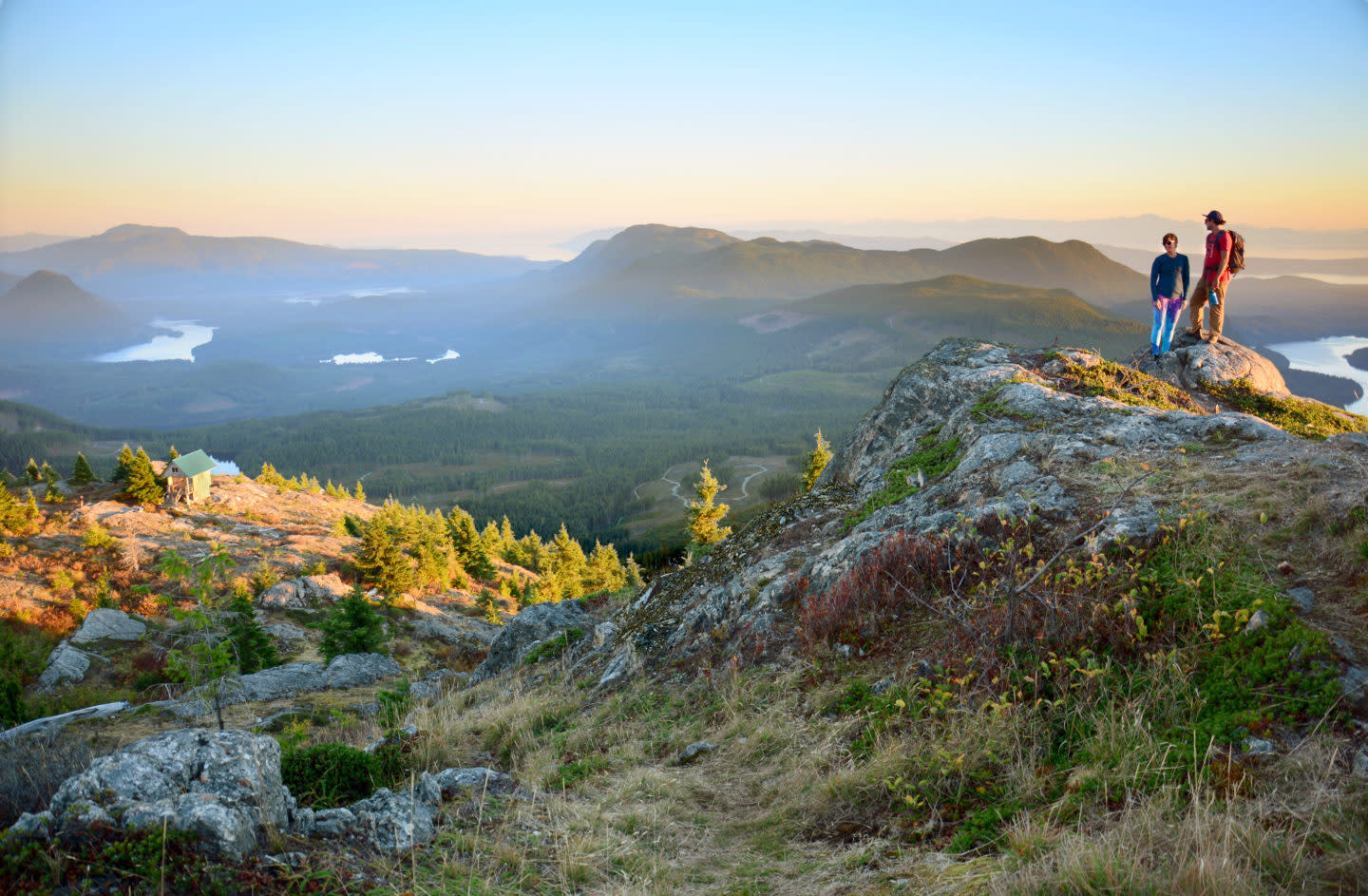 The Tin Hat hut is fully winterized with a pellet stove, which means you can simply strap on your snowshoes if you wish to reach the summit in winter.
Map & Directions
From the city of Powell River travel south on Highway 101 approximately 15 km to Lang Bay and turn left at Dixon Road which merges with Stillwater Main just above Lois Lake Dam. Turn left onto the one-way hook up connector that merges with Goat Lake Main at Mile 4. Continue to drive north on Goat Main until you reach the stop sign at the junction formed with the Stillwater Main/Goat Main connector. Keep left and drive north to a major fork just 200 m beyond the Mile 12 sign and logging turnout. Turn left onto Spring Lake Main and stay on it for 4 km to another major junction, the start of Lewis Main. Here you will need to choose: continue left towards Spring Lake or take the more scenic route right towards Lewis Lake. Both ways connect to the Sunshine Coast Trail and lead to Tinhat Mountain.
Click here for a larger version of the Sunshine Coast Trail Map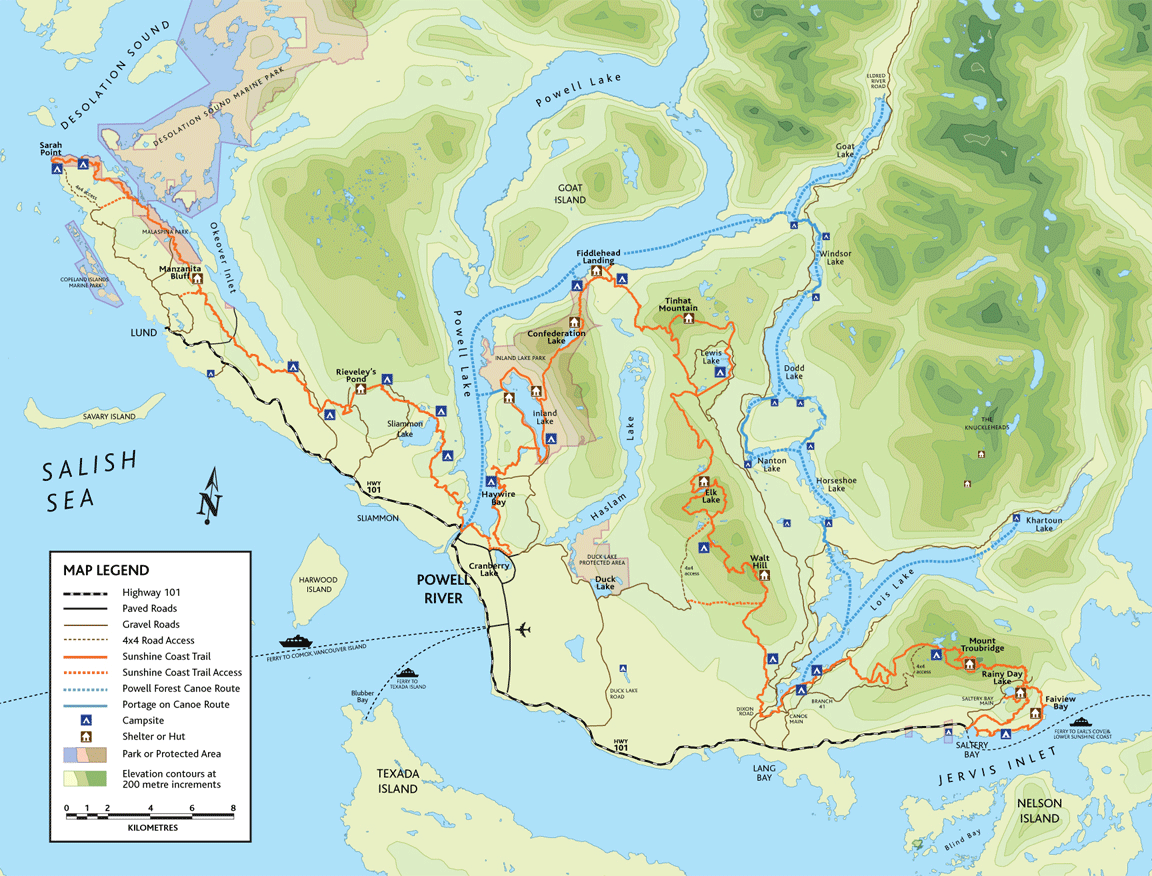 The trails of the Sunshine Coast offer a wide array of experiences for travellers of all levels and walks of life. Ranging in length, difficulty, and experience, the trails on the Sunshine Coast are the epitome of the pristine beauty and epic landscapes of British Columbia.
Join the adventure and share your photos with us on Facebook, Instagram, Twitter, or YouTube using #sunshinecoastbc. Head here for more information on hiking routes on the Sunshine Coast.null