Length & Difficulty: 12.1 km | 6-7 hours | Somewhat Difficult
This trail is the beginning of the 180 km Sunshine Coast Trail which travels through Malaspina Park on the eastern side of Malaspina Peninsula with awe-inspiring views of Desolation Sound and Okeover Inlet.
Just 2 km from the start is Feather Cove, a cozy camping site facing the entrance to Desolation Sound with raised wooden platforms for easy tenting. This is a great area to spot wildlife, both ocean creatures (sea lions, seals) and birds (bald eagles, ravens, heron) are frequent visitors.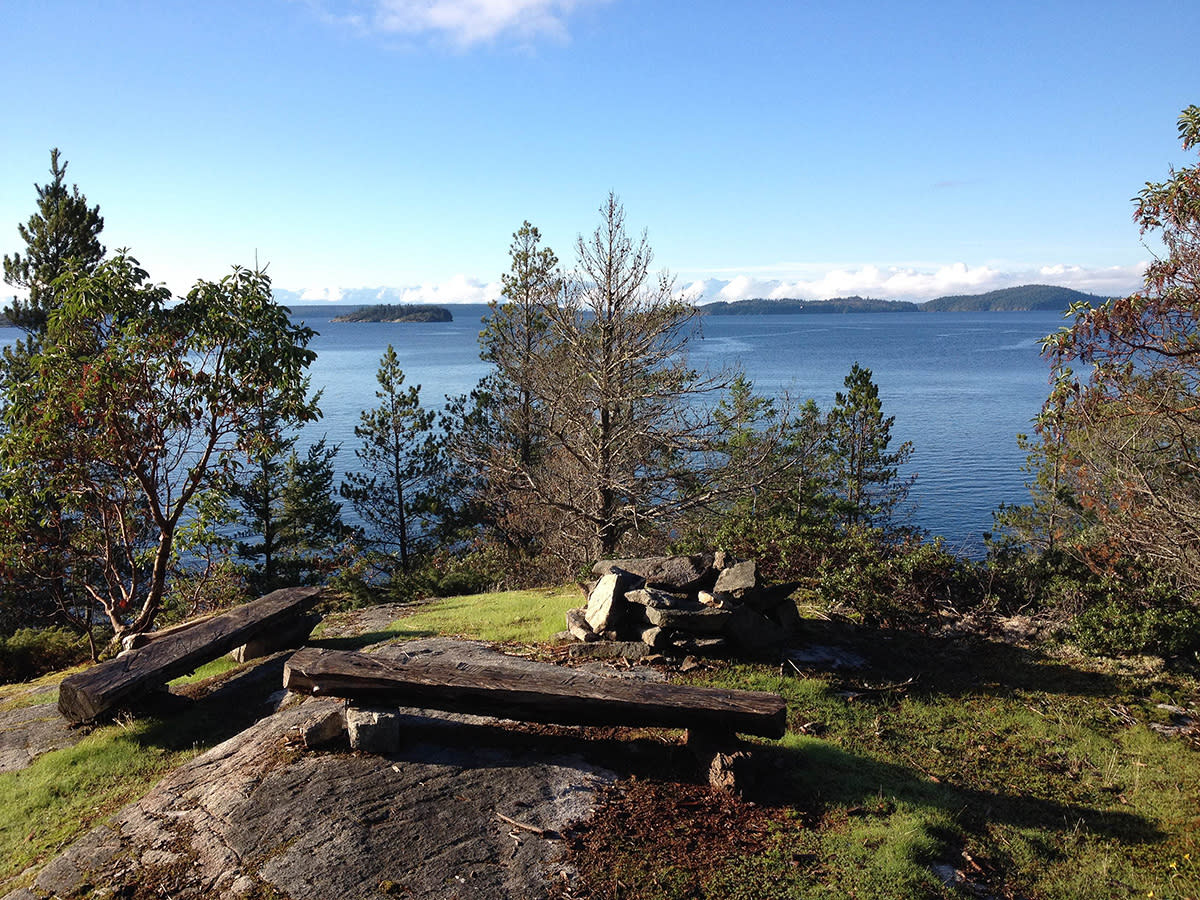 The trail traverses through numerous canyons covered in ferns and electric green moss leading to some majestic stands of old growth forest of Douglas Fir and giant western red cedar. Wednesday Lake is a picture of solitude. There is a picnic site and a few tent sites nearby with an outhouse. Watch for loons, wood ducks and beavers that frequent this area.
Note: This lake is a water supply for some local residents, so please keep it clean!
Map & Directions
From the city of Powell River, take Marine Avenue (Highway 101) north past Townsite and continue along until you reach Lund. You can park in Lund and hire the Lund Water Taxi, a shallow water Landing Craft or another charter boat to drop you off at Sarah Point. This is a breathtaking way to start your hike, and well worth the cost, especially on a sunny day. Alternatively, you can arrange to be dropped off on the BC Hydro right-of-way road just past the gravel pit beyond Bliss Landing and walk 4 km on the rugged 4x4 only road to the trail head at Sarah Bay.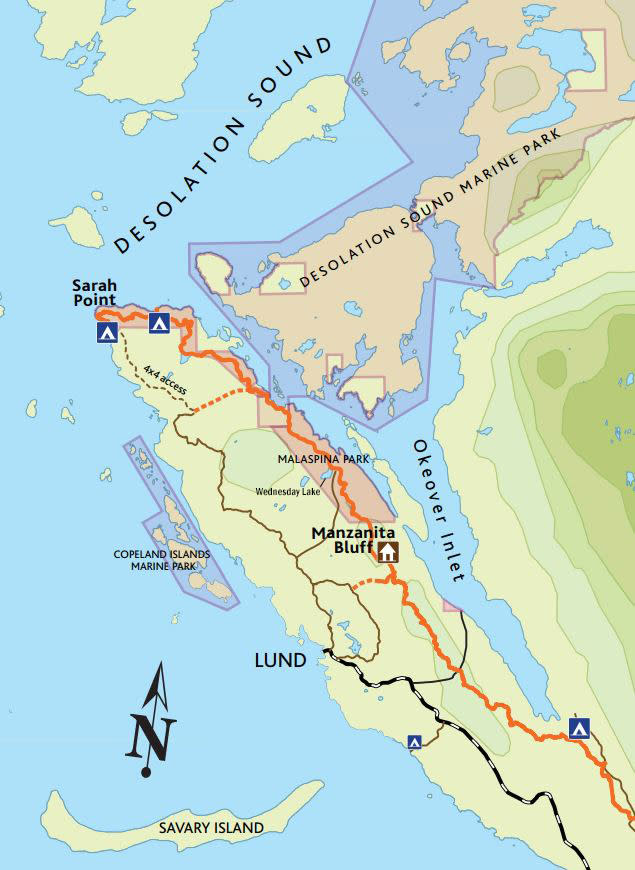 The trails of the Sunshine Coast offer a wide array of experiences for travellers of all levels and walks of life. Ranging in length, difficulty, and experience, the trails on the Sunshine Coast are the epitome of the pristine beauty and epic landscapes of British Columbia.
Join the adventure and share your photos with us on Facebook, Instagram, Twitter, or YouTube using #sunshinecoastbc. Head here for more information on hiking routes on the Sunshine Coast.