Wednesday Lake sits just north of Powell River and Lund. It is a 1.5 hour hike each way, and an easy trail as its mostly old road. Wednesday Lake is located along the northernmost section of the Sunshine Coast Trail, Canada's longest hut-to-hut hiking trail. It's also located within Malaspina Provincial Park, which wraps around the northeast tip of the Malaspina Peninsula up to Sarah Point and Desolation Sound. The hike into Wednesday Lake is low lying, old growth rainforest. Once there, enjoy the bench as a nice place to sit, relax, and have a picnic.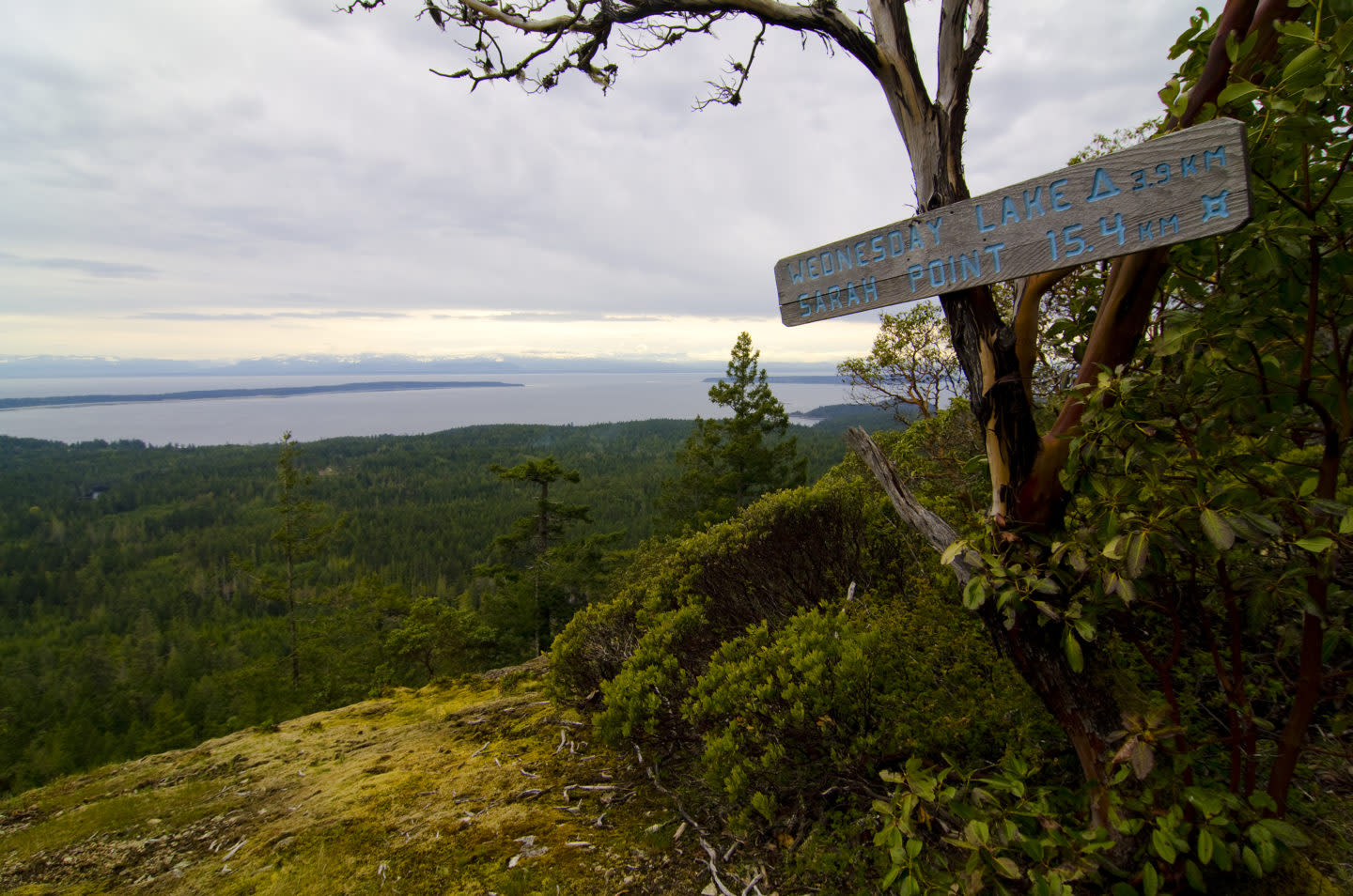 Directions to Trailhead
Head on up Highway 101 north from Powell River until you reach the end of the road in Lund (which is home to Mile 0 of this historic highway).  You can park here and hike or you can drive a bit further and park on the side of the old road. From Lund (and Highway 101), hang on right onto Finn Bay Road, then take another right onto Baggi Road and then left onto Sarah Point Road. The road gets pretty rough at this point to that's a good place to pullover if you chose to keep driving.
The trails of the Sunshine Coast offer a wide array of experiences for travellers of all levels and walks of life. Ranging in length, difficulty, and experience, the trails on the Sunshine Coast are the epitome of the pristine beauty and epic landscapes of British Columbia.
Join the adventure and share your photos with us on Facebook, Instagram, Twitter, or YouTube using #sunshinecoastbc. Head here for more information on hiking routes on the Sunshine Coast.