Length and Distance: 1.5 km | 30 min | Difficult (Steep)
If you are looking for a fantastic view, a bit of cardio, and a quick hike, look no further. Pender Hill offers one of the most spectacular panoramic views in the area. Located in the Garden Bay area of Pender Harbour, even the drive to the trailhead is breathtaking as you wind around Garden Bay, Hotel, and Mixal lakes.
The lower section of the trail grinds through shady second growth forest, while the upper section is drier, mossy rocks surrounded by arbutus trees.  At the top of the trail, there is a small viewpoint through the trees to the left, but don't be fooled, better views await. Continue on ahead a few more minutes where a large open area waits for you. After hiking the mostly shaded trail, the open, smooth rock was fantastic for simply basking in the sun and taking in the views, but a picnic lunch would be a great idea, too.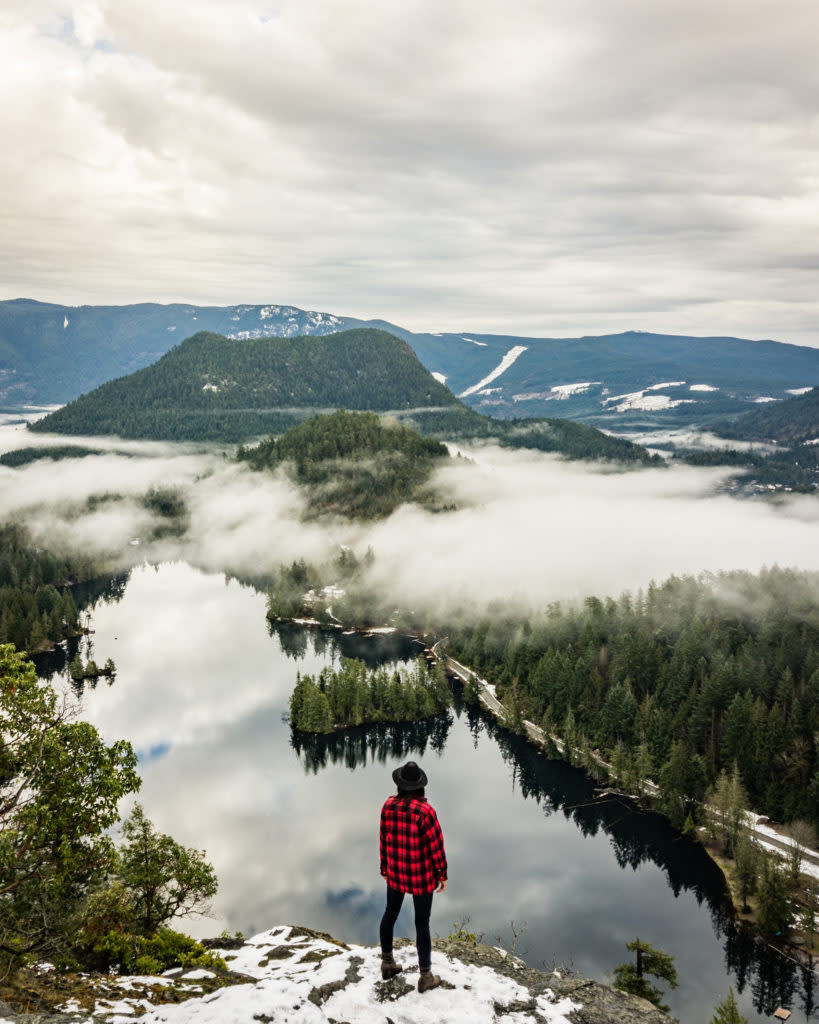 Pender Hill also offers some fantastic flora and fauna as well. Some of the many spring flowers you may find growing on the rock ledges are Mimmulus, Indian Paintbrush, Nodding Onion, Thrift, Death Camas, Shooting Stars, Fritillaria (Chocolate Lily), and Violas. To ensure that these flowers are continually able to grow, please be careful to stay on paths and not disturb the moss. Be on the look out for bald eagles as well, you are sure to see one if you take the time to look.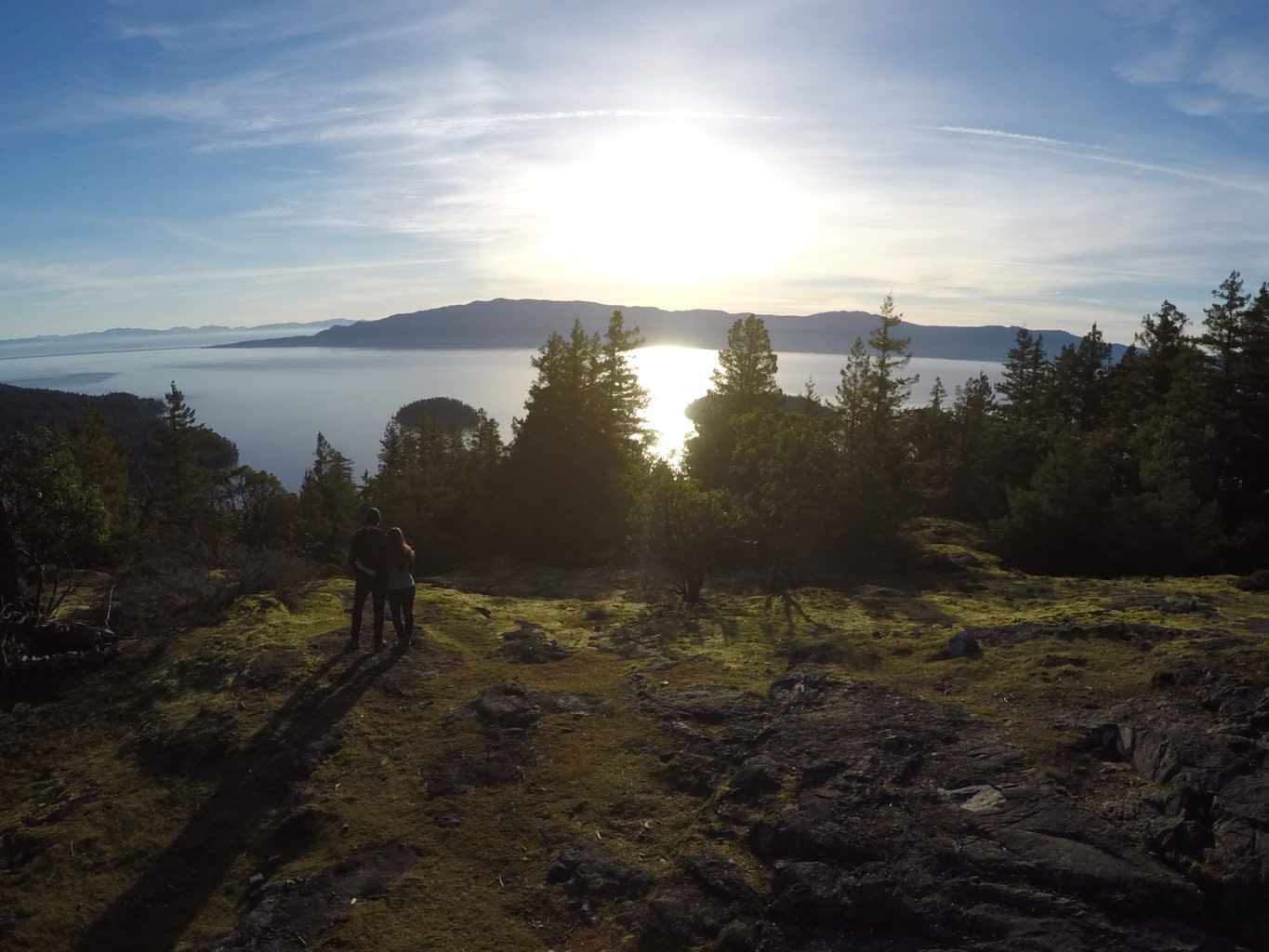 Park Rules:
Dogs are welcome, but please keep them on a leash at all times and use waste bags
Bears and other wildlife are known to frequent the park, so please be bear aware
Unmarked hazards may exist in parks and on trails
Trail conditions vary and can be affected by wind and other weather conditions
Fires are not permitted
Directions to Trailhead
On Hwy 101 north of Pender Harbour, turn left on to Garden Bay Road (at the Petro Canada gas station). Take a right onto Irvine's Landing Road, then right onto Lee Bay Road. Hang a left onto Coastview Drive where the trailhead and parking area is on your immediate left.
Looking for something else to do nearby? Check out Motoko's Original Art Gallery. Need a place to stay? Blue Orca Cottage is just down the road from the Pender Hill trailhead. Fisherman's Resort & Marina, Pender Harbour Resort & Marina, and Katherine Lake campground are excellent choices as well!
The trails of the Sunshine Coast offer a wide array of experiences for travellers of all levels and walks of life. Ranging in length, difficulty, and experience, the trails on the Sunshine Coast are the epitome of the pristine beauty and epic landscapes of British Columbia.
Join the adventure and share your photos with us on Facebook, Instagram, Twitter, or YouTube using #sunshinecoastbc. Head here for more information on hiking routes on the Sunshine Coast.