Like you, we're eagerly waiting until travel opens back up again. Until then, let this list of Sunshine Coast swag, with everything from coffee mugs to sweaters to tote bags, conjure up memories of good times spent with loved ones on the Sunshine Coast — and serve as a reminder that future adventures await, when the time is right.
Supporting local helps to ensure that the Sunshine Coast places you love remain in business to serve the residents and visitors they love — like you! We put together this list of merch that you can order online wherever you live so you can keep dreaming of the Sunshine Coast.
 
Beachcomber Coffee Sunshine Coast Vibes Campfire Mug
The same nostalgic campfire mug you know and love, but meant to be enjoyed on the Sunshine Coast. This enamel campfire mug is perfect for the outdoor coffee enthusiast. You'll have to wait to enjoy it on the Sunshine Coast, but this just gives you more time to perfect your pour-over skills. Don't forget to pick up a bag of Beachcomber coffee to go along with it — a little sunshine (coast) in your cup.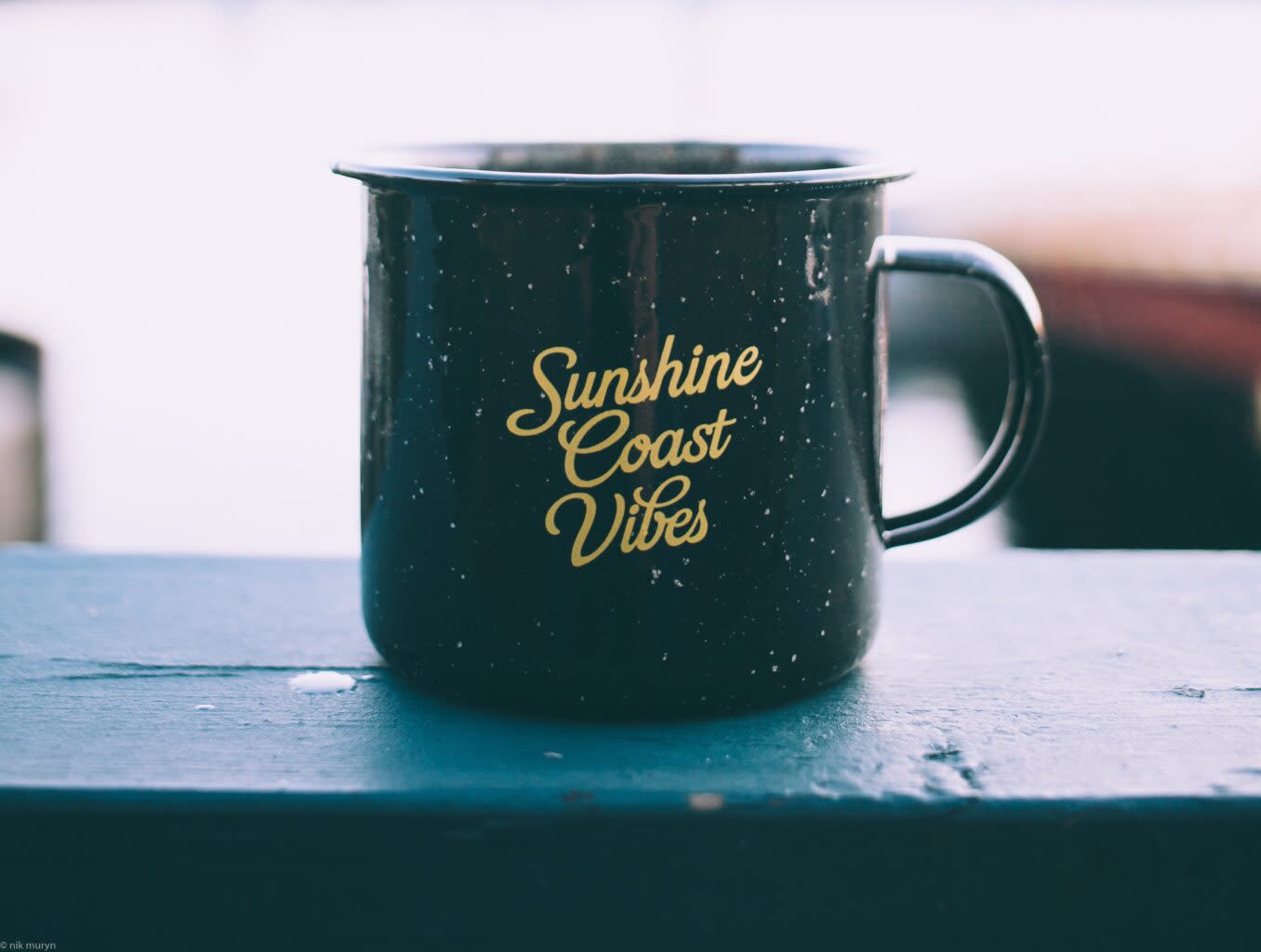 Pink Squirrel Sign Co's "Not An Island" Tote Bag
If you've ever wondered where the Sunshine Coast is geographically, you're not alone. For residents and visitors alike, the Sunshine Coast can be hard to pin down. It looks like an island (you have to ferry to get here after all) and has the feel of an island, but as this 100 percent, cotton canvas tote bag declares: it is in fact, not an island. (A closer look at the map will tell you the Sunshine Coast is actually a narrow peninsula, sandwiched between the Strait of Georgia and the Coast Mountains of the Sea to Sky corridor.) Donning one of these totes will not make your future Sunshine Coast beach day a breeze thanks to its roomy size, but earn you some extra Coast cred' too.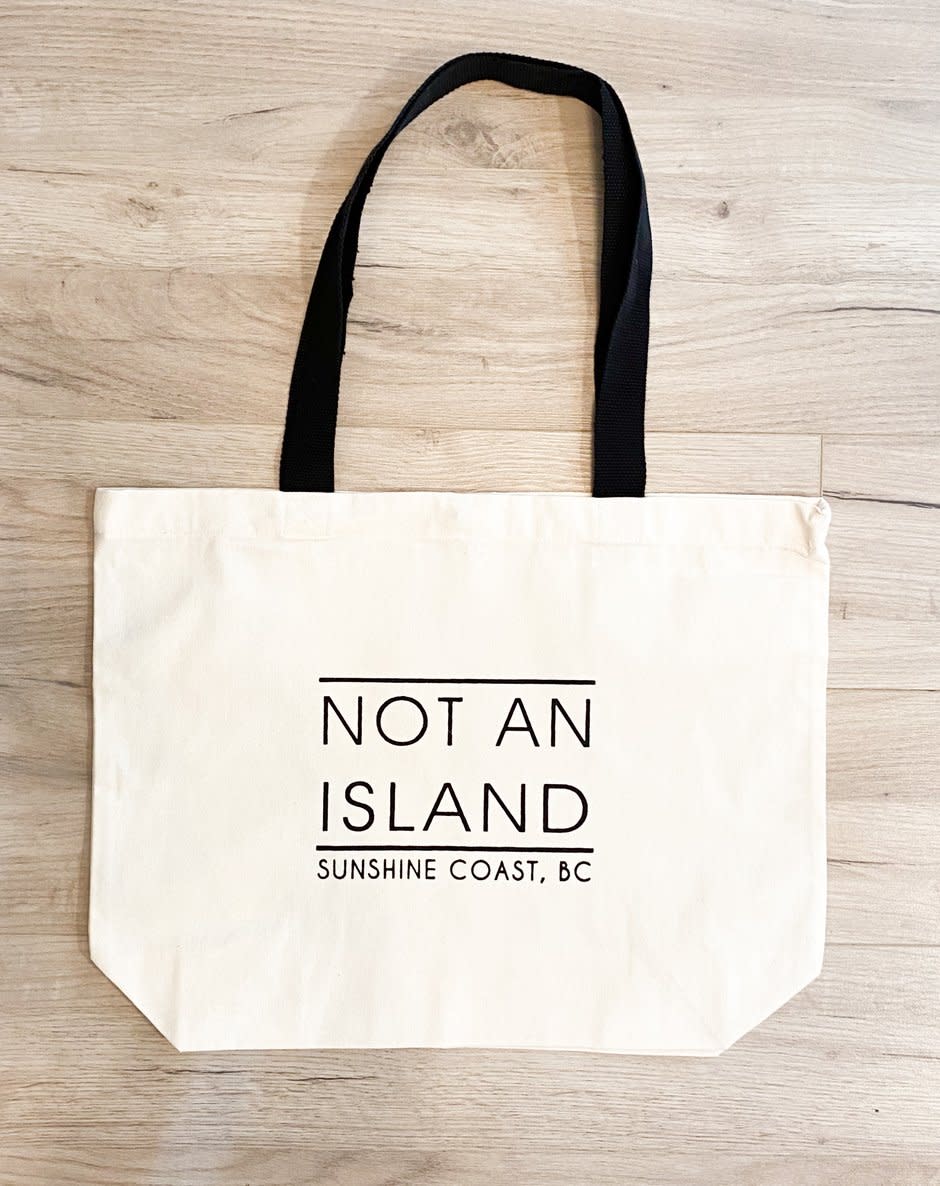 Lund Pollen Sweater
Lund, where these one-of-a-kind sweaters are made, is the gateway to rugged and remote Desolation Sound — which makes sense why these itch-free, unisex wool sweaters are favoured by mariners and outdoor adventurers of all kinds. Wool's ability to wick away and absorb moisture from the air makes it ideal to wear in both winter and summer while keeping you comfortable and stylish on whatever adventure you choose. Bonus: they're made locally and compostable — not that these long-lasting garments will break down anytime soon.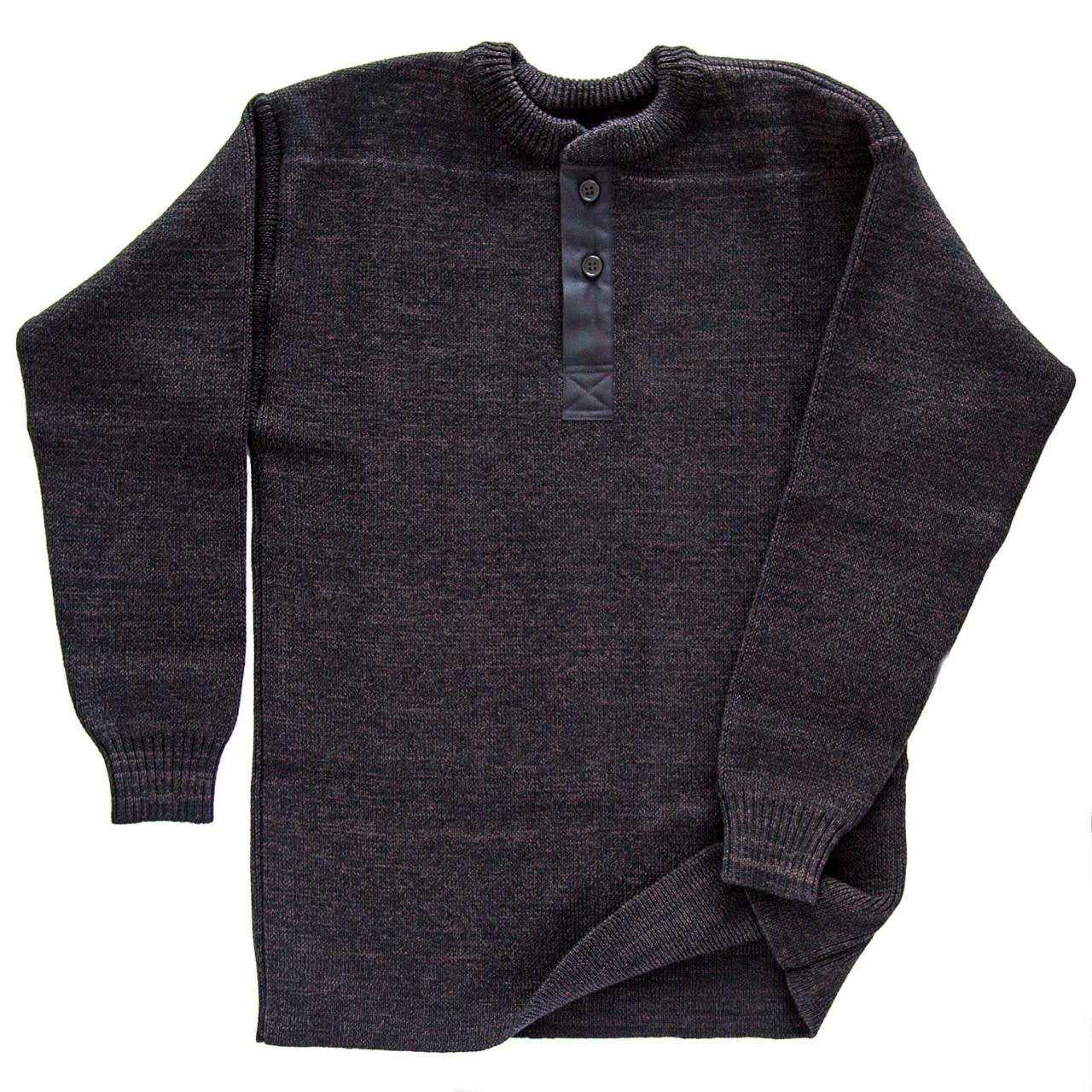 Moorestock's Sunshine Coast Place Names Crewneck
Klein, Sakinaw, Ruby, Hotel, Garden — these aren't just place names, they're beloved lakes on the Sunshine Coast. Consider this comfortable cotton crewneck a wearable bucket list for future summer adventures when travel is safe to resume. In the meantime, it will keep you cozy while you plan out your next Sunshine Coast trip. (Bonus: there is a beach name alternative -- Bonniebrook, Roberts Creek, Davis Bay, Porpoise Bay, Thormanby). Find baby and youth sizes at Moorestock Mini and adult sizes at Moorestock Outfitters.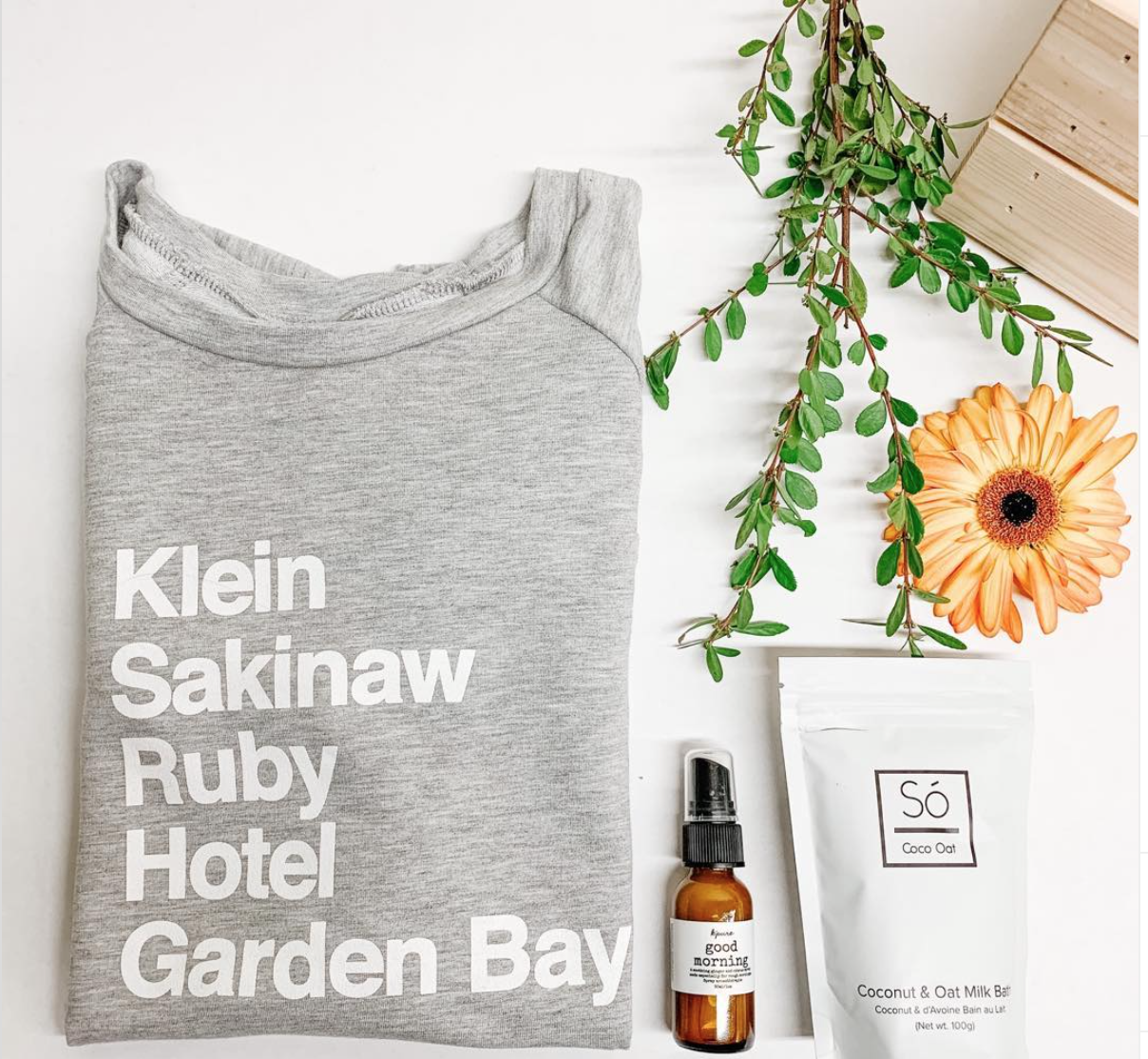 Pure & Wild's Sunshine Coast Candle
Ever wanted to bottle the Sunshine Coast and bring it home with you? This is the next best thing. Pure & Wild Co.'s Sunshine Coast candle range captures the sweet scent of popular Sunshine Coast spots, from Soames Hill to Thormanby Island. We're a fan of the regionally-inspired Sunshine Coast candle, an ode to West Coast summer days filled with endless sunshine and ocean dips. This heady mix of sweet honey, bright orange, tamarind and clove will virtually transport you to Sunshine Coast beaches in no time.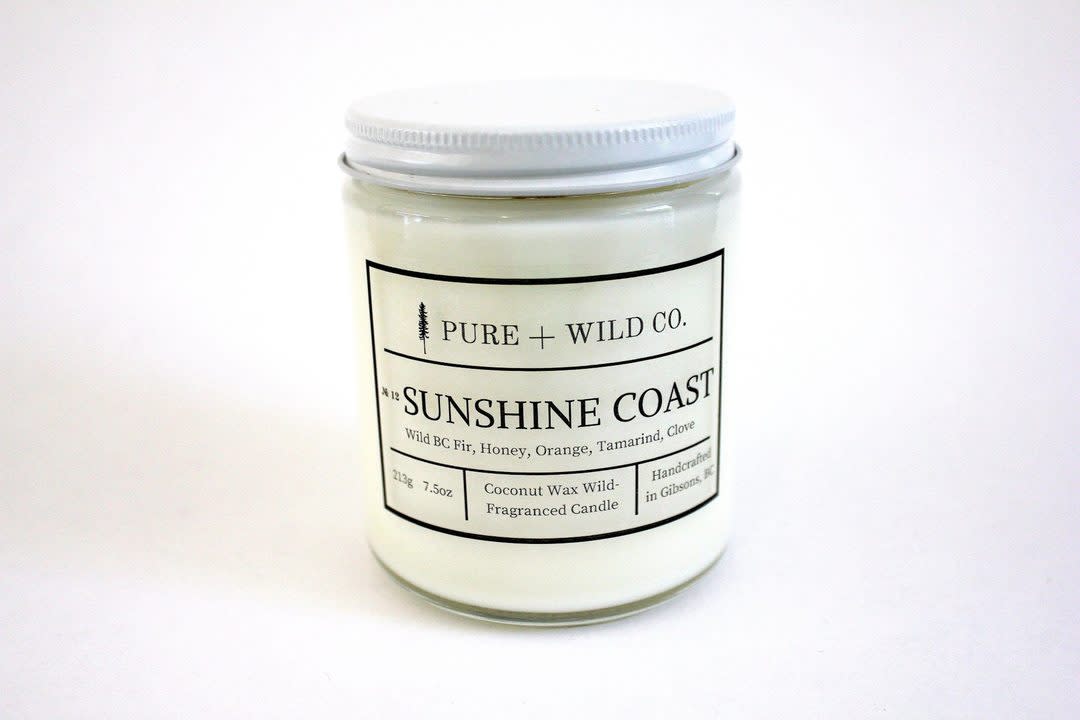 Lund Soap Company's Crusty Lundie Soap
This cold-processed, small-batch, artisan soap — made with clay, finely ground oats, patchouli, and hemp oil — is so popular with the locals, it was named after them. Crusty Lundie is just one soap of many that are made locally in Lund with all-natural pigments and no artificial colours or synthetic foaming agents. Lund Soap Company's products will leave your skin nourished and moisturized —  much needed after a day exploring the waterways of the northern Sunshine Coast. Make sure to stock up for your next Desolation Sound adventure.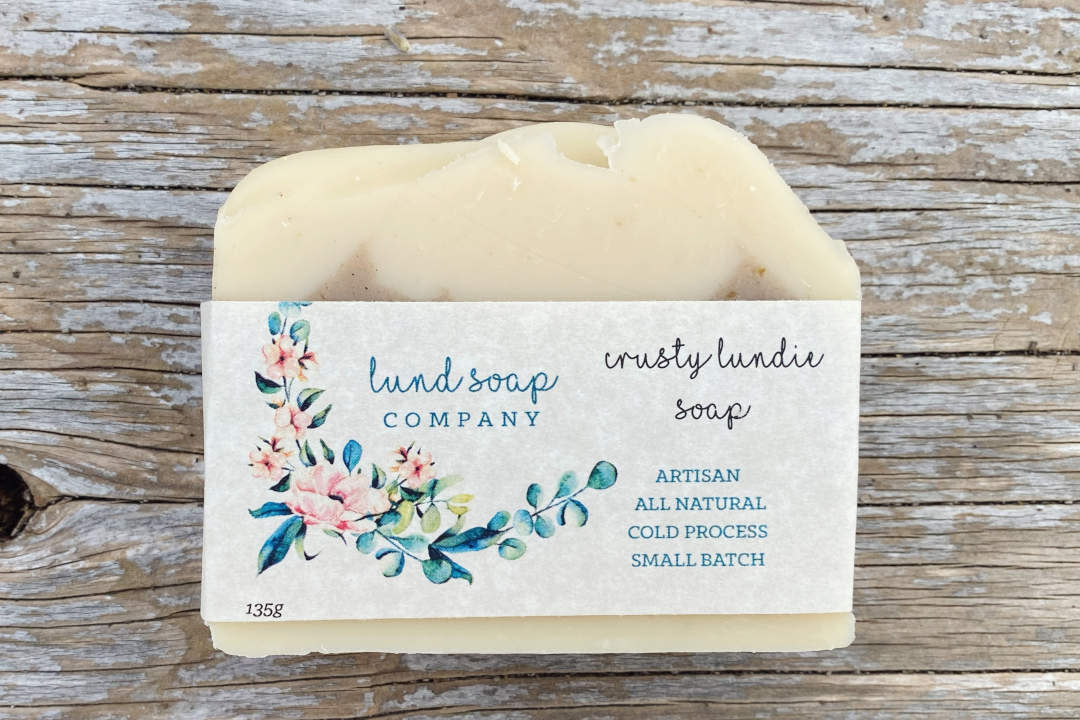 Sunshine Coast Lavender's Facial Products
The stress-relieving properties of lavender are well-documented but you know what else is stress-relieving? The Sunshine Coast. We think our laid-back lifestyle and scenic setting are the antidotes for any stressed-out visitor. The latter will have to wait for now, but thankfully you can order yourself a little Sunshine Coast zen care of Sunshine Coast Lavender's locally harvested and made products, from essential oils to candles to the luscious and ultra-hydrating whipped body butter (ideal for post-beach days when you've laid out all afternoon in the sun).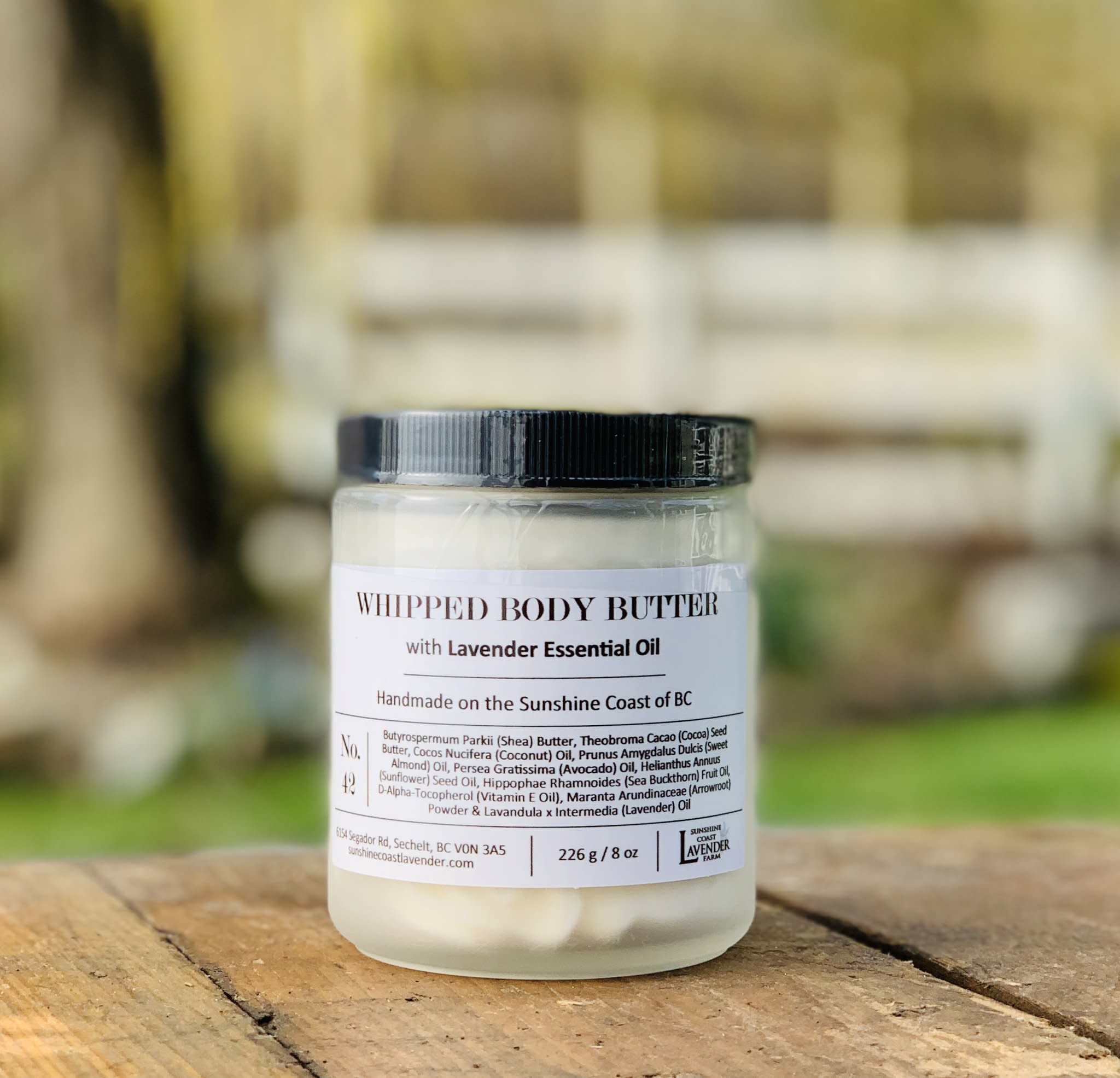 Brewery and Cidery Swag
Baseball tees from Persephone Brewing, crewneck sweaters from Tapworks Brewing, toques and more from The 101 Brewhouse and Distillery — Sunshine Coast breweries are here to keep you not only hydrated but outfitted, too. Each of these breweries sell and ship their swag online (Tapworks is available only with beer deliveries within the Vancouver area), which means you can support your favourite Sunshine Coast brewery from the comfort of your own home. While we know that swag can't replace the experience of enjoying a freshly brewed beer on a warm summer Sunshine Coast day, we can promise it will keep you looking fresh.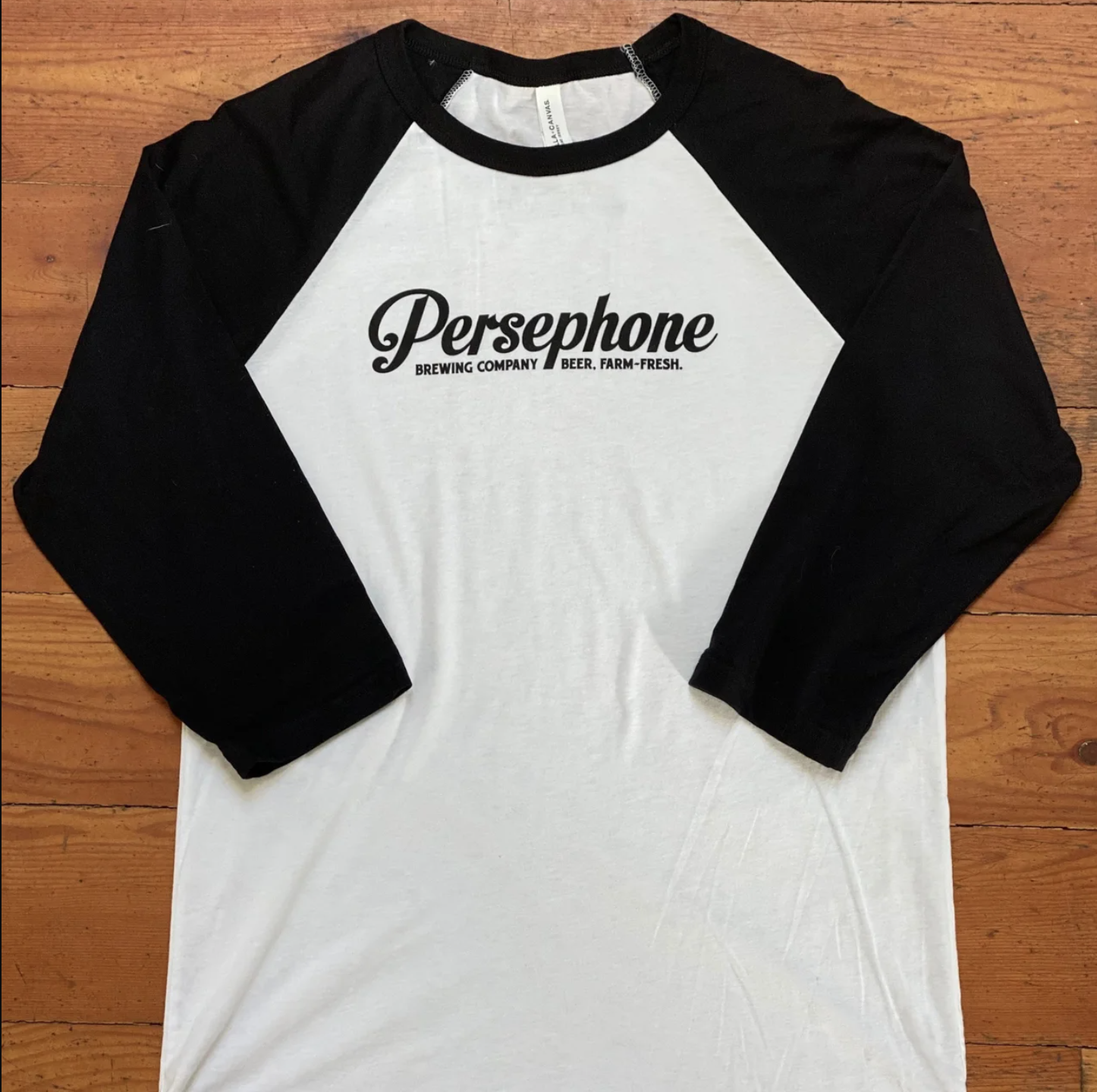 32 Lakes Cafe & Bakery Hooked Medium Blend
What's better than enjoying a delicious cup of coffee in the morning? Doing so while on the Sunshine Coast. (Ok, we're maybe just a bit biased here.) Regardless, we're hooked on this delicious blend from 32 Lakes Cafe and Bakery, the newest coffee shop to join the Powell River culinary and caffeine scene. According to 32 Lakes, this roast brews up a sweet cup of coffee with complex depth and a rich body. Enjoy it in the morning, preferably in a patch of sunshine, while dreaming of your future cup on the Coast.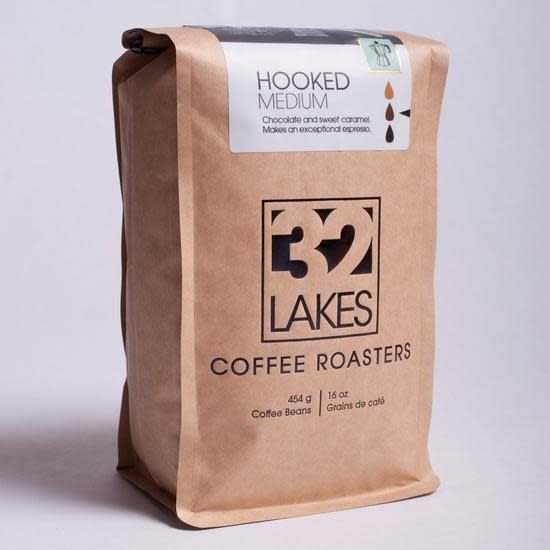 We hope you enjoy this list and that it keeps you dreaming of the Sunshine Coast. Share your Sunshine Coast swag with us by using #SunshinecoastBC. We look forward to welcoming you back when the time is right!