We've assembled our favourite gifts from the South Coast—that is, Langdale to Egmont—for all your friends and family who could use an extra dose of the Sunshine Coast this year. You'll find no shortage of local goods, from craft spirits to beautiful art to stunning handmade pottery.

For The Person Who Loves Grapes, Grains & Liquid Goods
"Brewer's Coast", as it's affectionately called, offers a diverse selection of liquid gifts. Pick up a just-barely-fits-the-stocking-sized bottle of freshly brewed beer from Persephone, Tapworks, The 101 Brewhouse & Distillery or Batch 44 Brewery, or shop the merch selections (toques at Tapworks, baseball t-shirts at Persphone, hand sanitizer (we still need it!) at The 101, and plaid flannel button-ups at Batch). 
For the discerning label lover in your life, grab one of Sunday Cider's crown cap bottle series—the label art is beautiful enough to frame and the bottles make excellent plant holders post-beverage. Nearby, head to Banditry Cider, the Sunshine Coast's newest cidery, to pick up a four-pack of locally brewed cider (tip: grab two packs and mix and match for the ultimate tasty gift). Over in West Sechelt, Bricker's Cider has you covered (literally) with fun wearable merch, as well as gift cards and juicy cider offerings while Bruinwood in Roberts Creek has an internationally-inspired lineup of small-batch spirits, including the wildly popular Dutch-style Advocaat.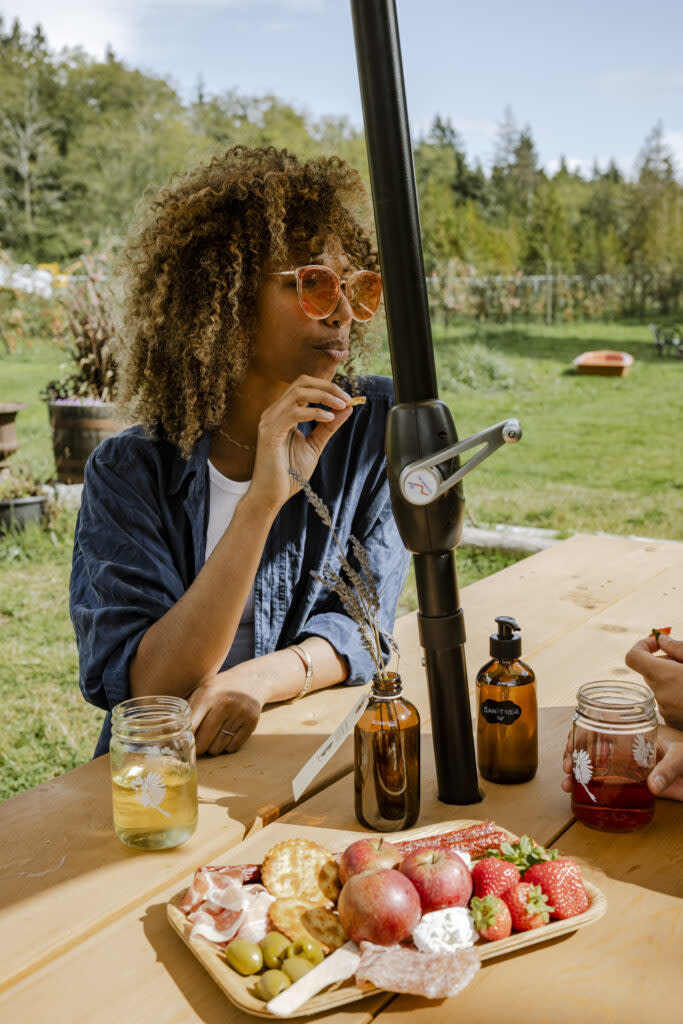 For the Aspiring Interior Designer 
Beautiful items abound at the The Kube, an art gallery and boutique retail space that features well-curated artisan pieces from rugs to pottery to candles to pillows. Ikhaya blends local artisan offerings with global design goods while Redecor breathes new life into all things old and vintage. The coast is filled with local potters; gift a mug or vase from Pinto, Beth Hawthorn or Huli Studio, or give a fun ceramic mushroom from Elle Bee for the mycelium lover in your life. For the neat-freak in your life, the zero-waste cleaning supplies at Wabi Sabi Collective are both a stylish and functional gift.

For The Wellness Lover
The Sunshine Coast marches to its own easygoing pace and while you can't give that, you can help your loved ones find a new rhythm with these wellness gifts. Lavender alleviates stress, and lucky for us, the Sunshine Coast Lavender Farm has plenty to spare. The bath and body products are not only sweet-smelling but they look nice too. Glowing skin awaits those who can snag a gift certificate to Just Skin and even the most reluctant fitness goers will appreciate the emphasis on fun at GM Fitness and Shoreside Strength and Conditioning. For those seeking more zen in their life, gift a class to Yoga by the Sea or a facial or massage from Painted Boat Resort Spa & Marina, which—as an added bonus—also provides access to the stunning and blissed-out outdoor hot pools in their spa garden.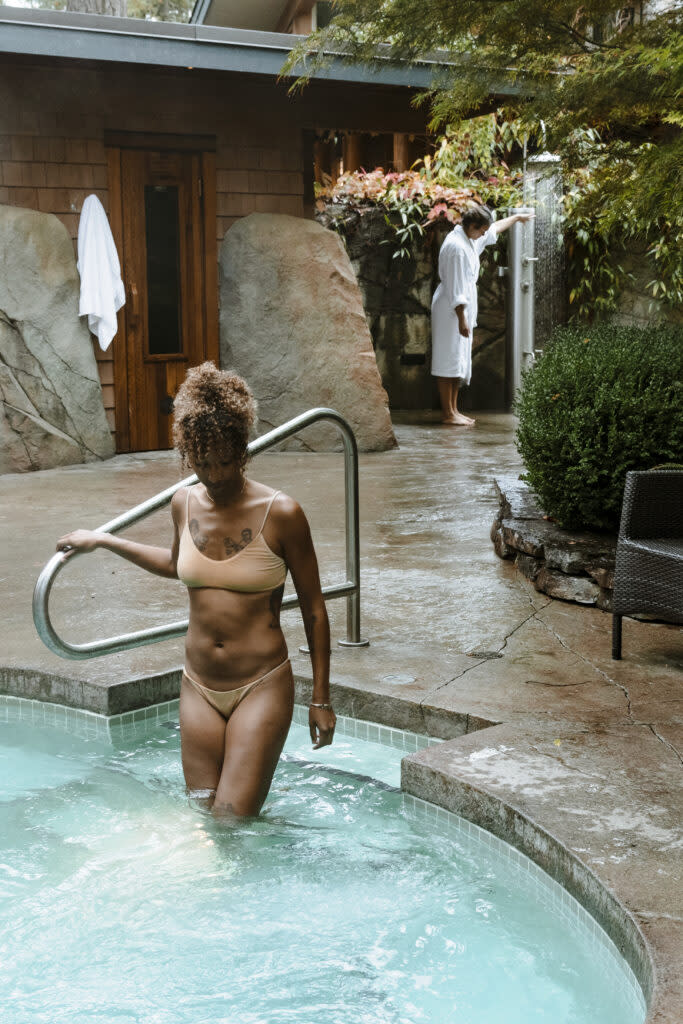 For the Foodie
From hot sauces to chocolate, these gifts help the restaurants and food providers we love. For those that like the heat, Smoke on the Water's Smokin' Dragon Peach Habanero hot sauce is a taste of their BBQ in a bottle. Besides gift cards to restaurants and cafes, our other favourite gift-sized goodies include olive oil (in both Gibsons and Sechelt), locally canned goods (available at most holiday markets), honey, chocolate (La Petite Souris and Take A Fancy) and a bag of beans from Beachcomber Coffee. One-stop food shops include the Gibsons Public Market and Plethora Fine Foods in Sechelt. 

For the Intrepid Backyard Explorer
Our backyard is endless and we're lucky to have so many incredible tourism operators here on the coast who help us to see it all. From kayaking to snowshoeing to scenic flights and boat tours, a gift certificate for the outdoor adventurer in your life will help them get that much closer to ticking off their Sunshine Coast bucket list. Don't forget the gear, too. Every outdoor adventurer needs technical wear (especially on the West Coast!) and you can stock them up on socks, shirts, gloves, jackets and more at Trail Bay Source for Sports and Alpha Adventures.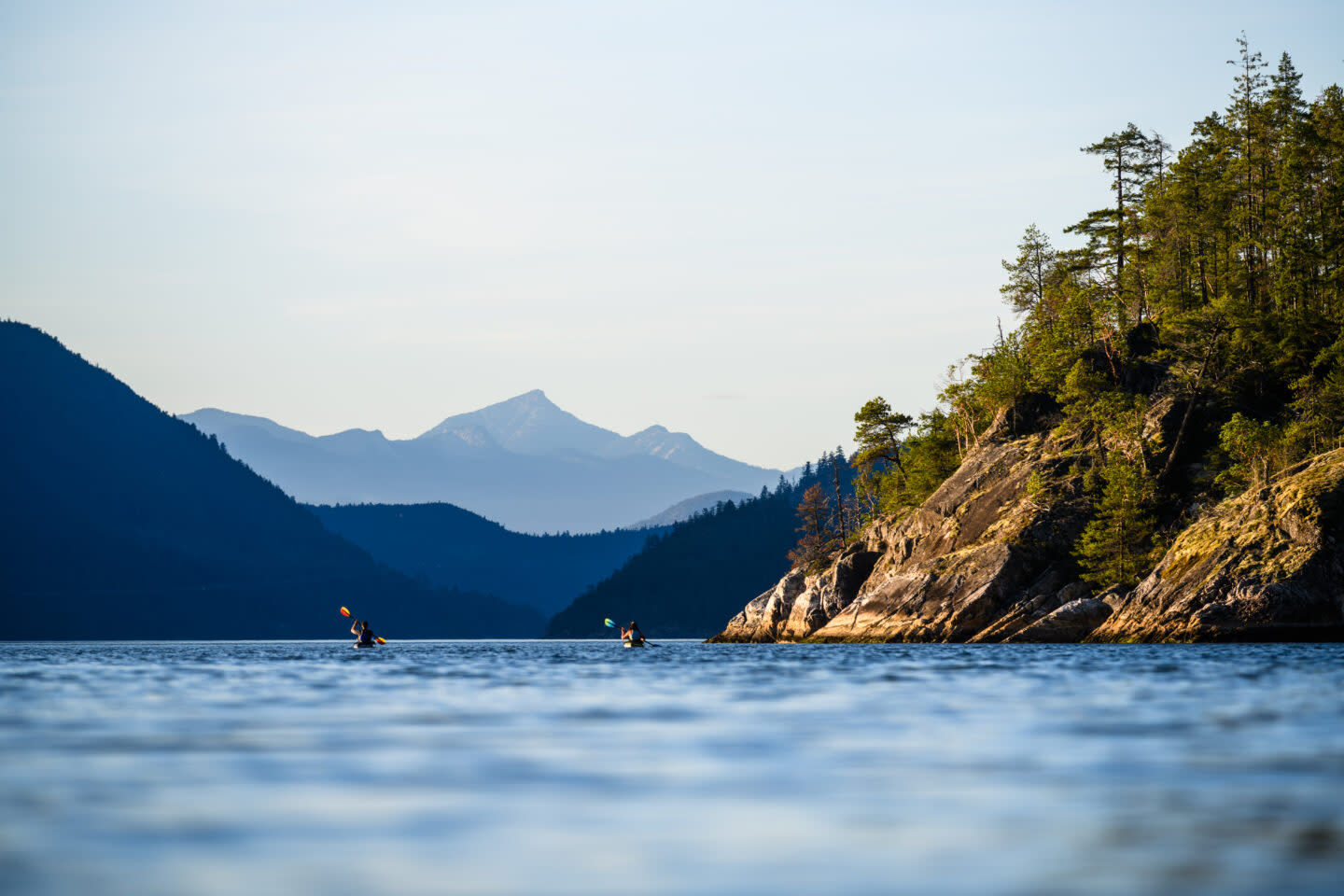 For the Whole Family 
Help the families in your life create new memories with games and gear from these Sunshine Coast stores. Toys and books can be found at Nevermore and Tailwind Books while a membership or gift certificate to the Nicholas Sonnntag Marine Education Centre is a perfect future rainy day activity. Gibsons Cinema and Raven's Cry Theatre are both independently operated, a rarity in cinemas these days. A gift certificate is a great way to support them and surprise the movie-goer in your life. Don't forget to swing by the Visitor Centres in Gibsons and Sechelt to shop a selection of merchandise. Grab t-shirts for the whole family and as a token of your time spent exploring our shores. 

For the Art Lover
The Sunshine Coast is home to many incredible artists, artisans and craft makers. What better to give the artist or art lover in your life than the gift of local art? You'll find a selection of works at the Coast Raven Design Studio, Gibsons Public Art Gallery, The Kube, Grove Front Gallery, and Harbour Gallery Sunshine Coast or you can window shop local art together on a future guided tour with Sunshine Coast Art Tours. Fibre Works Studio & Gallery near Pender Harbour has a beautiful selection of textile arts for those who knit and weave.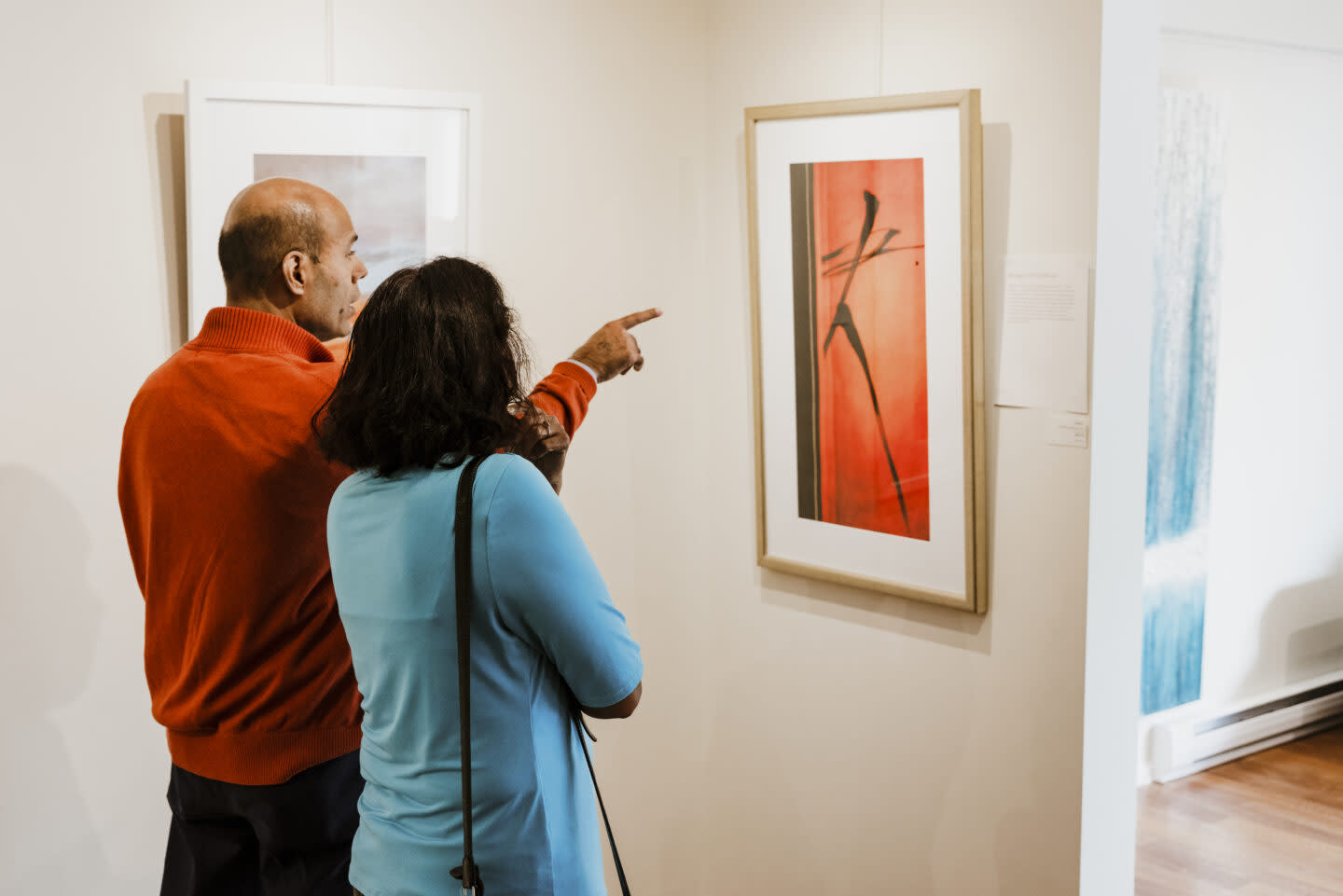 For the Last-Minute Gift Giver AND Philanthropist 
Who among us hasn't frantically searched for a last-minute gift? This year, instead of buying a generic store-bought whatever, purchase a charitable donation on behalf of someone you love. Local organizations doing good things include the Sunshine Coast Food Bank, the Ruby Lake Lagoon Society, Sunshine Coast Community Services, the Sunshine Coast Arts Council, and the Sunshine Coast Resource Centre, among many other wonderful ones.

Want More Options?
One-stop shops include local holiday markets. Swing by the Sechelt Farmers & Artisans Winter Market, the Gibsons Public Market Winter Fair, FibreWorks inaugural winter market featuring work from the fibre artists of the Southern Sunshine Coast or the Kube Studios' holiday craft fair. (Note: dates and times are subject to change; make sure to check in advance before you visit.) Find more holiday craft fairs and markets happening on the Southern Sunshine Coast.

Be sure to check with each business in advance for current hours of operation and gift buying options—many businesses also have delivery and curbside pickup options and safe measures for in-store shopping. Stay safe, and happy holidays!