I'll never forget my first ever trip to Powell River. It was early April of 2019, and my infatuation began before I ever set foot in Powell River proper. The ferry terminal at Earls Cove was nestled neatly into the wedge between the steep slopes that drop precipitously into the ocean, and the ferry ride itself weaved between Captain and Nelson islands, while offering up staggering views of mountains and sea in every direction.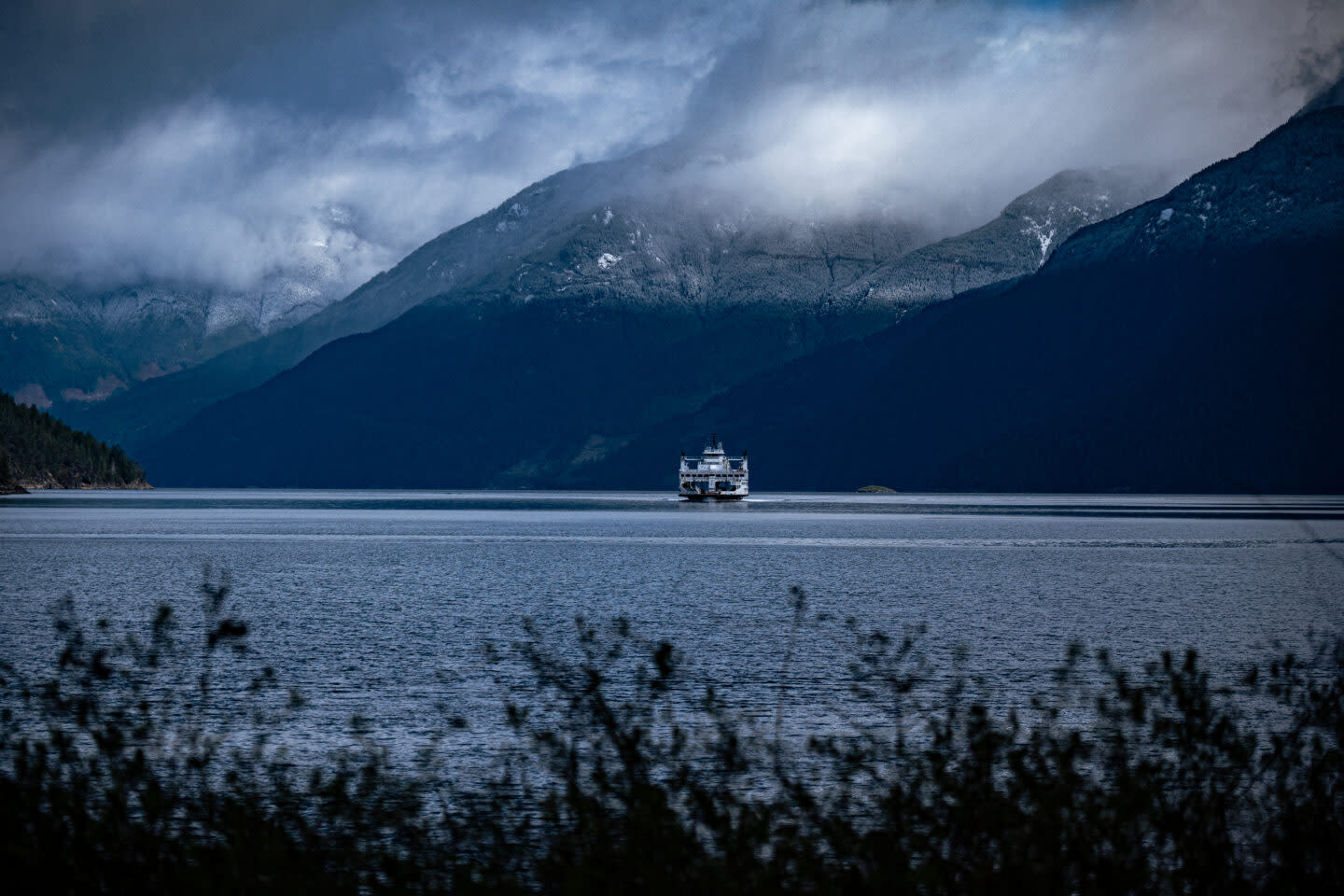 I was there to ride bikes and capture the magic of the trails and the community itself for a Pinkbike story centered on the Sunshine Coast. At the time, the southern half of the Sunshine Coast was more well-known among the all-mountain crowd, with a bevy of steep and loamy trails in places like Roberts Creek and Sechelt, as well as the mini freeride paradise of Coast Gravity Park. Despite the cachet the southern half carried with it, I left the Sunshine Coast after my week-long adventure desperate to explore more in Powell River. So much of it felt untapped, and the community itself was just so cohesive and inviting—something not lost on me since I'm very familiar with the "get off of my lawn" refrain from many who want to keep their little slice of heaven to themselves.
More recently, I had the good fortune to finally return to Powell River as COVID restrictions lifted. As I pulled into Earls Cove exactly 3 years after my first adventure, my mind raced with excitement over yet another adventure in this seemingly far-flung paradise of mountains, ocean, and amazing trails.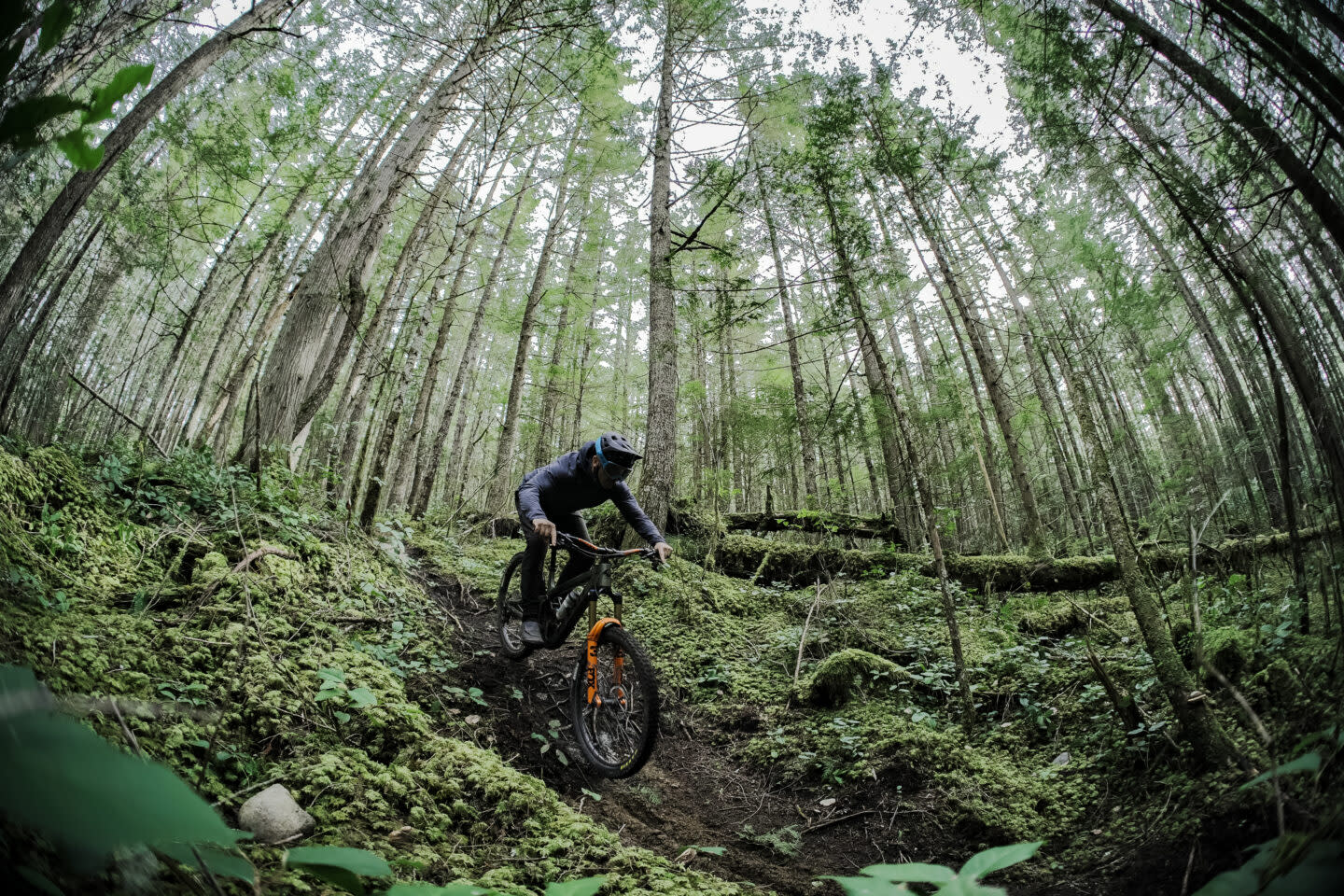 While I spend the majority of my days in Powell River mountain biking out on the venerable Mount Mahony, I am also quite fond of the town itself. For a community that requires multiple ferry rides to access, the food and drink options are much less rustic and far more modern and diverse than you might expect given the remote feel of the place. The same can be said about lodging options as well as shopping. I wanted to put together a short list of some of my favorite haunts in Powell River because I think exploring local businesses is a great way to round out a trip here, and hopefully my recommendations can function as a starting point for your own adventure.
 
Coffee
Base Camp Coffee is located right on Marine Avenue in downtown Powell River. It's actually a great stop for breakfast and lunch as well, but I pop my head into the shop almost every single day for an americano. They also have a location further up the road in Historic Townsite, which is basically "old town" Powell River. Either location will have your caffeine needs covered and then some.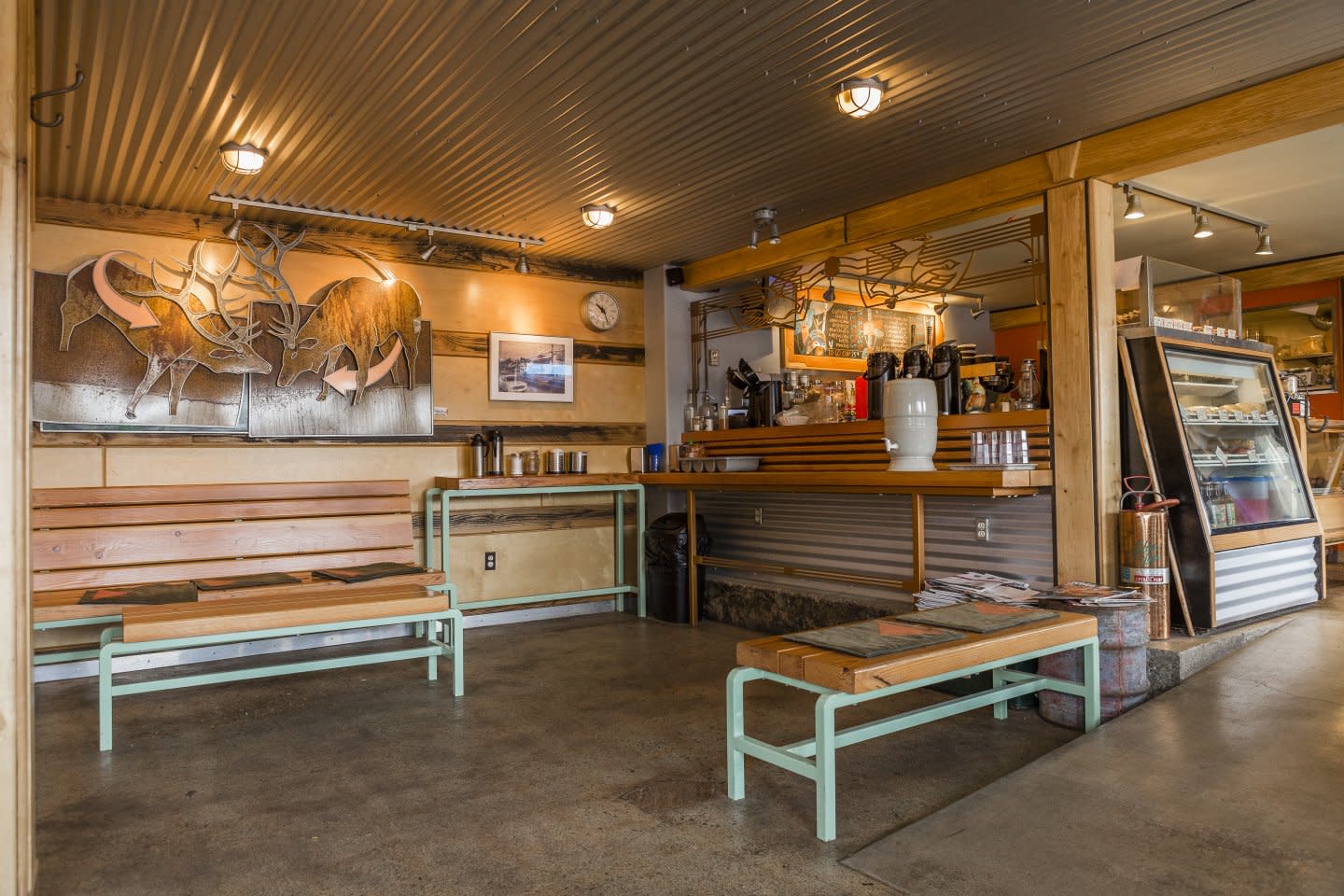 Breakfast
Edie Rae's Café is located on the first floor of the Old Courthouse Inn in Townsite. Their menu is surprisingly large, and they are all about serving great food while doing right by the planet. Their eggs are organic and cage-free, they compost, cold smoke their own salmon, and use local ingredients for the majority of their menu.
 
Lunch
32 Lakes Café and Bakery has delicious coffee and baked goods, but it's their unbelievable assortment of sandwiches built on their homemade sourdough bread that sets this place apart. Quite honestly, you'll want to load up on lunch and snacks for the day every single time you pop your head in, so be prepared to pace yourself.
 
Dinner
I think that suggesting only one place for dinner here would be a mistake, as there are dozens of worthwhile considerations, so I'll give you three of my favorites.
Genki Japanese Cuisine has a large menu so full of amazing flavors that I had a hard time wanting to eat anywhere else. Early spring on Mount Mahony can make for a decidedly damp and chilly affair, and their amazing Korean BBQ chicken paired with miso soup will absolutely warm your soul. Their sushi is top-notch as well.
Located on Marine Ave with stunning views of the ocean opposite the street, Coastal Cookery is a no-brainer when visiting Powell River. A really good burger is the key to my heart, and they've got that covered, plus their beverage selection is stellar. A post-ride burger and drink paired with one of the prettiest sunsets you'll ever see is a helluva way to call it a day.
The only thing that competes with a good burger, in my opinion, is a great taco, and Costa del Sol has plenty of those. Occupying what was originally a police station built in the early 20th century, this Latin eatery features bright, traditional Mexican masonry and utilizes locally sourced ingredients for much of their menu.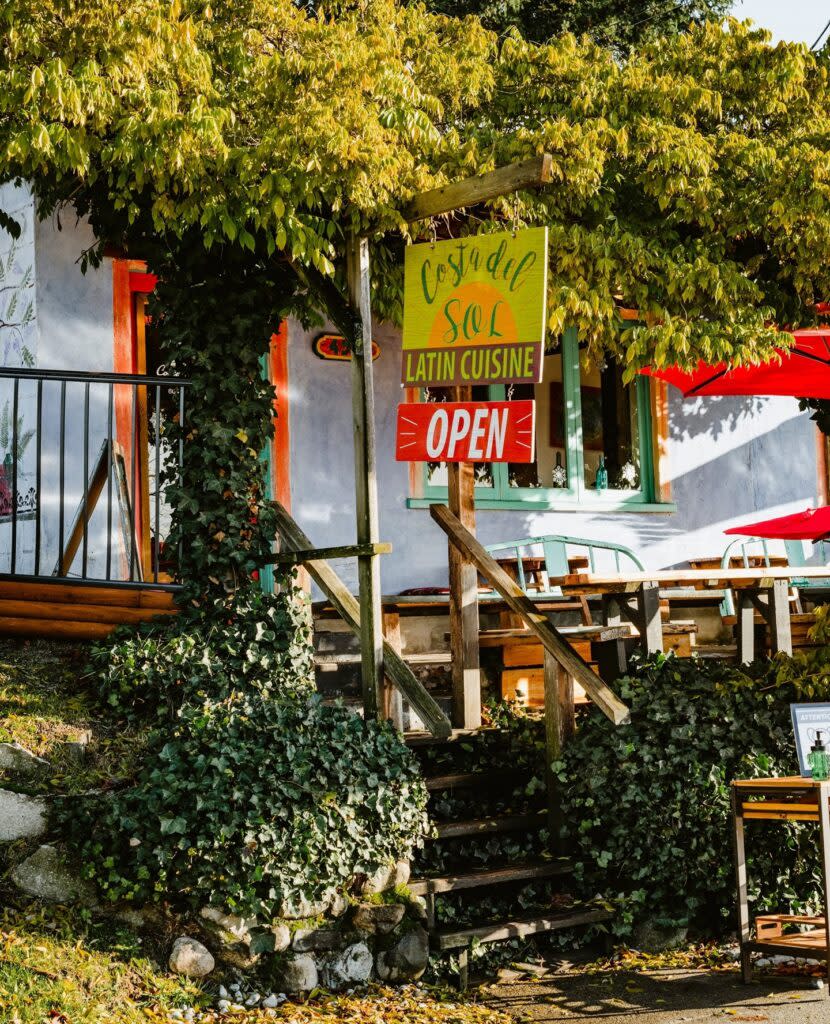 Stay
Camping is definitely a popular and recommended option when staying in Powell River, but if you're looking for creature comforts, reliable WiFi, and a comfortable bed, I'd suggest the Beach Gardens Resort & Marina. It's located right on Malaspina Straight, just a few miles south of "downtown" Powell River, and offers up spacious rooms at a very affordable price. I stayed here during my most recent visit to Powell River, and woke up at dawn every morning and enjoyed my first cup of coffee each day from my balcony, watching bald eagles soar above the marina while seals swam in circles below.
 
Bike Shop
TAWS Bike Garage is located right on Marine Avenue, and is home to arguably the best bike mechanics in all of BC. In addition to being able to get you rolling, TAWS has an incredibly knowledgeable staff who can help point you in the right direction when it comes to trails, and they're deeply entrenched in the advocacy and community side of biking in Powell River as well.
 
Shopping
West Coast Thick is a boutique owned by a local entrepreneur that sells a line of outdoor gear centered around local backcountry themes. They carry clothing for everyone in the family, as well as bike jerseys and jewelry.
 
Click here to learn more about visiting Powell River.