The Willingdon Beach Trail is by far one of the most relaxed walking paths in Powell River. It's a lush green forested area with floral overhang along most all of the way. Another neat thing about this trail is the diverse plant life that exists along it. Challenge yourself to identify the different species of trees including Broadleaf Maple, Red Alder, Douglas Fir, Grand Fir, or Western Red Cedar. The trail is approximately 1.2 km one way (20 minutes walking) and very easy due to being relatively flat and wide. You're almost guaranteed to see many of the locals using this trail because of how easy it is and the sheer beauty; not to mention all the history along this route.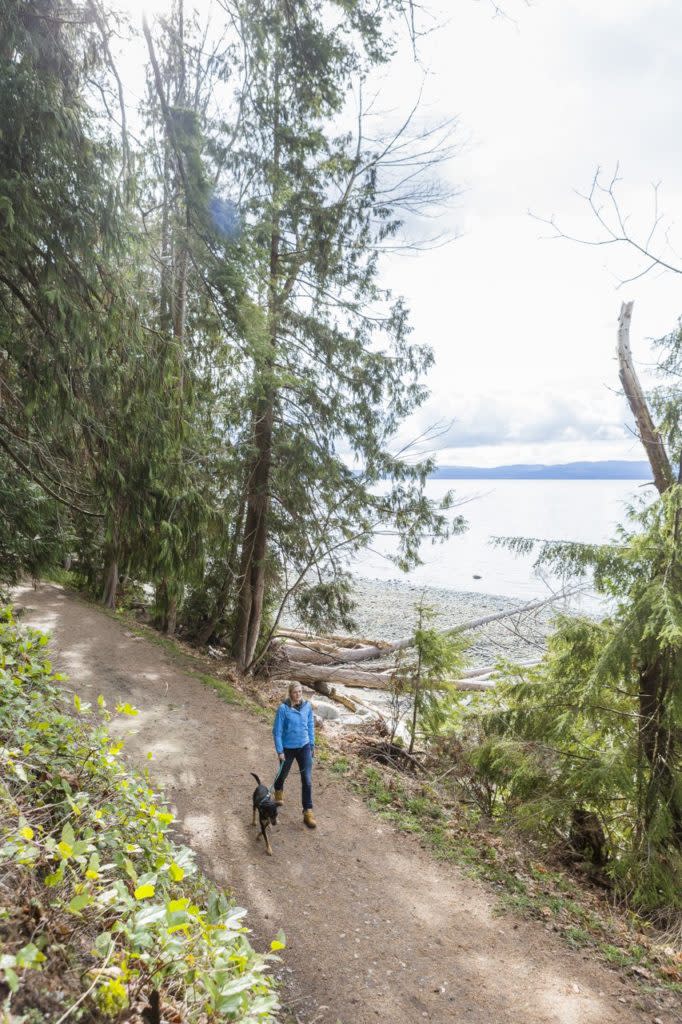 Many historical artifacts exist on the trail today from way back when Powell River was a booming logging town. There's everything from the old Steam Donkey to the Sidewinder, and plenty of other interesting logging machines. Much like the Sea-Walk, the Willingdon Beach Trail is a great place to go for a leisurely stroll with a friend and socialize a bit. Before you walk across the Second Beach Trestle around the halfway point on the walk, be sure to look underneath.  t's built in a style reminiscent of what the trail used to be...a railroad. Trains used to run along here carrying logs all the way to the mill to be processed for the old Powell River Company.
Directions to Trailhead:
From the Powell River Visitor Info Centre, head north on Joyce Avenue toward Alberni Street. Turn left onto Alberni Street and take a slight right onto Marine Ave. Park your vehicle and head to the northern-most end of the campsite.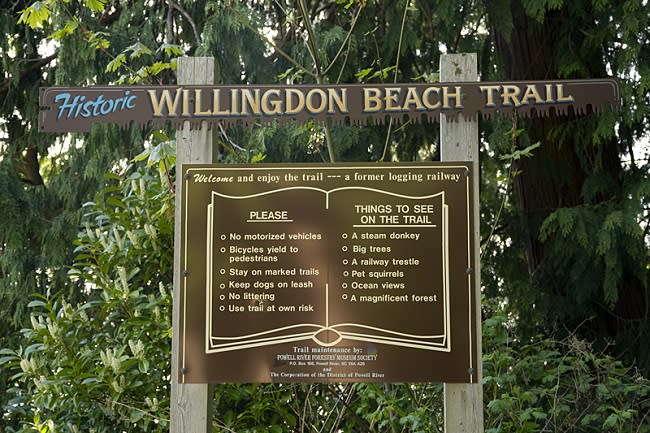 The trails of the Sunshine Coast offer a wide array of experiences for travellers of all levels and walks of life. Ranging in length, difficulty, and experience, the trails on the Sunshine Coast are the epitome of the pristine beauty and epic landscapes of British Columbia.
Join the adventure and share your photos with us on Facebook, Instagram, Twitter, or YouTube using #sunshinecoastbc. Head here for more information on hiking routes on the Sunshine Coast.