Try your hand at a paddling route as one of our featured trails. Pender Harbour is an ideal location for kayaking on the Sunshine Coast for a number of reasons. It is hard to find an area as good as Pender Harbour for protected areas of water for paddling. This means that on days when the wind is howling in the Strait of Georgia, the water is often calmer in the various bays of Pender Harbour.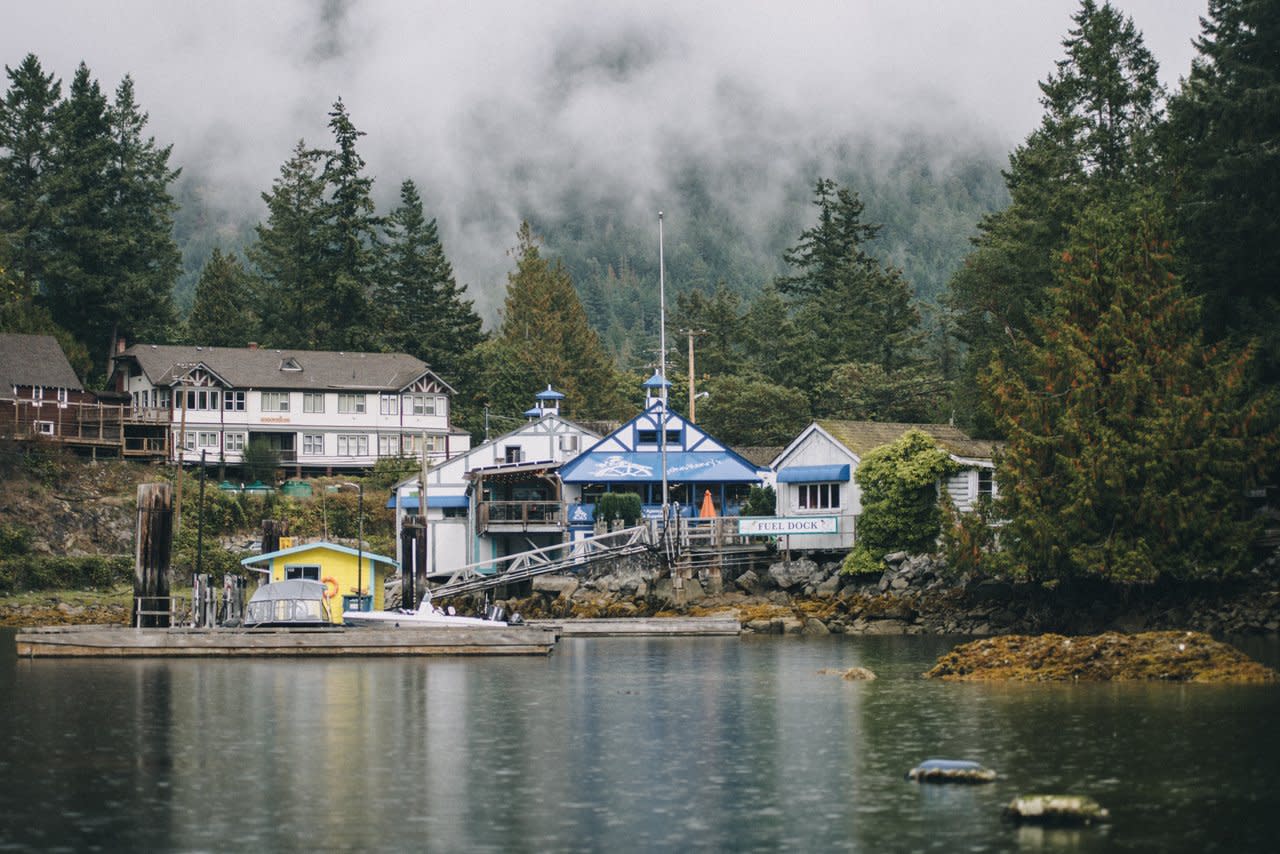 Pender Harbour is actually comprised of a number of unique areas and is best explored by boat. It is often faster to move from one area to another by water than it is by land. Kayaking in Pender Harbour can be done easily with your own kayak or by renting. For rentals, you can contact Alpha Adventures to use their location in Garden Bay. If you have your own boat- launch from the Government Dock and boat ramp in Madeira Park. An excellent day trip involves kayaking around some of the islands within Pender Harbour. As you paddle, be aware of your surroundings so you can return with ease. With so many bays and harbours it can all begin to look alike. Mt. Daniel makes a good prominent landmark that can be seen from the water.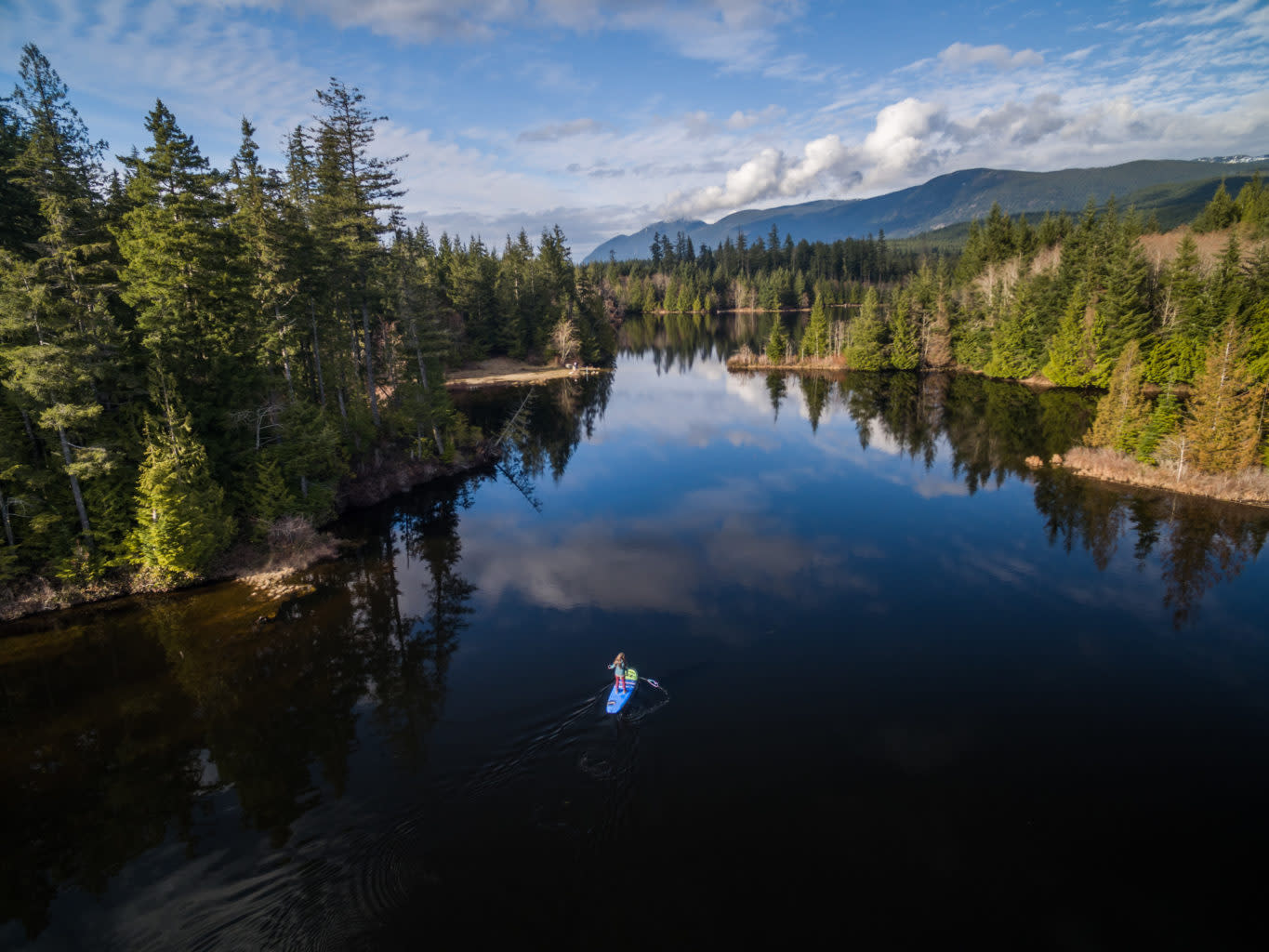 A paddle around the smaller islands like Calder and Dusenbury Islands is a great way to get a feel for the area. Then venture out to the Skardon Islands for a bit more exploration. To explore even more, check out William and Charles islands at the entrance to Pender Harbour. If you time your travel with high tide, you can paddle under the Francis Peninsula Road bridge through the small passage that separates Francis Peninsula through to Bargain Harbour. Be aware of winds and tides, and novice paddlers should not paddle too far out into the Strait of Georgia.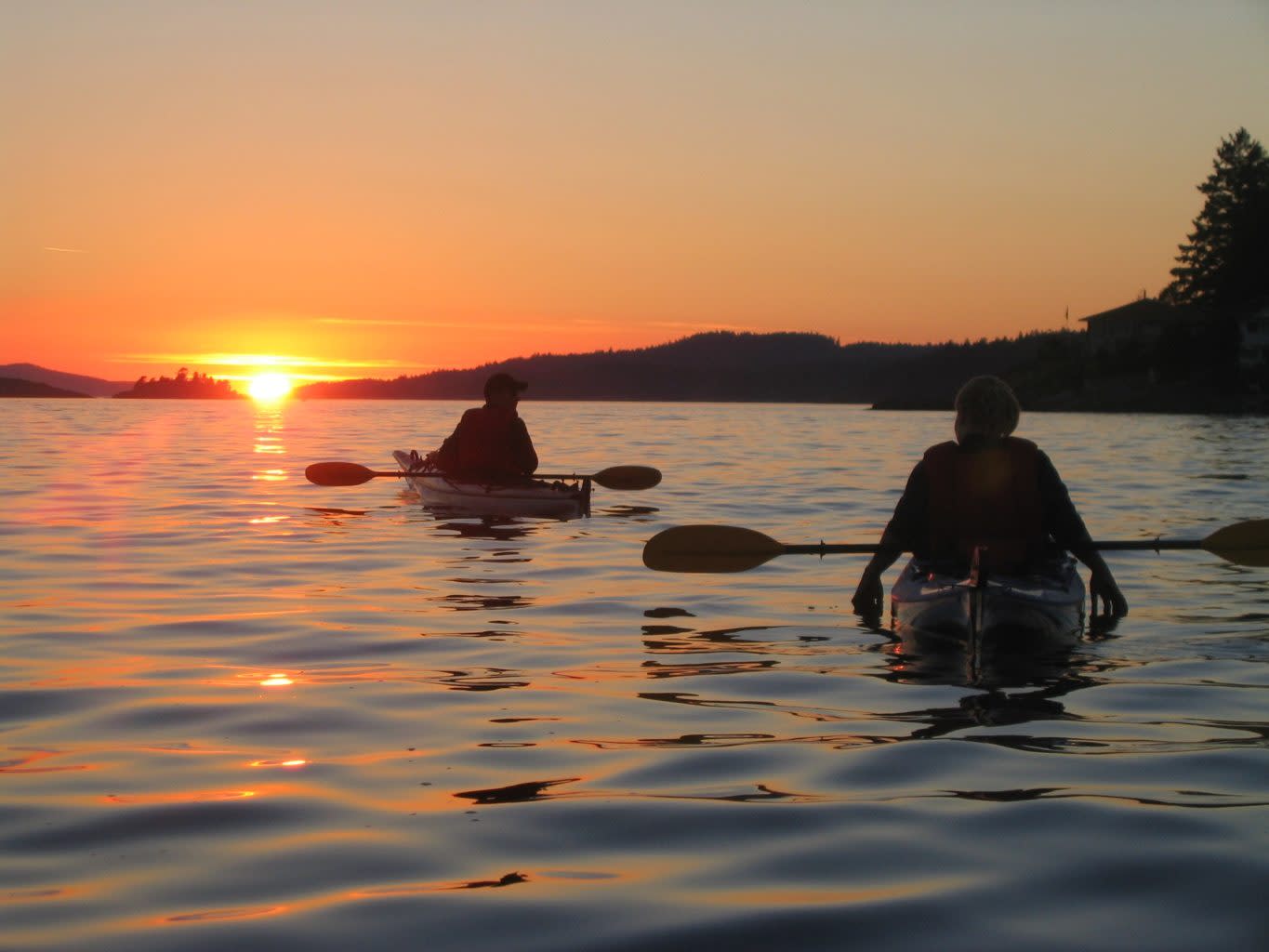 You'll likely see some harbour seals and some interesting inter-tidal life on your voyage, so keep your eyes peeled. For a break, visit the deck at the Garden Bay Pub and Restaurant. Top the day off with a quick dip in Garden Bay lake after sea kayaking. This is a refreshing and easily accessible lake right beside Garden Bay Road.
The trails of the Sunshine Coast offer a wide array of experiences for travellers of all levels and walks of life. Ranging in length, difficulty, and experience, the trails on the Sunshine Coast are the epitome of the pristine beauty and epic landscapes of British Columbia.
Join the adventure and share your photos with us on Facebook, Instagram, Twitter, or YouTube using #sunshinecoastbc. Head here for more information on hiking routes on the Sunshine Coast.
Thanks to Alpha Adventures for providing this blog post. They are a year around outdoor adventure store that offers tours, lessons, and rentals for paddle sports like kayaking, stand-up paddleboarding, and canoeing.  They have a full service store on the south side of Sechelt as well as a summer spot on the dock just below the Garden Bay Pub in Pender Harbour for rentals and tours.