Length & Difficulty: 1 km | 20 minutes | Easy
This is a very popular walk due to its location and low difficulty level. As soon as you pull up to the small parking lot that sits just before the mouth of the trail, you should already be seeing locals and tourists alike. All along this 1 km (about 20 minutes) route that is beautiful in its simplicity you have a great close-up view of the Strait of Georgia, especially at high tide. You can also see three of Powell River's closest islands: Texada, Harwood, and Savary.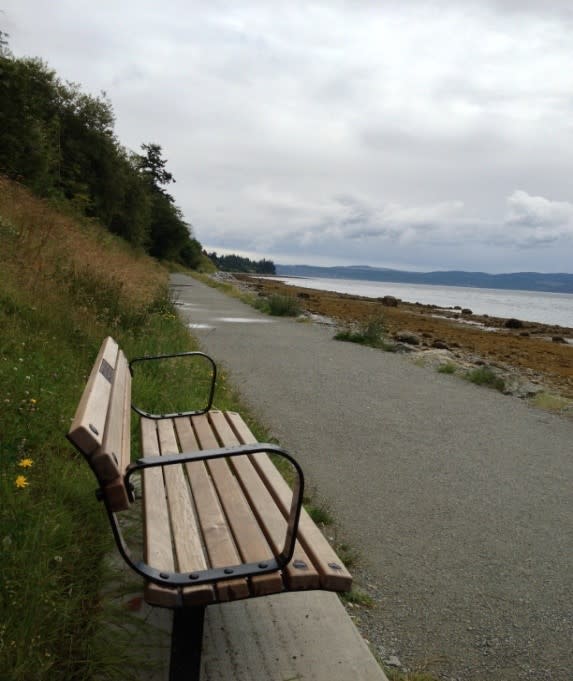 Make sure you bring a friend because this trail is ideal for socializing while going on this relaxing little stroll on a nice sunny day. Or, if you feel like going for a wee little jog, the Seawalk is also a fantastic place to get your daily exercise.
Where the paved path comes to a stop is largely considered "the end" of the Seawalk. However, if you have some time to kill or you just can't get enough of the waterfront here, you can continue on the path less trod. There is a small dirt trail that continues on past the Seawalk that eventually leads to open beach down on the shoreline.
Directions from the Powell River Visitor's Centre:

Head south on Joyce Avenue toward Egmont Street
Turn right onto Egmont Street
Take the 1st left onto Michigan Avenue
Michigan Avenue turns right and becomes Fairmont Street
Turn left onto Marine Avenue
Take the 1st right after turning off of Fairmont Street
The trails of the Sunshine Coast offer a wide array of experiences for travellers of all levels and walks of life. Ranging in length, difficulty, and experience, the trails on the Sunshine Coast are the epitome of the pristine beauty and epic landscapes of British Columbia.
Join the adventure and share your photos with us on Facebook, Instagram, Twitter, or YouTube using #sunshinecoastbc. Head here for more information on hiking routes on the Sunshine Coast.