---
If you live on the Sunshine Coast, we encourage you to explore your community safely and responsibly. For our future visitors and travellers, we look forward to welcoming you back to the Sunshine Coast when the time is right. More information and future travel inspiration here.
---
Are you day dreaming about your favourite memories from past trips? We are, too. We asked our local outdoor operators to share with us their favourite memories from past trips.
---
Alpha Adventures
Jamie, owner and operator at Alpha Adventures in Wilson Creek, shared with us his favourite memory from last year.
"One of our favourite locations to offer guided tours and lessons is Sechelt Inlet. This area offers such an array of paddling locations, from sheltered bays to longer open stretches of coastline. In October of 2019, we had a great group join us for some exploration by kayak. We loved showing and sharing information on the variety of flora and fauna with these guests. They enjoyed the different types of kelp, seaweed, sea stars, and of course a variety of birds and marine mammals. A curious harbour seal joined the tour, and we named him "Jeffery."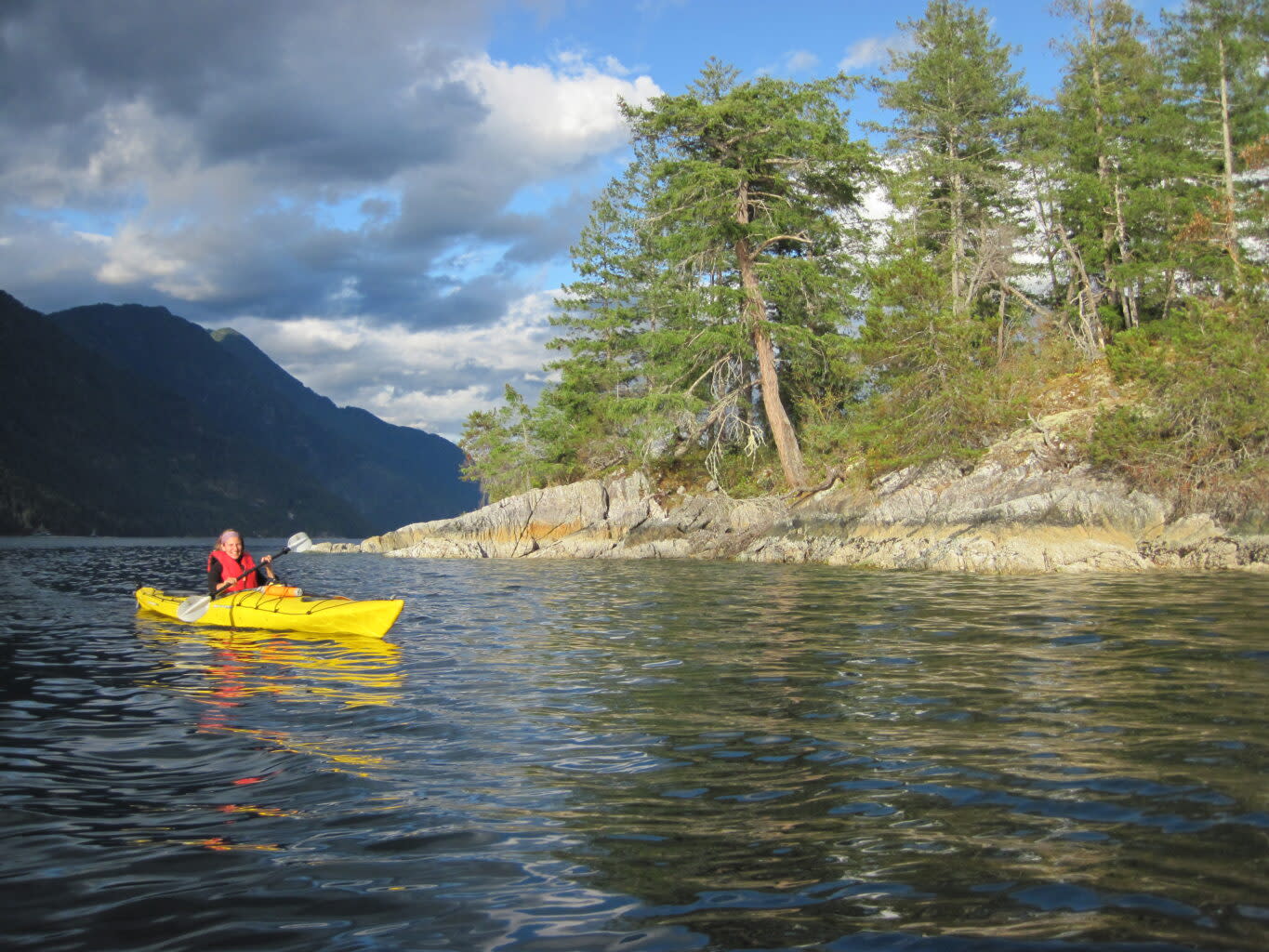 Alpha Adventures is currently offering kayak and paddleboard rentals from their shop in Wilson Creek.
---
Sunshine Coast Tours
Bryce, owner and operator of Sunshine Coast Tours, remembers his favourite moments from the many days, and many seasons, he has spent guiding tours up Princess Louisa Inlet.
"I'm confident when I say I've journeyed through Jervis Inlet to Princess Louisa Inlet over 2,500 times. It's hard to pick one favourite day as each one is special for its own reason. The seasons are what make each trip unique. winter brings a calm to the inlet and the water is like a mirror. It's also a great time time of year to see birds. Fall brings soft light and the migration of marine mammals who are feeding along their journey. The panoramic views of spring are heightened with the contrast of snow-capped mountains. And who can complain about a nice summer day? The long days mean afternoon departures and returns at twilight."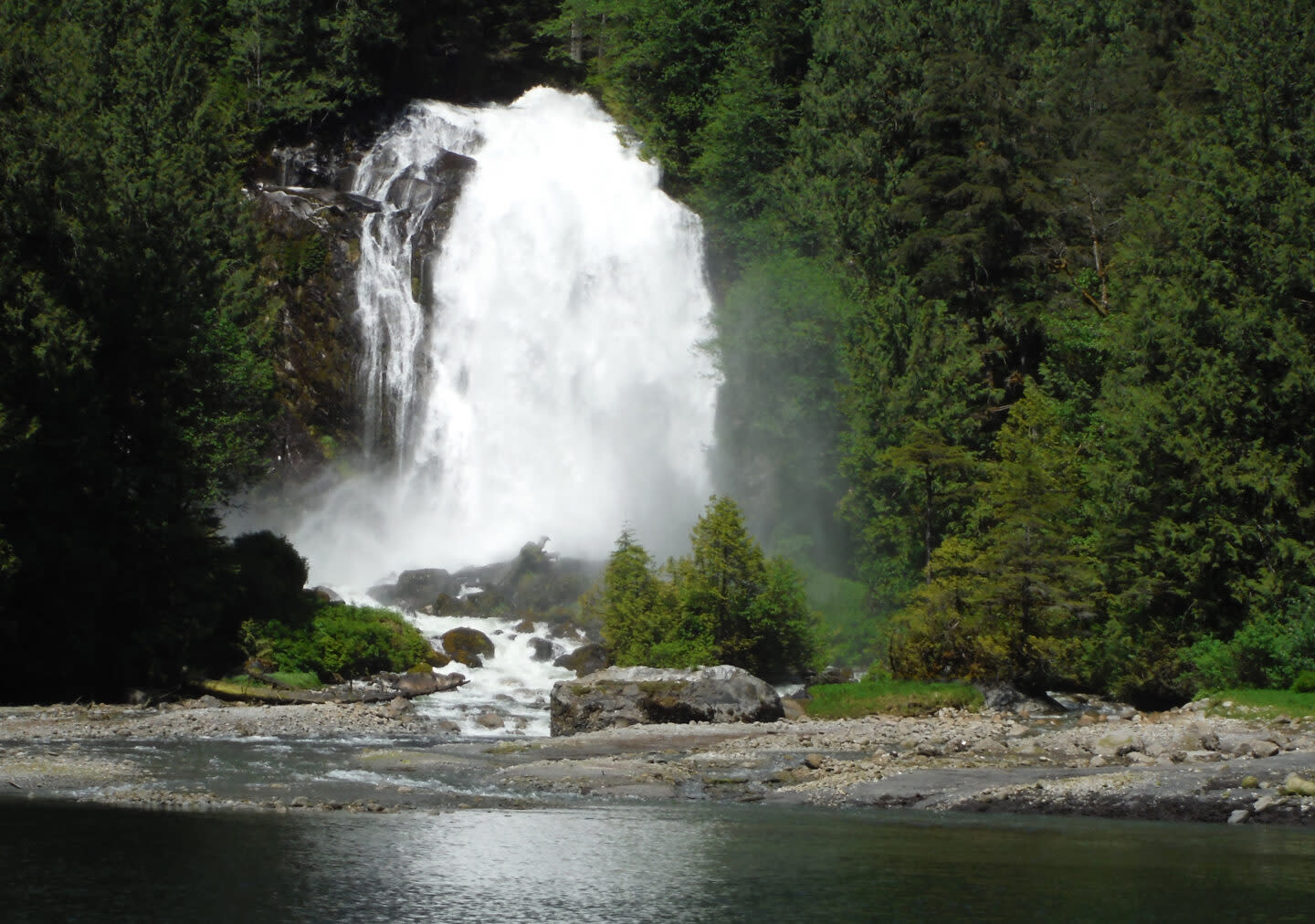 ---
Footprint Kayak & Hike Explorations
For local kayak operator, John, his favourite memory involved some very special visitors while guiding a trip with Footprint Kayak & Hike Explorations.
⁠
"The tour started as mostly usual. One of our guests was on a solo-cycling tour and it was her 50th birthday that day. To celebrate, we brought some extra yummy baked goods from Nancy's Bakery [in Lund]. ⁠We hopped in our kayaks and headed towards Desolation Sound Marine Park. Pretty quickly, I spotted a faint mist from the corner of my eye, hoping that it was what I thought that it could be...⁠and it was! The T90 orca pod was visiting Okeover Inlet. ⁠ We were the only ones on the water that morning and were able to observe them for quite awhile from a safe distance. ⁠At one point it seemed like they were training some of the younger family members how to hunt for other marine mammals—they even used a buoy as a prop.⁠ We didn't make it into Desolation Sound that day so we had lunch on Edith Island. On our way back we saw them heading into Malaspina Inlet, one final blow and they were gone."⁠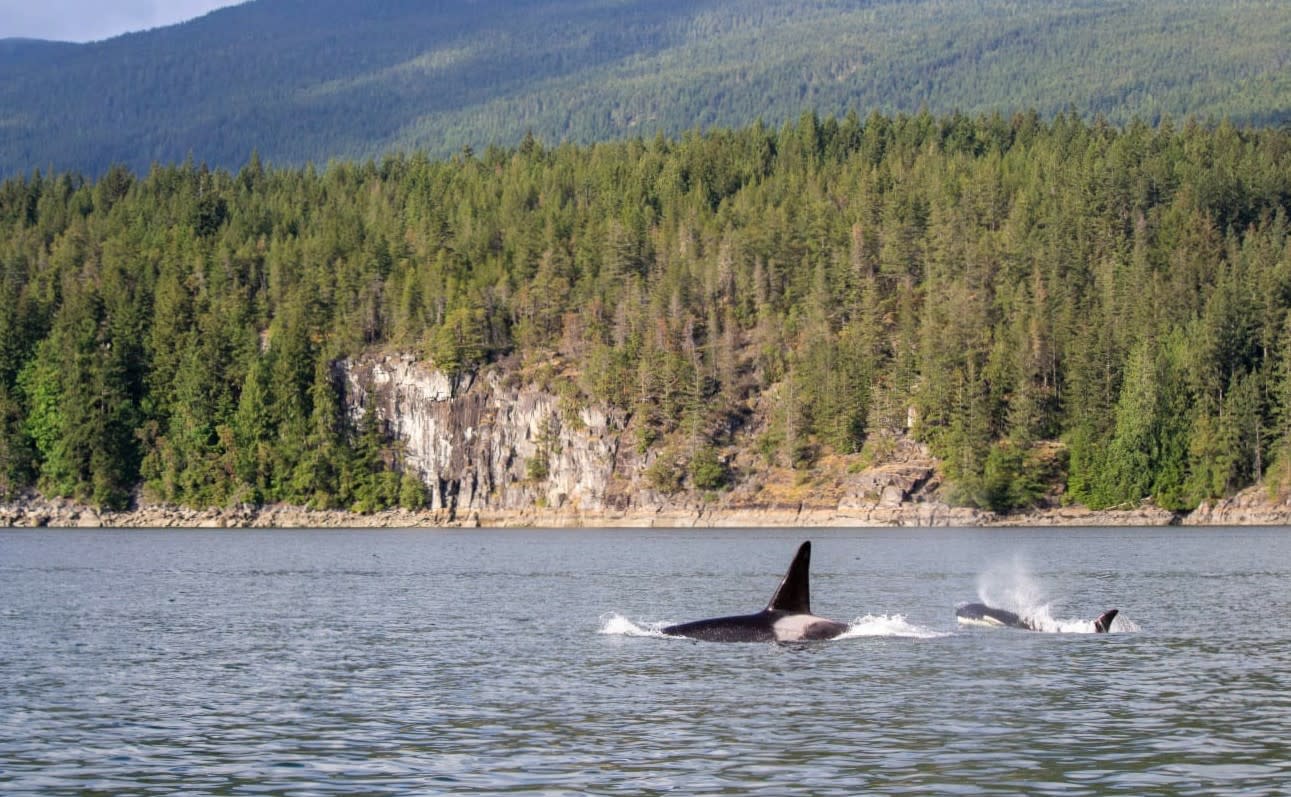 Footprint Kayak & Hike Explorations is currently offering guided experiences, with enhanced safety protocols, to single family and social units.
Pedals & Paddles
Local kayak operator, Pedals & Paddles, reflects on the last 29 years of taking families, tourists, locals, and school groups out on the water.
We opened in 1991, operating out of Tillicum Bay Marina, and started out with a small fleet of boats. Since we have flourished into a successful family business with over 60 kayaks, canoes, and paddleboards. Pedals & Paddles is now located in Tuwanek, at the end of the road, the gateway to Sechelt Inlet and 9 boat access marine parks and their guides enjoy touring guests around the spectacular scenery and wildlife viewing.
With new safety protocols and procedures in place, Pedals & Paddles is open and accepting reservations.
Metta Eco-Experiences
Owner, Greg, of Metta Eco-Experiences remembers his experience guiding a bioluminessence trip near Egmont.
"The evening tour started during the transition of day to night. The sunlight was fading and silhouetting the Coast Mountain Range as bats swirled above while heron headed to their roosting spots. The moon added its presence to the stillness as our kayaks glided through the glassy water. We found some overhanging cedars, providing a dark screen on the water and a way to bring forth the magic of the natural wonder of bioluminescence. The ocean sparkled and mirrored the stars above as the bioluminescence intensified. Soon the ocean floor was alive below us and around us. A river of light created by schools of large salmon emerged from the darkness."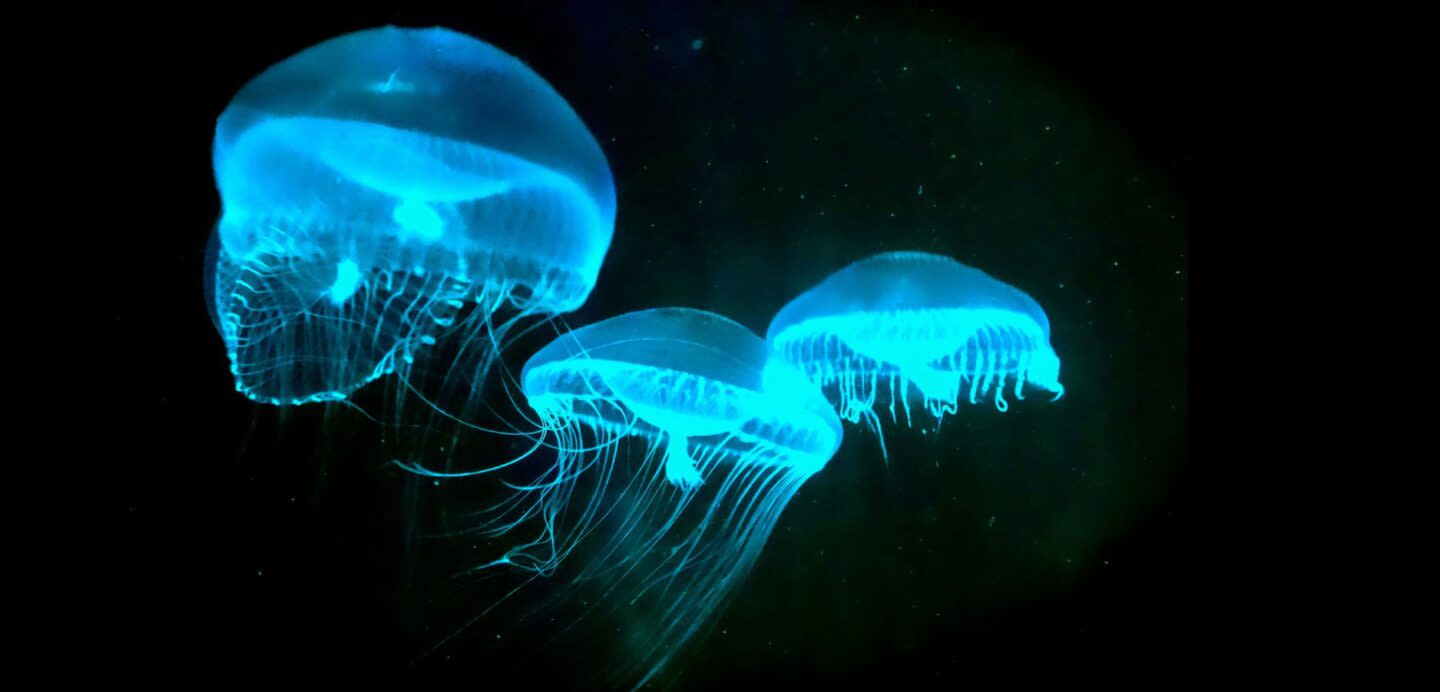 Learn more about Metta Eco-Experiences.
---
Learn more about outdoor activities and operators on the Sunshine Coast.
If you live on the Sunshine Coast, get out, explore, and support the local businesses in your community.