Regan Hately is on a mission to take some seriously awe inspiring photos of the Sunshine Coast. Regan specializes in drone photography, capturing incredible photos from a perspective we rarely get to see—from above.
Through Regan's Instagram page @reganthedragon, he has created a narrative focusing on the sprawling, sometimes haunting, beauty of the incredible landscapes of the Sunshine Coast. I had the opportunity to sit down with Regan to ask about his photography and love of the Sunshine Coast.
 
Cooper: How long have you been doing drone photography and how did you get started?
Hately: I've been flying drones for the last 4 years or so. I had a subscription to Popular Science magazine and they were constantly publishing articles about drones and the future of the industry. I must have talked about them a lot because my mom bought me a tiny quadcopter for Christmas and some simulator software so I spent hundreds of hours in the simulator and the backyard practicing until I was pretty confident taking off, landing, and doing aerial acrobatics. My cousin—who was working in the film industry—gave me a more serious camera drone with a GoPro attached that could stream video back to a screen so I could see what I was shooting, but I had no control over the camera shutter or settings while flying. I'd basically press record on the camera and send the drone up and film the entire flight. From there, I started making videos for fun and pulling still photos from the footage.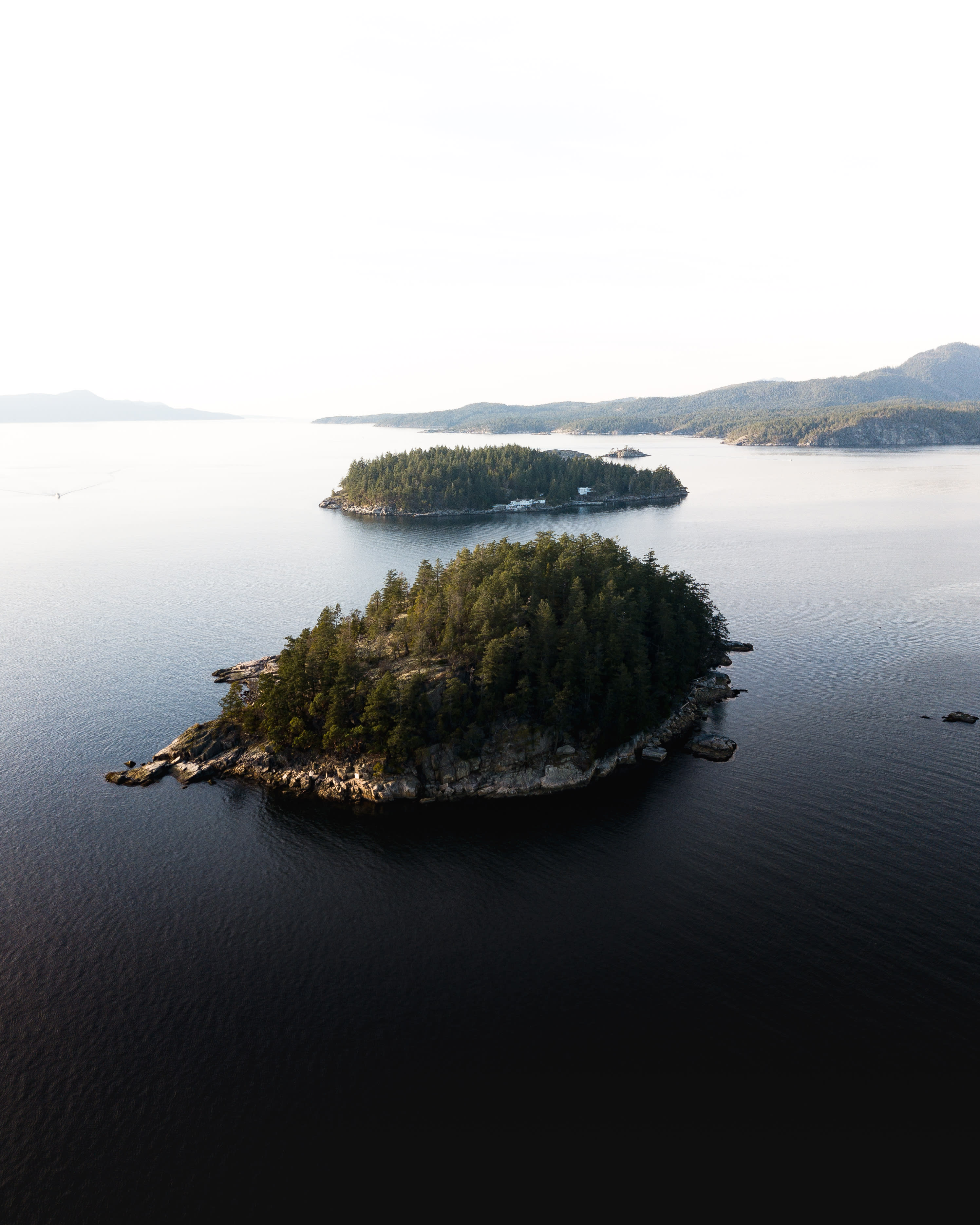 Cooper: What makes the Sunshine Coast so uniquely excellent for drone photography?
Hately: The Sunshine Coast is a great place for photography in general, but getting up in the air really lets you see the diversity of the landscape and the seasons. The winding coastline, inlets, peninsulas, lakes, islands, cliffs, waterfalls, mountains and forests all come together in a spectacular way, which is sometimes difficult to fully appreciate from the ground. To top it all off, the scenery is changing all the time with the varied weather and distinct seasons, so there's always something new to photograph.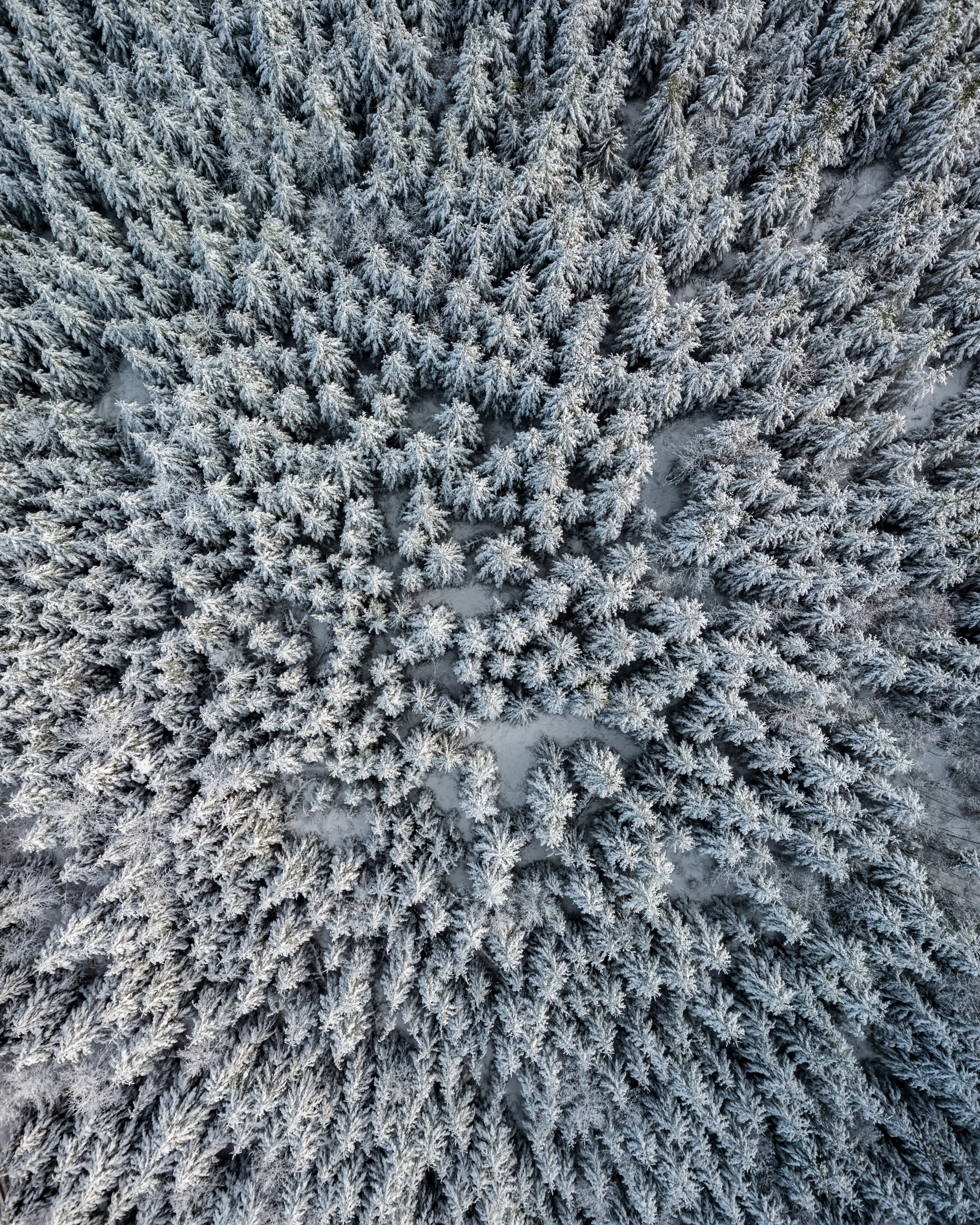 Cooper: Do you have a favourite place on the coast to take photos?
Hately: I enjoy shooting near Pender Harbour and the surrounding areas. It's close to home so it's very accessible for me, and I love to shoot coastline and bodies of water, which Pender has in abundance. Even though the coast isn't a particularly huge region, I've really only explored a tiny portion of it, and I look forward to getting into the backcountry more and going to spots further from home like around Gibsons and Powell River. I also really enjoy bringing the drone on my paddleboard or in my backpack to get to more remote wilderness areas.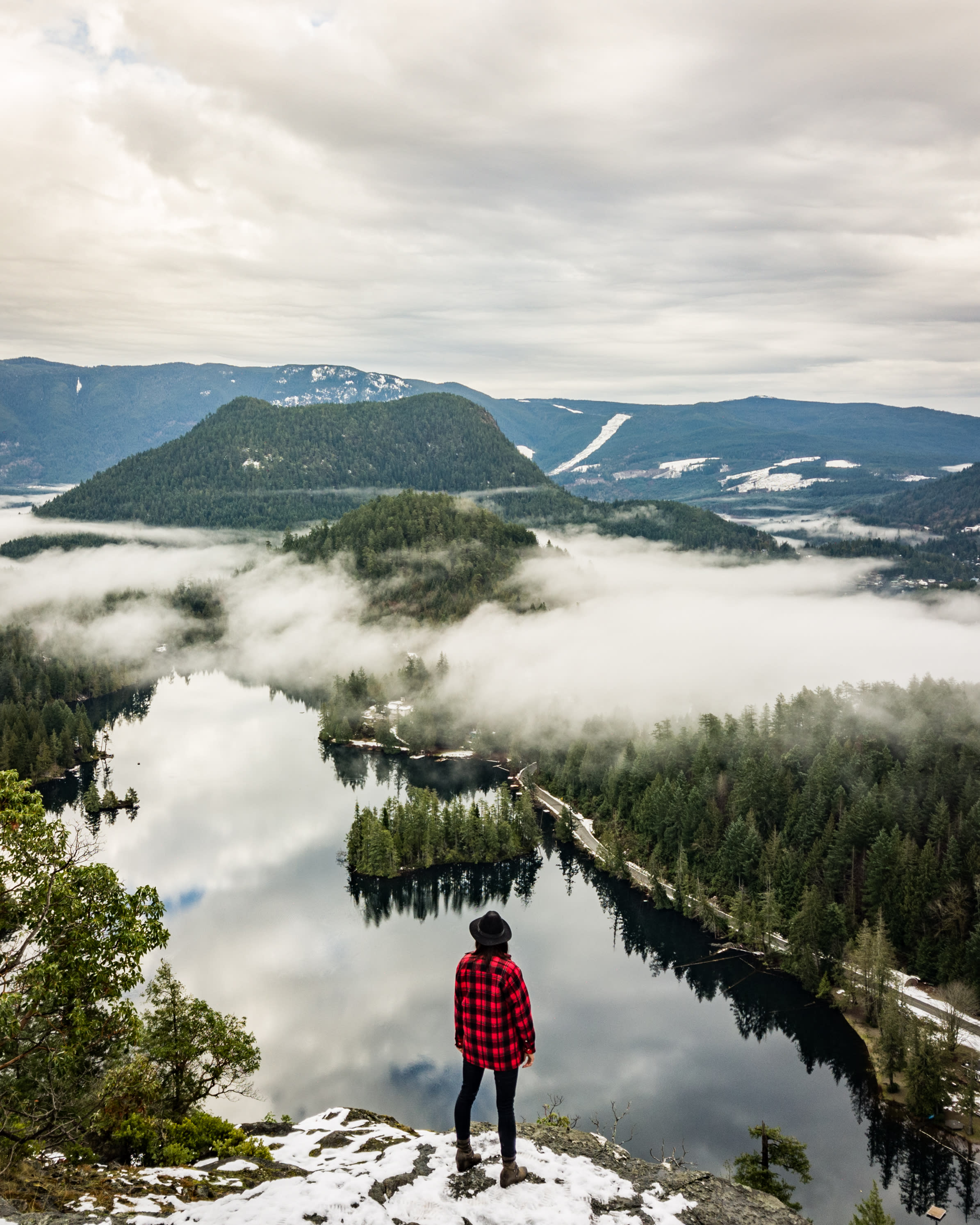 Cooper: How long have you been living on the coast and what drew you to the area?
Hately: I was born and raised on the Coast, so I've always felt a strong connection with the area. It's my home. I grew up catching rock cod and salmon, looking for sculpins and crabs in tidal pools, crawling through limestone caves, and building forts in the woods. As an adult, flying drones has rekindled my love for exploration and I've discovered some awesome places in my backyard that I would have never thought to go or just took for granted. I absolutely love the natural environment here and feel really privileged to be able to share a small part of that through my photography.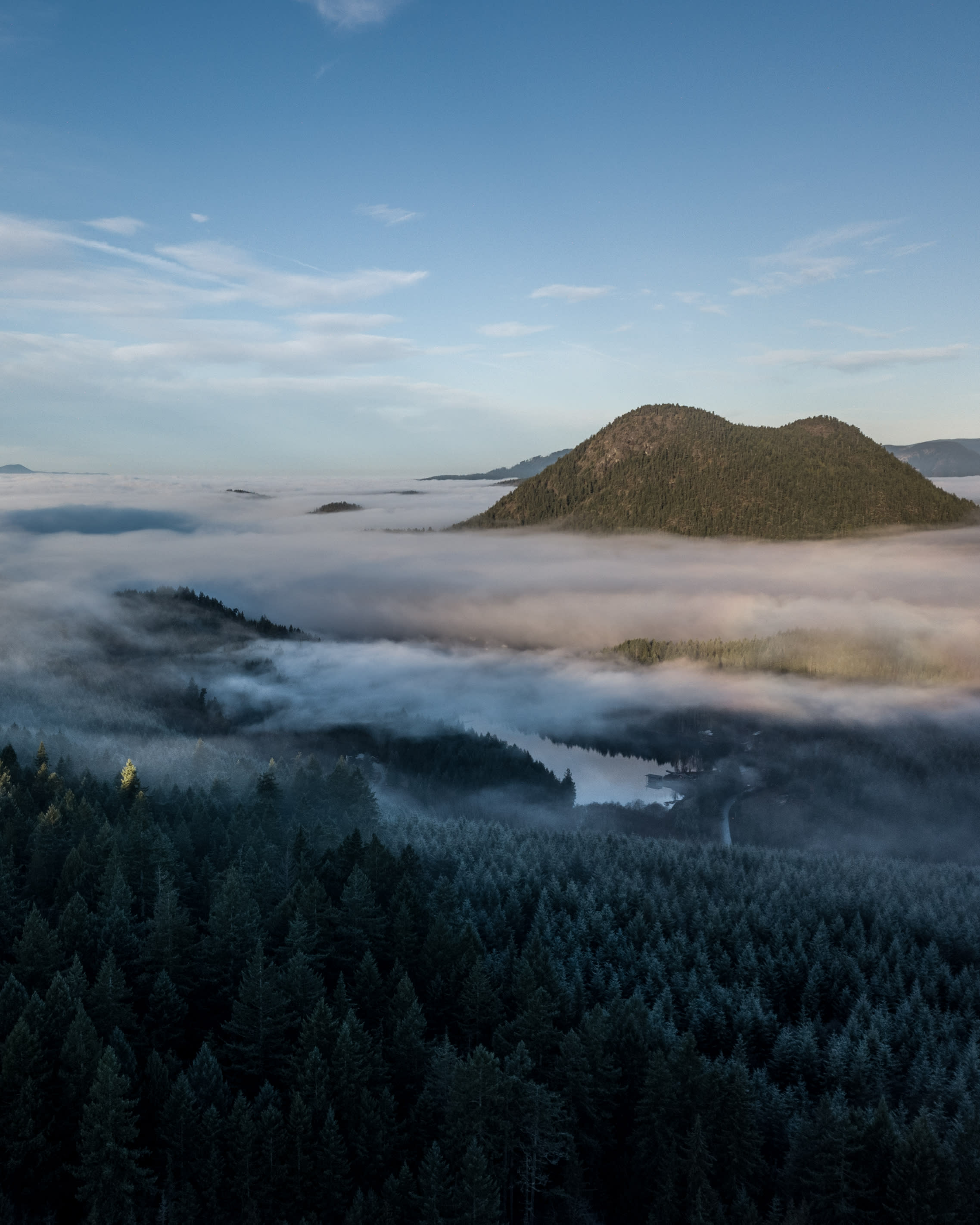 Cooper: What do you think it is about aerial photography that has made it so popular in recent years?
Hately: Aerial photography has always been cool, but it used to be prohibitively expensive or overly specialized for the average person. You either had to get a photographer up in a plane or helicopter, or use a massive, primitive, and expensive drone that required a lot of special skills to operate. Drone technology has come so far in recent years that we now have incredible stabilization, high-capacity batteries, and miniature cameras and sensors that not only make drones safer and easier to fly, but also provide high-quality images at low cost.  For these reasons, drones are nearly ubiquitous now, so it makes sense that we're seeing a surge in the popularity of aerial photography.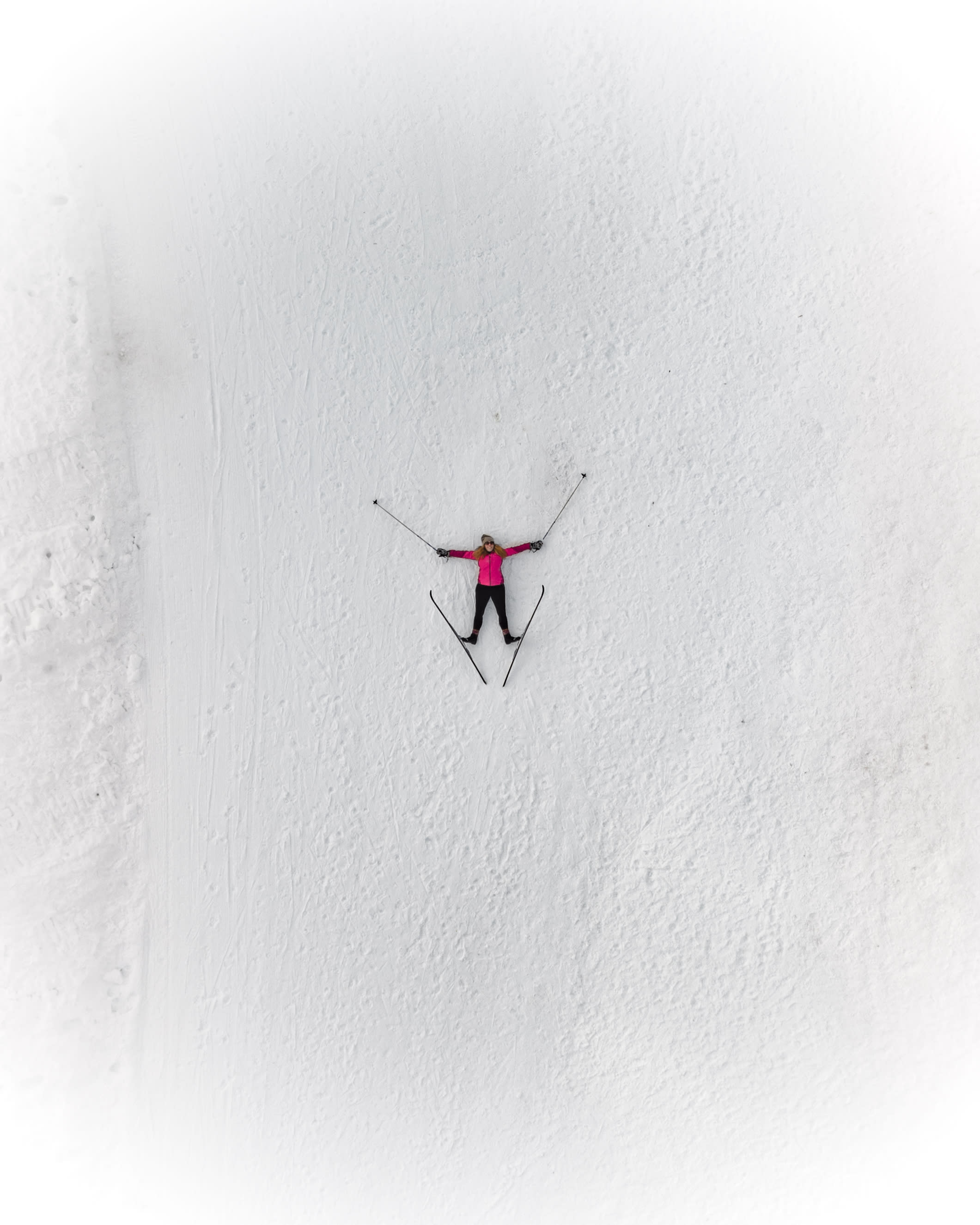 Cooper: Do you have a favourite photo you've taken? What makes it your favourite?
Hately: They say you're your own worst critic, and for me that's definitely true. I look at what other photographers are doing sometimes and wonder if my work will ever measure up. That said, I occasionally make something that I really love. Right now one of my favourites is of a small rowboat half-buried under logs. It was after a large winter storm that had blown hundreds, if not thousands of logs onto the beach along with a lot of other debris. That poor little boat was torn from its buoy or dock somewhere by the wind and waves and washed up, battered and crushed under the weight of the logs, potentially far away from its home. When you fly up and find something unique like that, something that you weren't expecting, something you might never find again, it's really exciting.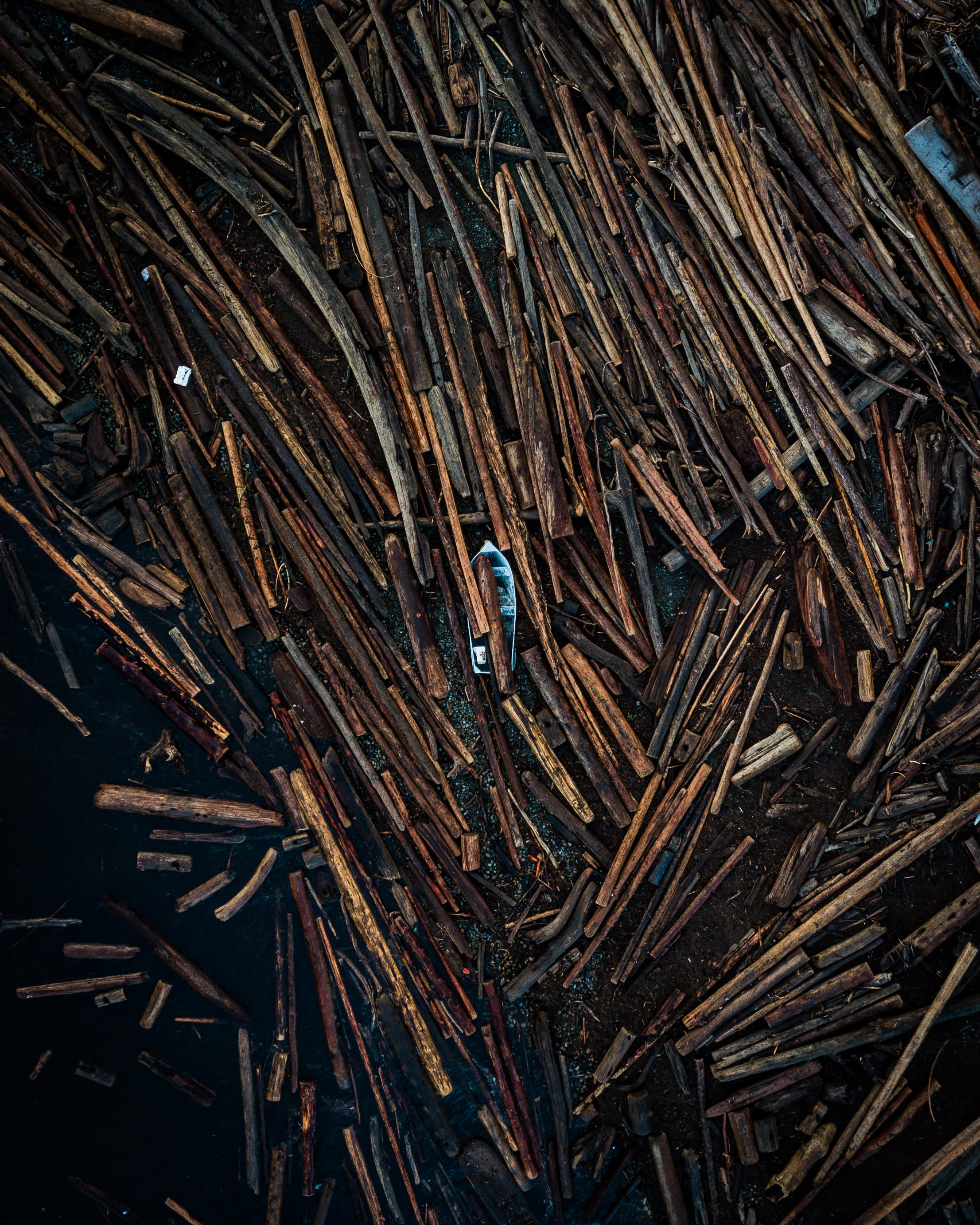 Cooper: When you're going out for a shoot, what do you look for?
Hately: I'm always looking for interesting scenery and geometry, whether I'm driving to town or heading to work somewhere. Without flying up there, you have to imagine what things will look like from above, so I'm often daydreaming about top-down perspectives or high-angle shots when I'm on the ground. I'm not formally trained in photography but I try to compose my images in an interesting way, and for that I get a lot of inspiration from other photographers. Sometimes it's really obvious what will look cool from above, and other times you just have to fly up there and see what you find. I also scour the Coast on Google Earth from time-to-time to look for interesting spots. The satellite images there are often remarkably similar to top-down drone shots.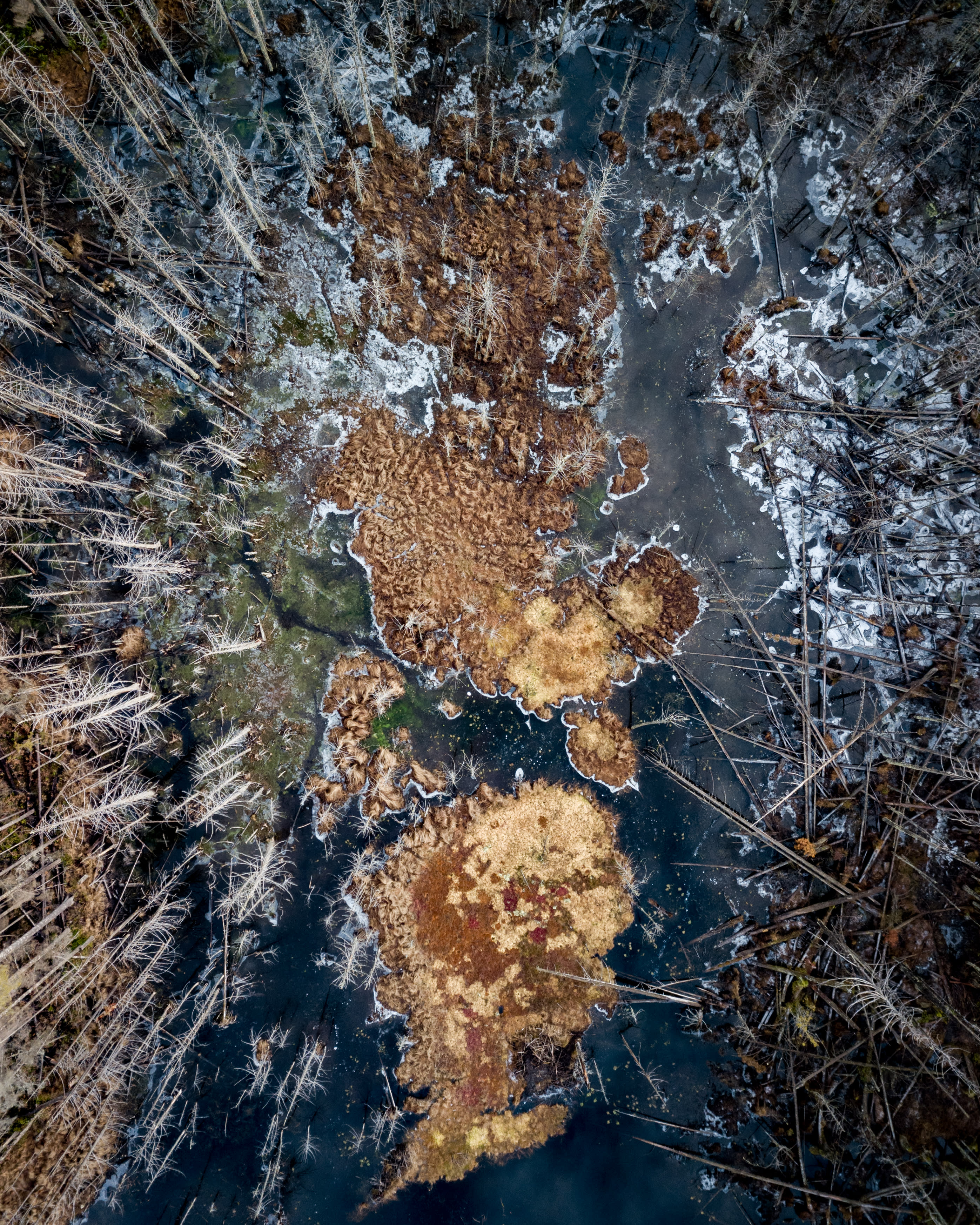 Cooper: How would you describe the Sunshine Coast in one sentence?
Hately: The Sunshine Coast is a long stretch of winding coastline, punctuated by small communities, narrow inlets, pristine lakes and gorgeous coniferous forests; backed by a vast mountainous wilderness.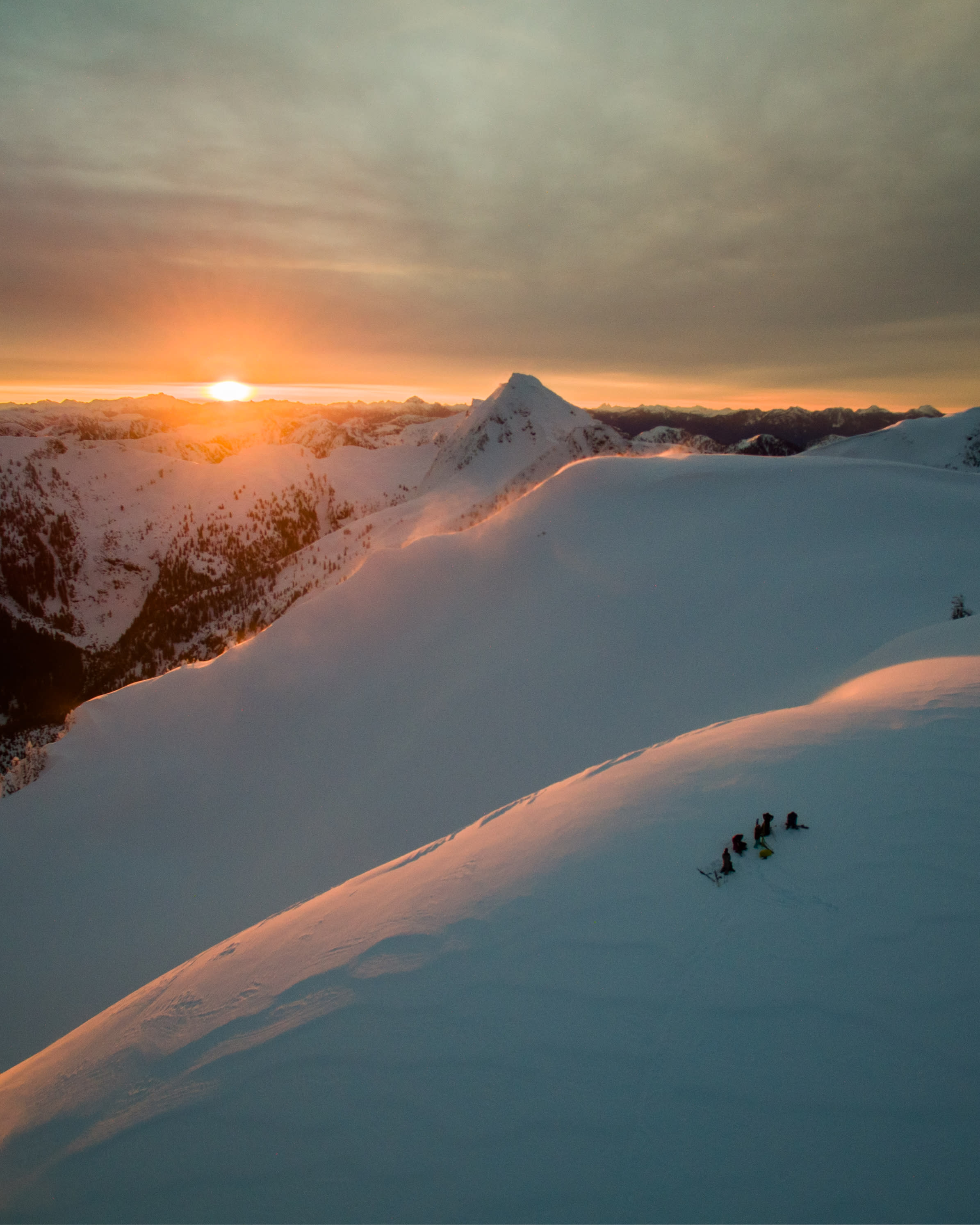 Check out more photos by Regan Hately on his Instagram account, @reganthedragon.