Cliff Gilker Park is located in the Roberts Creek area, north of Gibsons and south of Sechelt, British Columbia, Canada. The hiking-only park is a popular gathering place for families, walkers, photographers, and naturalists. The trail system is filled with many colour-coded hiking routes cutting through forests and over creeks with unique wooden bridges, with many waterfalls along the routes. At over 7 km in length, the multiple trails intersect one another and should take 1.5-2.5 hours to complete. A little longer if you spend some time enjoying the scenery. Some of the trails are wheelchair accessible, including the waterfall viewing platform. Rain or shine, you're covered by the canopy and in BC's wilderness.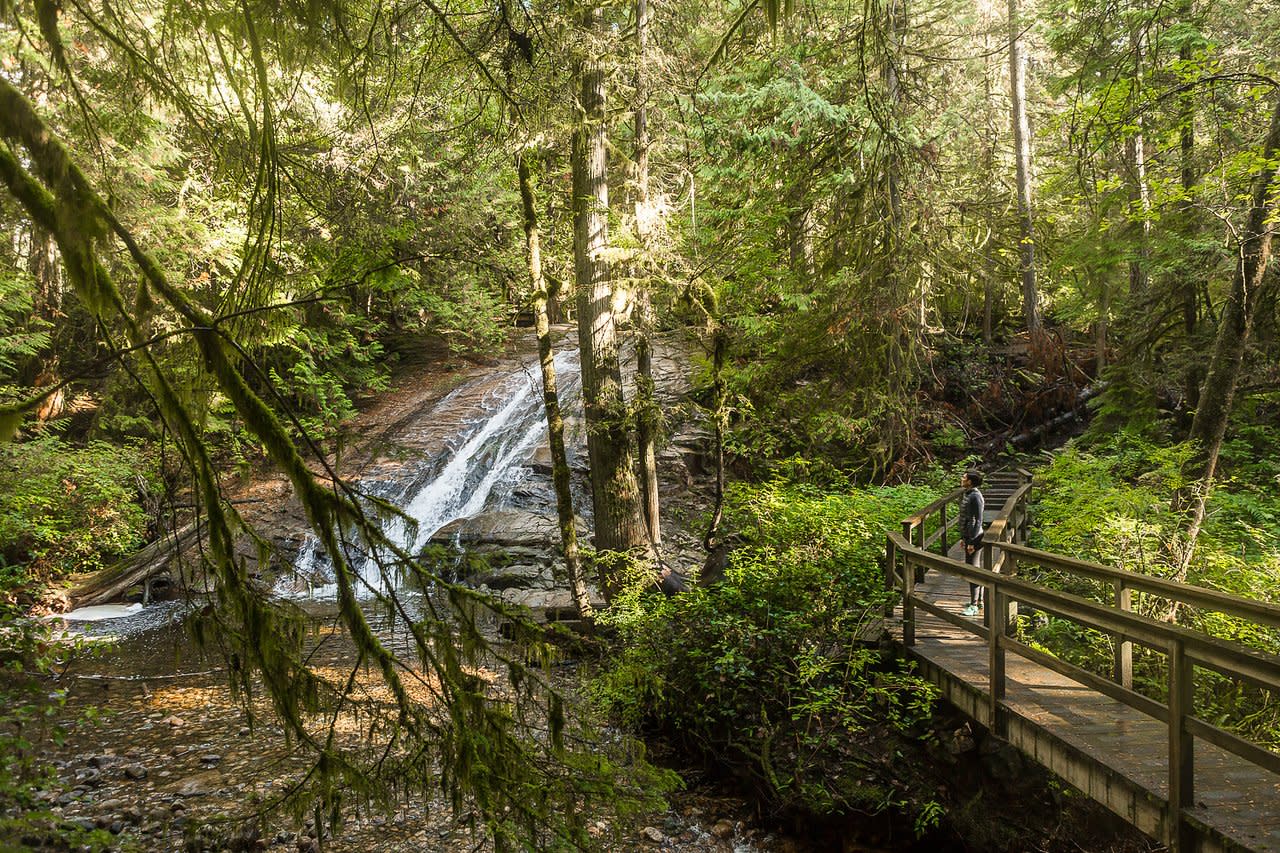 The well-maintained trails are surrounded by Douglas Fir and Red Cedar trees. The trail system does have some stair climbing sections and bridge crossing sections over Clack and Roberts Creek. The four walking hiking trails are well marked and are all loop trails. There are four walking trails in total to explore in the park--the Washout, Katimavik, River Run, and Shortcut Trails.
The park also boasts a grass playfield, two baseball diamonds, and a playground. There are picnic sites and washroom facilities, and an on-site caretaker. Dogs are welcome, however, they must be kept on a leash at all times and use doggie waste bags provided.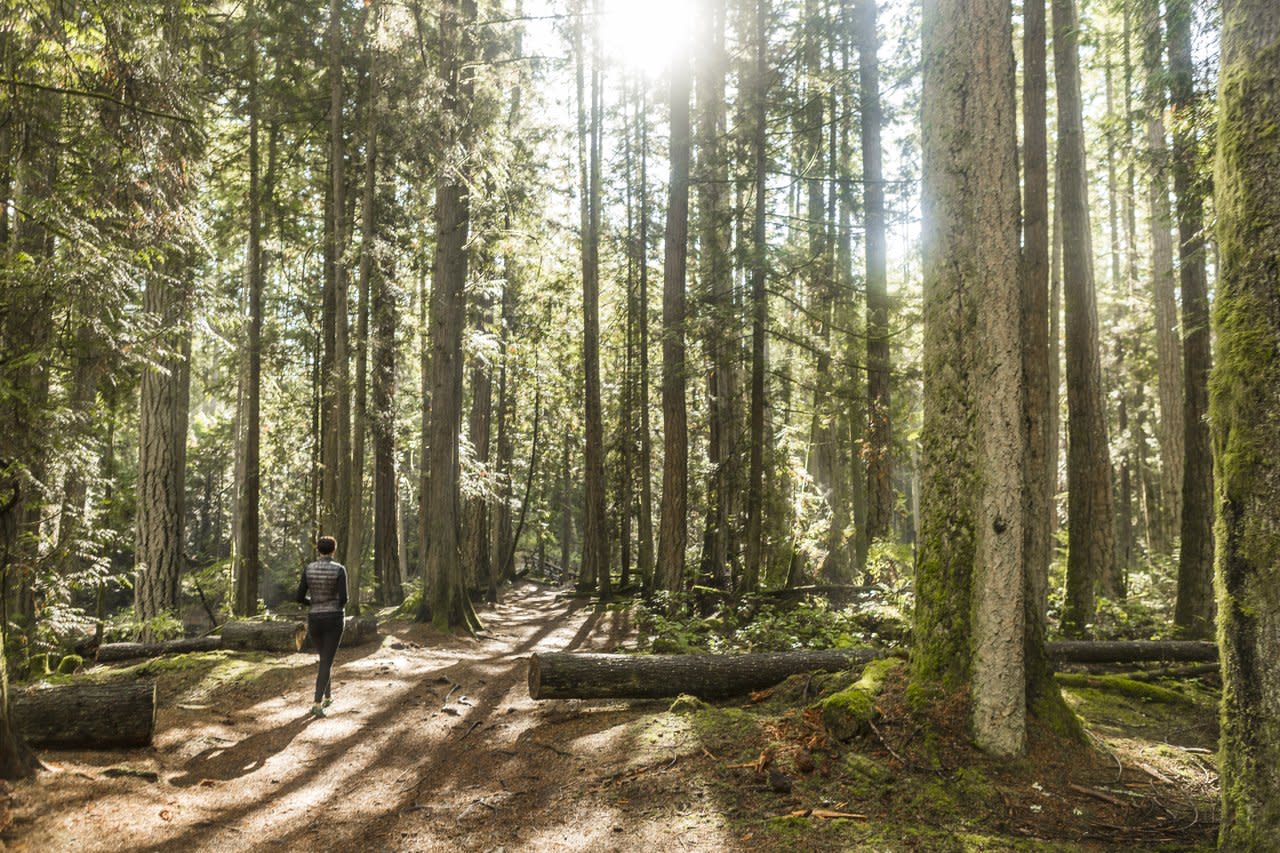 Directions to Cliff Gilker Park
Follow Hwy 101 north from Gibsons for 10 km (6 mi) or drive south on Highway 101 from Sechelt to Roberts Creek. The Cliff Gilker Park is on the east side of Hwy 101 at 3110 Sunshine Coast Highway. It is right by the Sunshine Coast Golf & Country Club—a perfect stop for a post-hike lunch!
Map
Cliff Gilker Park (courtesy of SCRD)
Biking
Biking is not permitted on the trails in Cliff Gilker Park. Don't dismay, we'll feature some great biking trails soon.
The trails of the Sunshine Coast offer a wide array of experiences for travellers of all levels and walks of life. Ranging in length, difficulty, and experience, the trails on the Sunshine Coast are the epitome of the pristine beauty and epic landscapes of British Columbia.
Join the adventure and share your photos with us on Facebook, Instagram, Twitter, or YouTube using #sunshinecoastbc. Head here for more information on hiking routes on the Sunshine Coast.