The Sunshine Coast is prime wildlife territory, thanks to miles of coastline and swaths of lush temperate forest. While it's not uncommon to see whales (and other marine life) gliding by metres from the shoreline, your best bet to spot wildlife is with a guided tour.
Here's where and how to go wildlife viewing on the Sunshine Coast.
Tours
From grizzly bear watching in the pristine Toba Inlet during salmon spawning season to kayaking with bioluminescent in late summer, here are the tours that will help you commune with our furry, four-legged and finned neighbours. 
1. Go Grizzly Bear Watching with Klahoose Wilderness Resort
Starting from mid-August, in the lush temperate temperate of the Toba alley, along the glacier blue waters of the Klite River, you'll find the majestic Xawgəs — or Grizzly bear — lumbering along the river bed looking for salmon. The annual salmon run is a cycle that the Klahoose people have existed in tandem with for millenia, and it's a spectacular natural phenomena to witness. Klahoose Wilderness Resort will help you see this via guided Grizzly bear watching tours. From the resort, you'll travel by boat to the dock at Toba Inlet where you'll disembark and be shuttled by compact buses to six different elevated viewing platforms tucked away in the forest where you'll get as close to Grizzly bears as (safely) possible as they forage and feast along the banks. Your Indigenous guides will share knowledge and stories, and help you form a deeper connection and respect to this land.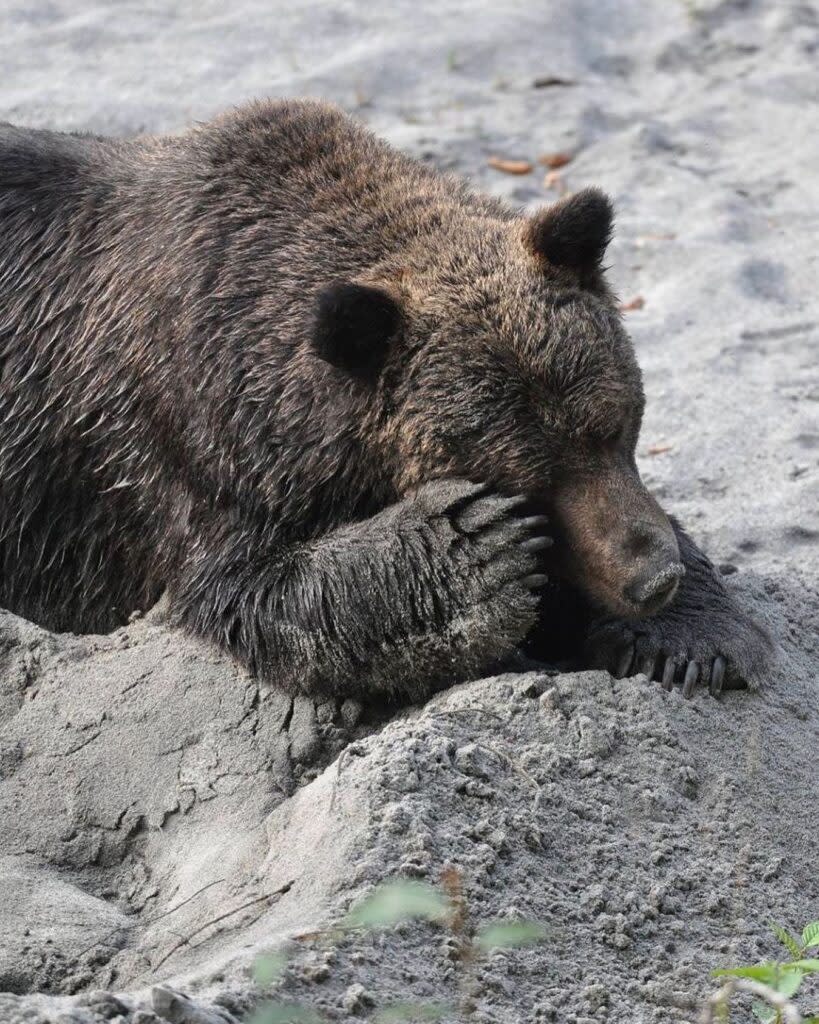 2. Explore Sechelt Inlet and Desolation Sound with Sea Kayaking Tours 
You can't get closer to marine life than gliding through the ocean by sea kayak. Here, as you paddle along the shoreline and into bays and inlets, you'll get an up close and personal view of sea stars, fish, harbour seals, sea lions and yes, even humpback whales, Orcas, and Pacific white-sided porpoises. Desolation Sound is a wildlife-rich marine territory and the opportunities for spotting wildlife are endless. Powell River Sea Kayak, Terracentric Adventures and Footprint Nature Explorations all offer day and multi-day guided sea kayaking tours that launch from Lund. In Sechelt Inlet, whales are harder to spot (but do appear on occasion); Pedals and Paddles, Metta Eco-Experiences, Halfmoon Bay Sea Kayaks and Alpha Adventures can help outfit you with rentals and stand up paddleboards for solo exploration, along with guided tours that highlight the local wildlife and history. 
3. Take an Aerial Flight Tour with Sunshine Coast Air 
While catching a glimpse of a whale's fin from a boat is always thrilling, seeing a pod of whales from the air can offer a whole new perspective on these magnificent creatures. Sunshine Coast Air offers a variety of tours to marine territories in BC, including Sechelt Peninsula and the Gulf Islands, where in search of whales or dolphins gliding through the waters below, you'll also spot mountain goats, birds, and sea lions bathing on the rocks that stud this rugged coastal area.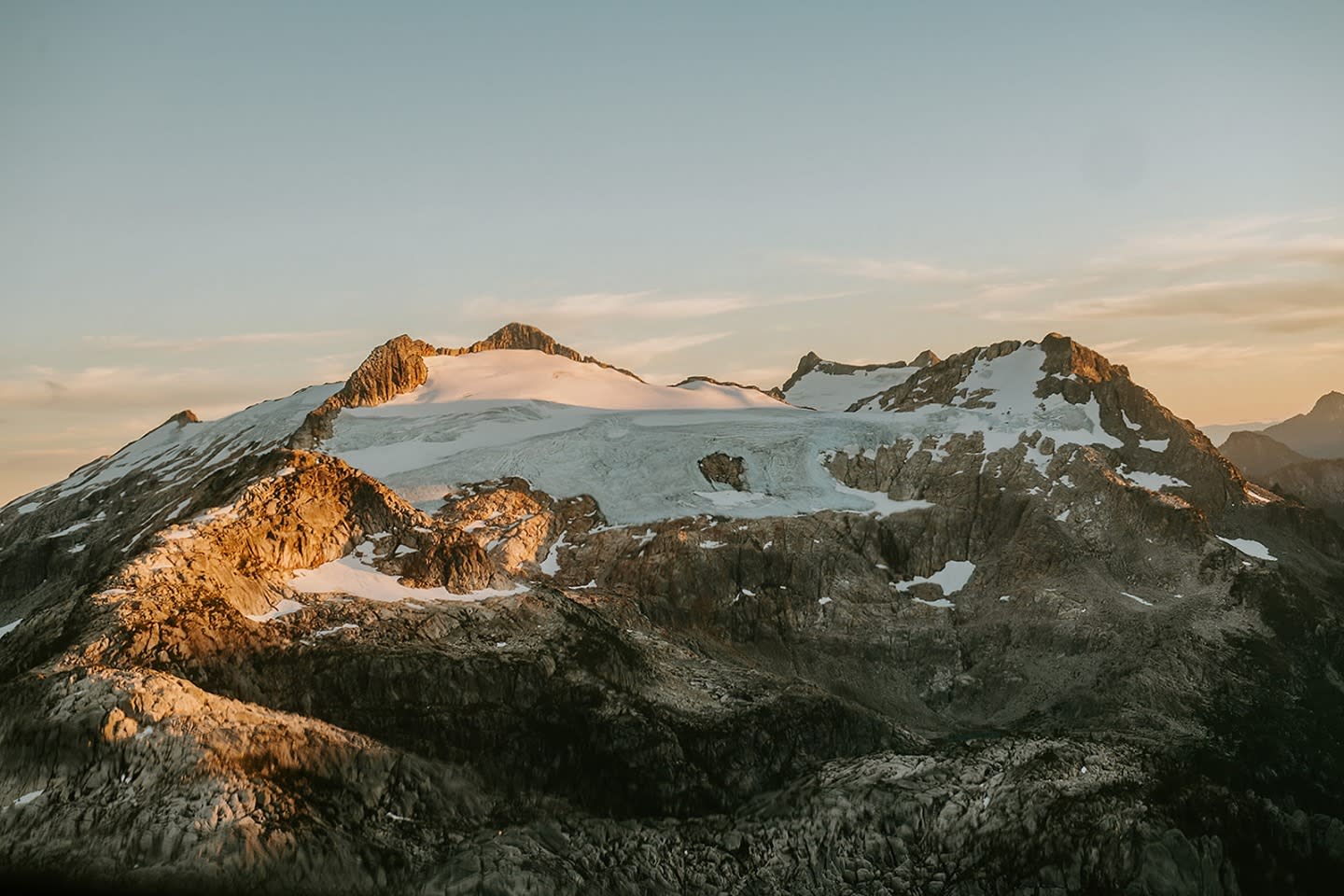 4. Visit Sea Lions with Egmont Adventure Centre 
The bark of a sea lion is unmistakable and you'll get to listen — and look — closely on this 1.5-hour guided tour with Egmont Adventure Centre. Departing from Egmont's harbour, watch for sea lions as they lounge on sunbaked rocks and seal pups frolicking in the water from the stern of an open-air flat-bottomed boat. If you're short on time, this is a great way to take in the local wildlife and stunning Sunshine Coast scenery. 
5. Go Birding on Mitlenatch Island with Terracentric Tours
Mitlenatch Island, nicknamed the "Galapagos of the Georgia Strait", is a birder's paradise. This half-day Zodiac tour from Terracentric Adventures will let you get up close and personal with the distinct ecosystem of this island, home to a nesting colony of around 30,000 gulls, cormorants and other species of birds. After first circumnavigating the island by boat (where you're bound to see sea lions, otters and other marine life), you'll get the chance to disembark and explore the island by foot. Walk amongst the array of colorful wildflowers that dot the island in spring and summer, refuel with a homemade lunch, and visit the bird blind before heading back to Lund by way of Desolation Sound and the equally stunning Copeland Islands Marine park.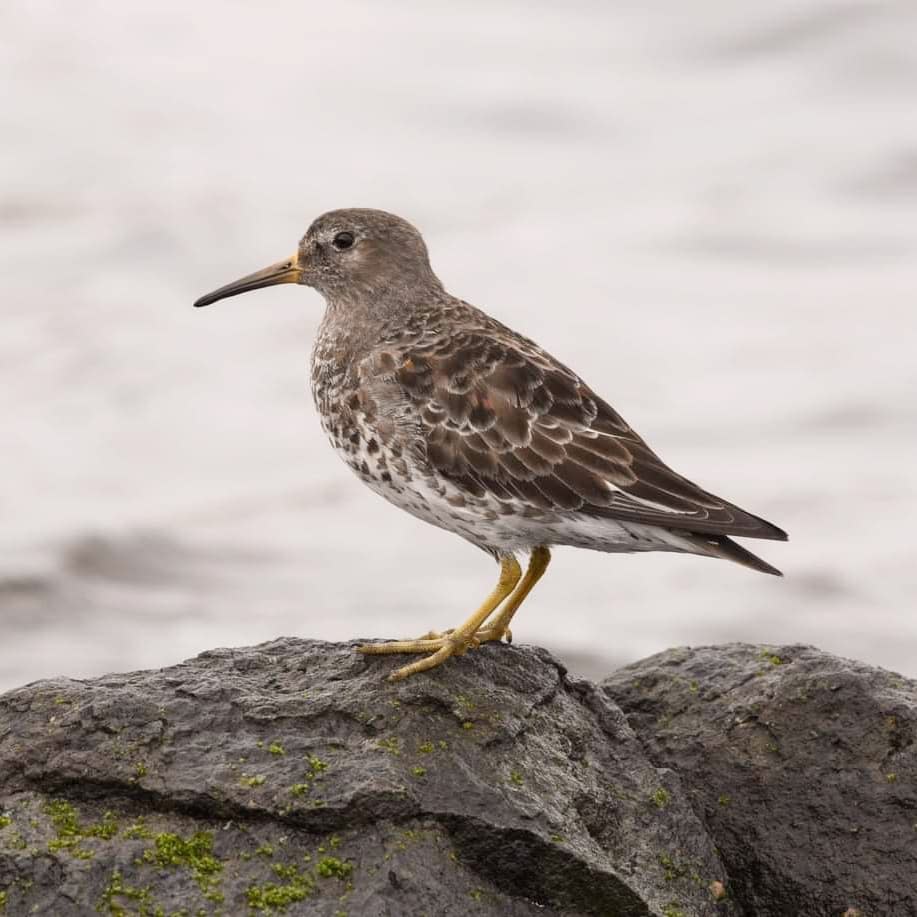 6. Learn about the Salish Sea with Talaysay Tours 
Talaysay Tours runs a four-hour tour that leaves from Gibsons Harbour and takes you into the South end of Howe Sound to explore the wildlife-rich Salish Sea. An Indigenous guide and cultural ambassador will share stories of the land and people who have existed here since time immemorial, bringing you historical and present day knowledge of the area. You'll circumnavigate Keats Island, passing by Hermit and Bowen islands, before venturing into Collingwood Channel where you'll take in the panoramic view of Howe Sound before returning back to the dock. 
Communities 
Don't have the time or budget for a guided tour? You'll still have plenty of opportunities to see local wildlife during your stay on the Sunshine Coast. Our communities are semi-rural, meaning we share our backyards with our furry and four-legged creatures. 
Visit Bonniebrook Beach in Gibsons to look for eagles perched on trees above the Chaster Creekshed. Deer are a common sight on the Coast; keep your eyes peeled (and your distance) for these friendly and timid creatures. You may spot the occasional black bear and coyote as you drive along the highway, while in Egmont, herds of Elk frequent the area.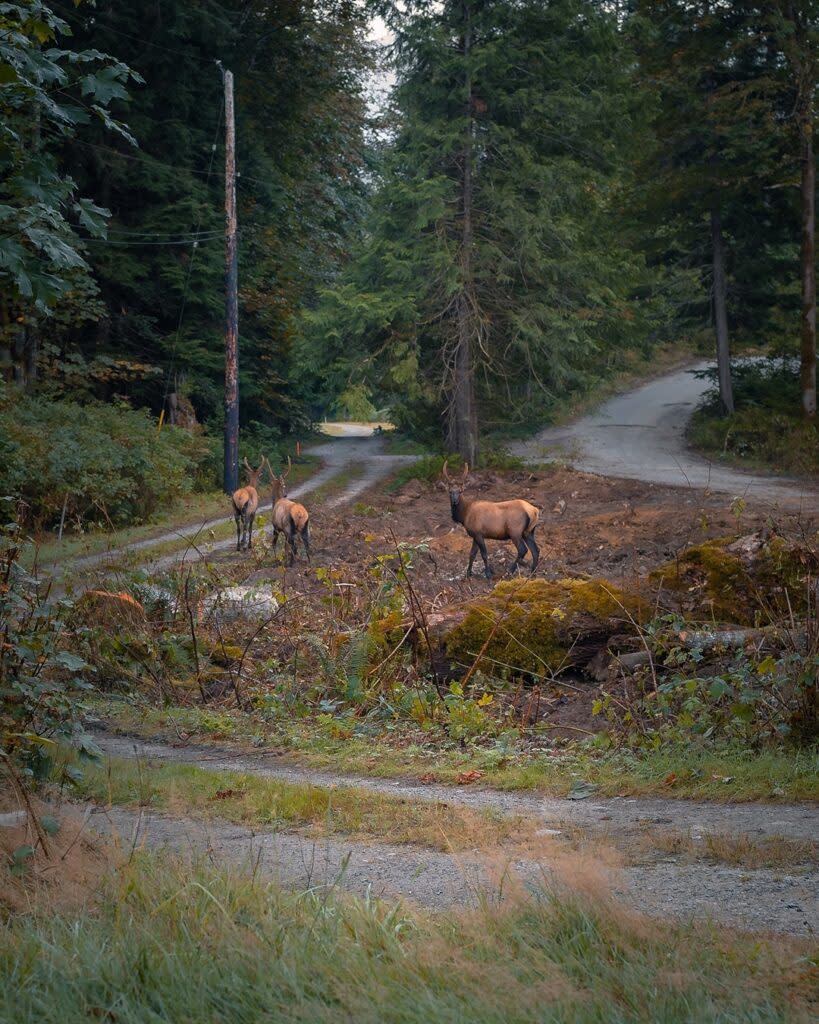 When To Go Wildlife Viewing on the Sunshine Coast
Spring and summer are prime times to go wildlife viewing when bears emerge from their hibernation and animals give birth to their young. Spring and summer are also popular times to visit the Sunshine Coast so make sure to reserve your tours in advance. 
Be Wildlife Smart
Wildsafe BC and Leave No Trace are great resources for making any wildlife experiences you may have positive and conflict free. Make sure you are informed, prepared, and aware at all times. BC's coastline provides opportunities to observe whales and other marine life in their natural environment; make sure you bring your binoculars and follow the guidelines to enjoy watching marine animals safely and responsibly.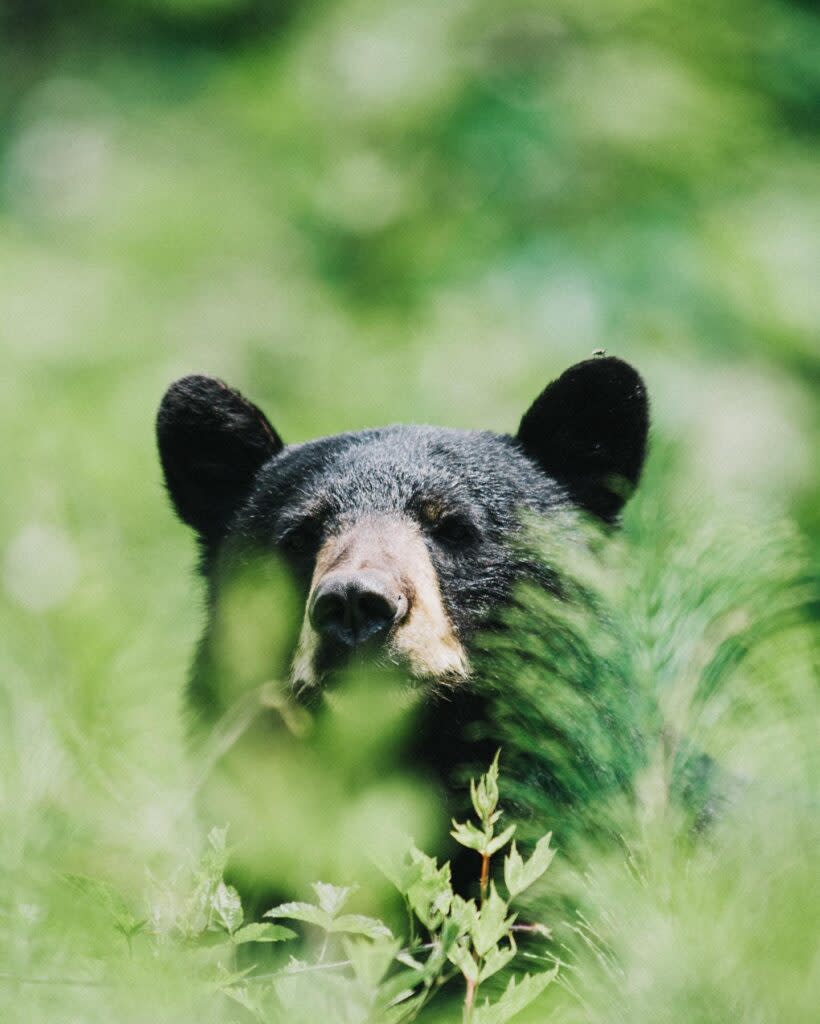 See more guided tours on the Sunshine Coast here.
---
We're all visitors on the traditional territories of the Tla'amin, Klahoose, shíshálh, and Skwxwú7mesh nations. While exploring the Sunshine Coast, please remember to be safe, responsible, and respectful.