For many, there is no traveling without your furry four-legged friend. The Sunshine Coast is an outdoor enthusiast's paradise, and that is no exception for the dog in your life. Expedia has even included Gibsons on this list of 'Insta-Worthy Destination to Visit with your Pet' (check it out here)! So here's our top 5 dog friendly activities for you and your pup(s) to enjoy on your next visit to the Sunshine Coast.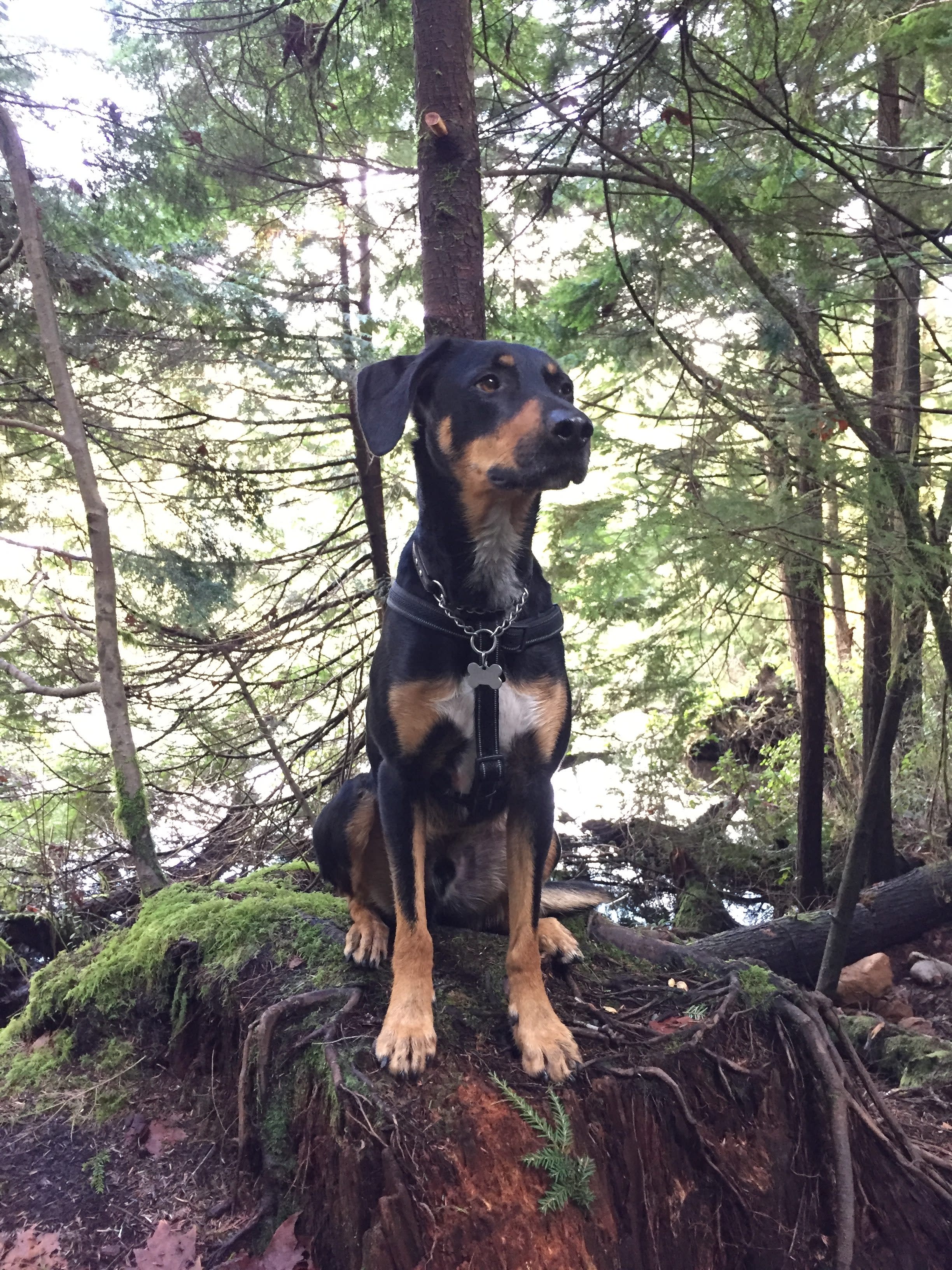 #5: Dog Park Play Dates
Some of the best exercise your dog can get is by playing with their fellow canine friends, and there is no shortage of great off-leash dog parks along the Coast.
Gibsons

: The off-leash area at Shirley Macey Park is a total of 4 acres including trails, with a two and a half acre grassy field area for dogs and owners to socialize. There is access to water, bathrooms, shade, benches and tables. 930 Chamberlin Road north of Shirley Macey sports field.

Sechelt:

 Sechelt holds an impressive amount of off-leash areas for your furry-friends to roam and adventure. Head down to any of these 6 parks:  Brookman Park, Creekside Park, Heritage Forest Park, Hidden Grove Trails, Kinnikinnick Park or Lynnwood Park.

Powell River: 

Westview - This park was constructed in 2016 and provides dog owners with a fully enclosed area to exercise and socialize their dogs right in the middle of the City. Rover will love the large open area concept that also has a picnic table for owners to meet and socialize as well as a dog water fountain that helps keep the four-legged friends hydrated. A smaller fenced section was also created for smaller dogs. – map
 
#4: Dog Friendly Accommodations
Finding a place to stay when out of town with your pet can be a challenge, but not to worry—there are many pet-friendly accommodations on the Sunshine Coast. Whether you prefer camping, resorts, or B&Bs, the Sunshine Coast is heaven for your 4-legged companion. Click here to browse through pet-friendly places to stay, and use the amenity filters to search for the perfect place to suit your needs.
 
#3: Go For A Hike 
The amount of trails on the Sunshine Coast is slightly mind-blowing and whether you are looking for a short stroll or a multi-day trek, there is literally something for everyone. While many trails allow for pets, some require dogs on to be on-leash and others do not. Check out the off-leash parks in Sechelt or in Gibsons, and enjoy the endless amount of trails throughout the southern and northern Sunshine Coast—just remember to leash (and pick up after) your 4-legged friend!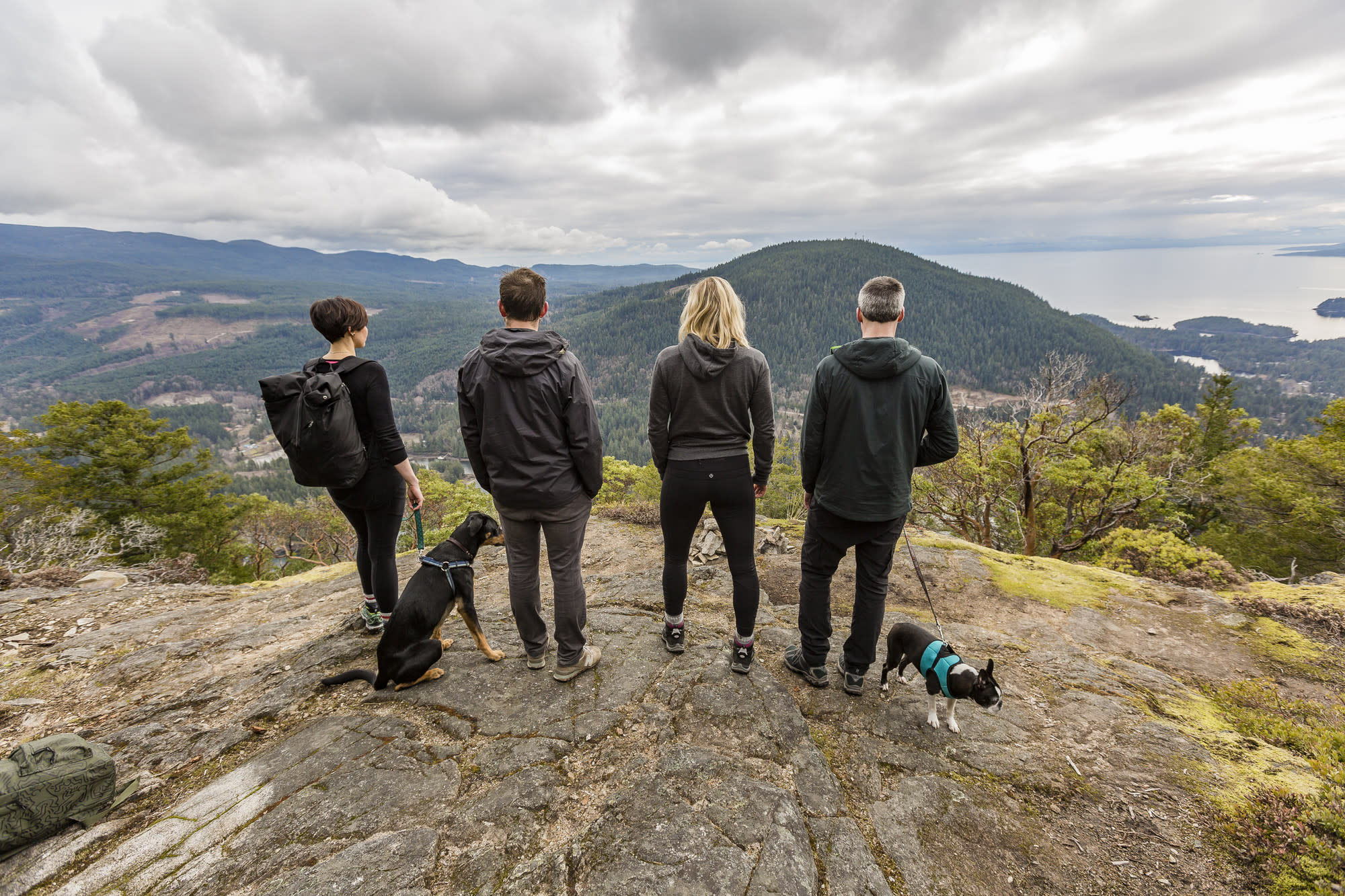 #2: Go Snowshoeing
Thinking of visiting this winter? The Sunshine Coast is home to excellent snowshoe trails. If you're staying on the Northern end of the coast, check out the Knuckleheads trail network. On the Southern end of things, Dakota Ridge Winter Recreation Area allows on-leash dogs on the snowshoe trails.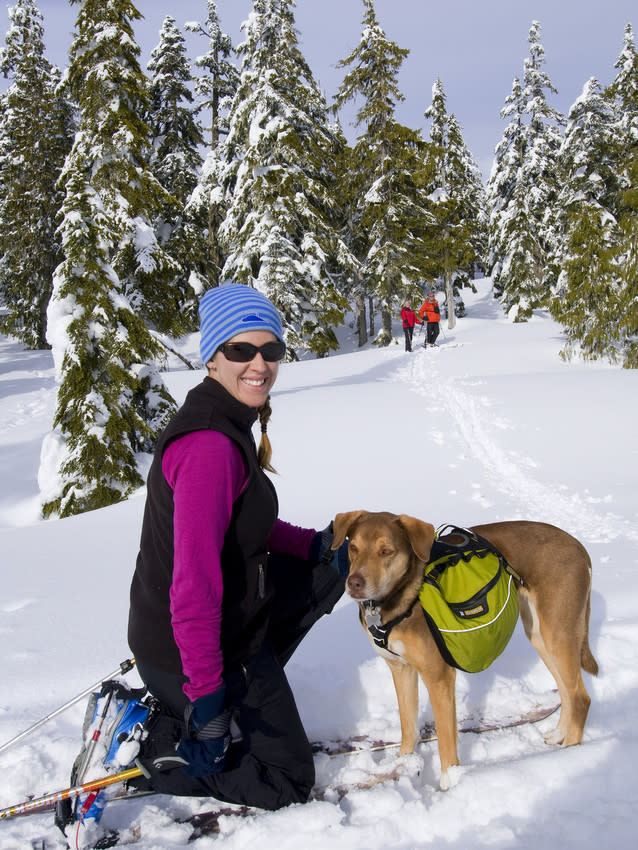 #1: Hit The Beach
Beaches are plentiful on the Sunshine Coast and the water can be a perfect spots for a cool down. Pay attention to signage around canine rules but otherwise enjoy! Lots of driftwood makes for a great game of fetch on the fly and if your pup enjoys a swim this will be the perfect spot to play.
 
Things to Remember
Please use your best doggy etiquette at all times. There are some simple rules for owners to follow to keep with a dog friendly Sunshine Coast:
• Make sure your dog is wearing a current license tag on their collar and that their vaccinations are up-to-date.
• Always pick up after your dog and dispose of waste in a garbage bin.
• Owners must obey all park and trail rules and relevant parking requirements.
• Ensure you have control of your dog and are in sight of your dog at all times.
• Owners are personally liable for any damages or injury inflicted by their dog.
• Do not allow your dog to dig holes, chase wildlife, or damage the environment in any way.
Enjoy your pet-friendly vacation to the Sunshine Coast, BC!