Let's set the scene:
Coastal charm, friendly folks, and alluring outdoor opportunities are the classic hallmark of Powell River, BC. But what you may not know is once a year people from all over the world venture to Powell River in July to compete in the "Powell River Logger Sports." Loggers attempt to climb, chop, and carve their way to the gold in both the International and Canadian Championships.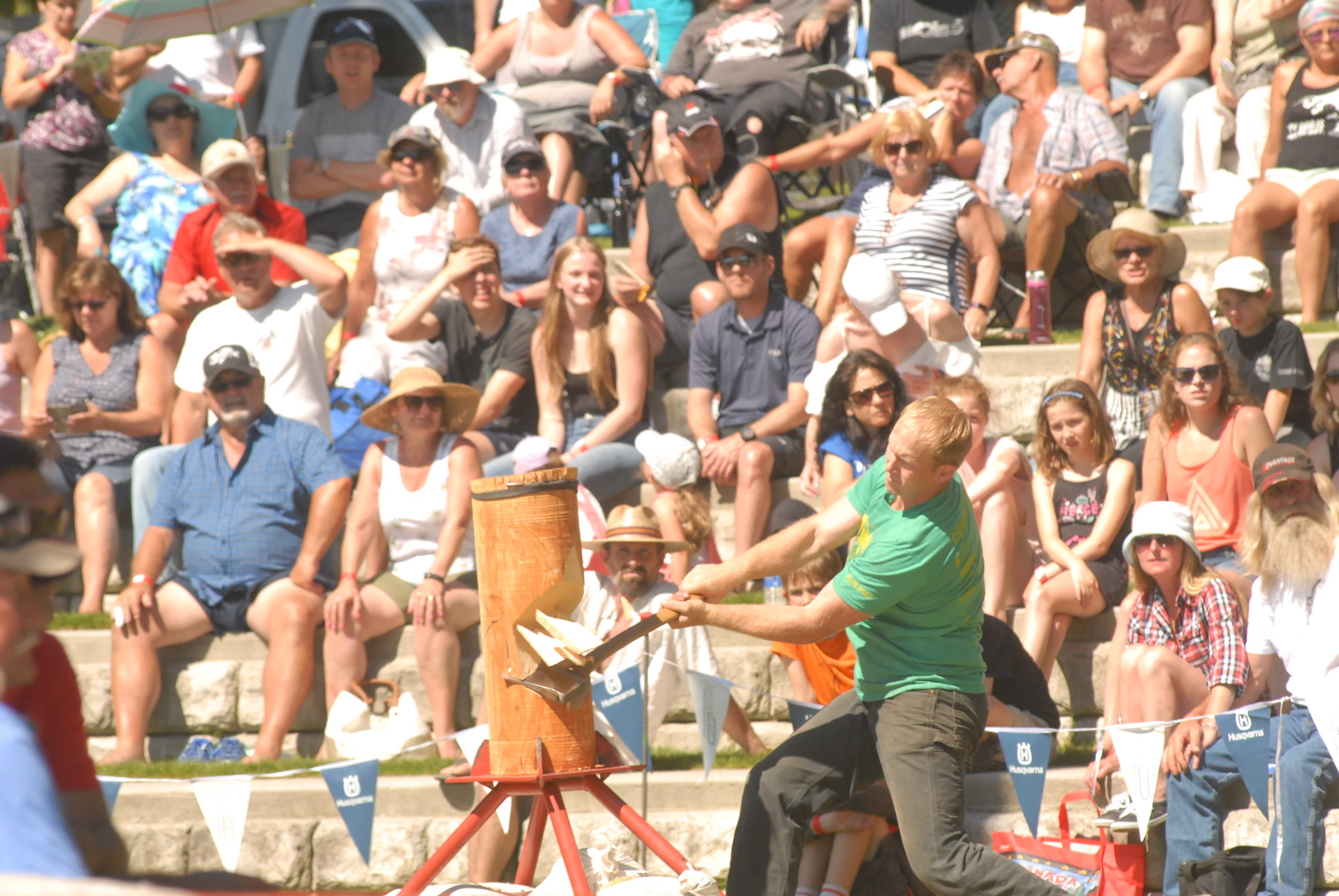 Powell River Logger Sports began in 1984 with just a bright idea and $3000 sponsorship. The event was held annually until 2004, when there was a lack of volunteers; however, in keeping with the spirit of Powell River, a boom of volunteers decided to bring it back to life in 2016. In 2017, the prize money was an incredible $60,000-$100,000 due to an entire community of supporters standing behind the event. Some see Logger Sports as the climax of the summer because of everything it offers. Whether you are interested in logging, love to be a part of an enthusiastic crowd, or simply want a happening place - complete with a variety of snacks - to spend the day, there is something for everyone at Powell River Logger Sports!
The event spans three days, encapsulating a variety of attractions. The following is just a taste of the events entirety!
Logger Sports Carving
Logger Sports is more than just the athletic aspect of logging. Chainsaw art captivates all the art fanatics at the event, and makes up a substantial portion of the weekend. People watch, enraptured, as logs transform over the course of a few days, and then vote on their favourite. After they are complete, the carvings are put up for auction. Viewers quickly snatch them up and use them as decor for their own homes. The artistry of Logger Sports attracts both those who are simply curious and those invested in the artistic craft. Additionally, being feet away from an actively carving chainsaw isn't something you can do every day!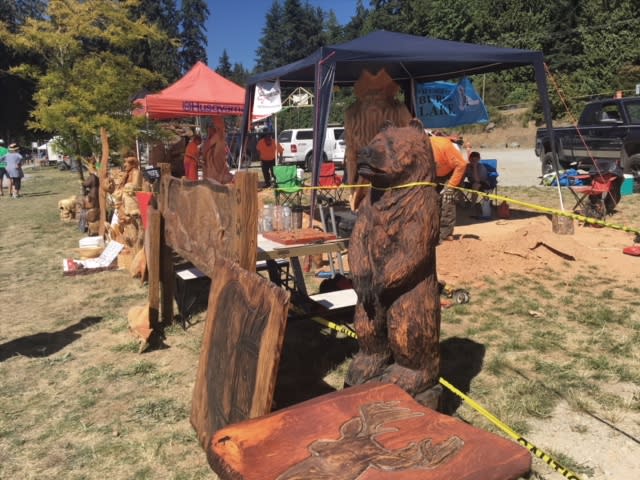 Local Vendors
Powell River events are heaven on earth for any local foodie. Vendors of all sorts set up booths at Logger Sports and offer a variety of different foods. From authentic Asian foods, to handcrafted ice cream, to freshly cut fries, it was difficult to peruse the stations without my stomach grumbling. The vendors satisfy the hungry spectators while adding diversity to the Logger Sports scene.
And of Course...The Logger Sports Competition
The excitement brought from sitting in the Logger's Memorial Bowl at Willingdon Beach, watching fierce loggers compete for that gold medal is the true essence of Logger Sports. As a Canadian and International competition, the talent is both local and foreign - a major component of what makes the experience so captivating. There truly was a little something to interest everyone, regardless of their familiarity with the sport. I found myself enthralled by the commitment and skill of the loggers as they dashed up a giant tree or chopped through a log at high speed.  
Photo: Pieta Woolley

Photo: Pieta Woolley
So whether or not logging is your cup of tea, something at Logger Sports is sure to be what you want to see. Hope to see you there next time!
---
If you are interested to know more about logger sports in Canada, check out the sanctioning body for the event!
And if Powell River has caught your eye, you can check out some of our suggestions to make the most of your Sunshine Coast adventure!