The Sunshine Coast has one of the highest concentrations of artists in Canada. It's one of the reasons why our backyard is so vibrant and inspiring. If you've ever done the Sunshine Coast Art Crawl or followed the Purple Banner Tour, you know what we mean. 
#IntoTheStudio is a virtual, raw and unscripted look inside the home studios of Sunshine Coast artists. We are sharing a behind-the-scenes look at what our artists are currently working on and how they're staying inspired. Maybe you'll get a glimpse of a studio pet (fingers crossed!) or a home garden.
More than anything #IntoTheStudio is a celebration of the enduring spirit of our local arts community.
---
Marleen Vermeulen
Marleen captures the beauty of landscapes and expresses this with incredible large, textured oil paintings. She works out of her home studio in Gibsons, surrounded by the rainforest.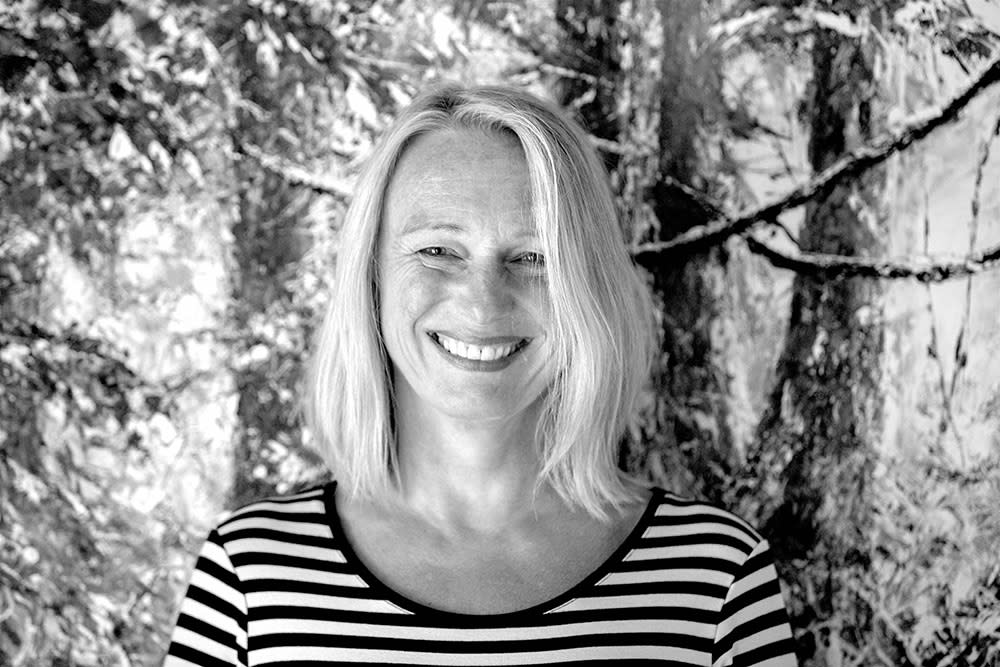 Watch Marleen's Tour
Lucas Kratochwil
Lucas Kratochwil is a third-generation painter raised in Patagonia who now calls Roberts Creek home. He creates large-scale, high realism oil paintings that capture the essence of nature.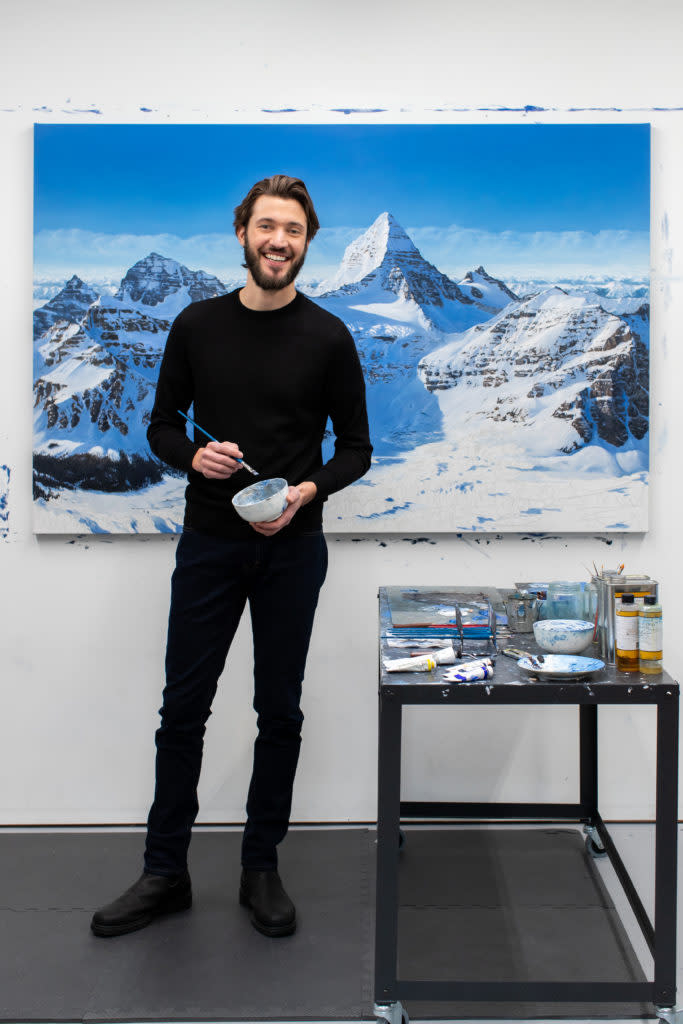 Lucas went live on @sunshinecoastbc Instagram account, showing us around his home garden and art studio, all while answering questions on his process as he worked on his latest painting.
To learn more about Lucas, his paintings and workshops, check out his website or follow him on Instagram.
Watch Lucas' Tour
Marlene Lowen
Marlene Lowden is an abstract painter and educator living in Gibsons. She shared her studio with us during her virtual tour which ends with an incredible time-lapse of her process. There is even a surprise appearance from Bob Ross.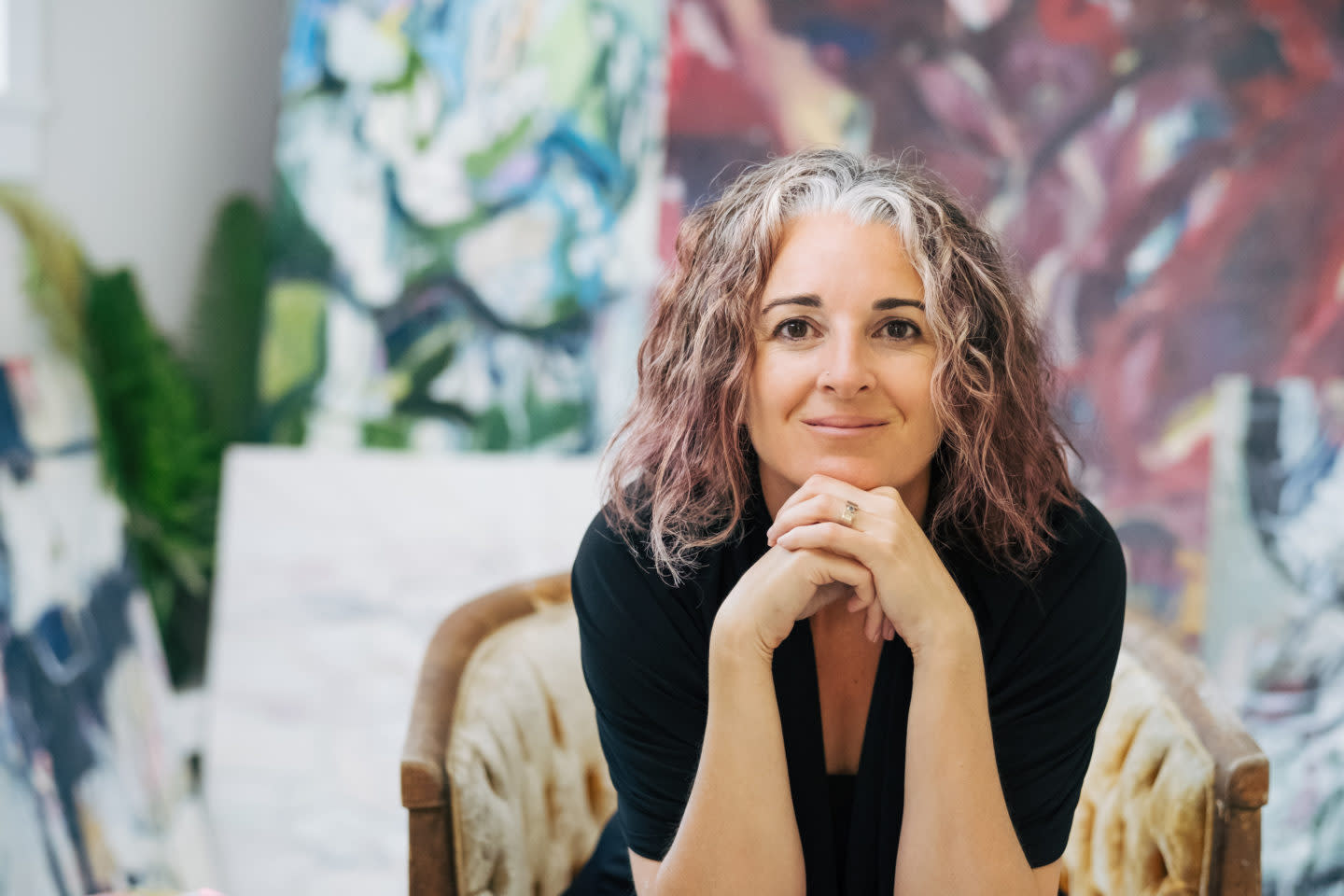 Watch Marlene's Tour
Jan Poynter
Jan is a designer, illustrator, and painter living on the Sunshine Coast. She has been spending her days getting outside to paint plein air on location and work on larger works in her studio. She trying to balance her time between working in the garden and on the computer.
Watch Jan's Tour
Prashant Miranda
Prashant Miranda is an artist, animator, and scribe. He is the artist in residence at the Tidal Art Centre in Lund. He has been working on watercolours and wood sculpture while being inspired by his natural surroundings in Lund.
Watch Prashant's Tour
To check out more of Prashant's work, head to his Instagram.
---
We will aim to feature one artist per week and share the spirit of our local Sunshine Coast artists with the world. Please check back here for more updates from local artists.
We are all visitors on the traditional territories of the Tla'amin, Klahoose, shíshálh, and Skwxwú7mesh nations. Anytime you are exploring the Sunshine Coast, please remember to be safe, responsible, and respectful. Please explore your community safely and responsibly.