Discover the best restaurants in Pender Harbour & Egmont
Despite their small size, Pender Harbour and Egmont are full of tasty morsels to satisfy every member of your company. To make your decision easy - or perhaps we will have made it more difficult by the end and you will just have to stick around a while longer - we've compiled your go-to foodie guide for all things in this area. Hope you packed your appetite.
The Lagoon Restaurant at Painted Boat
Located right on the waterfront in Madeira Park in a sheltered bay, The Lagoon Restaurant at Painted Boat upholds the relaxed and luxurious vibe of the resort, serving up fresh seafood - hello coconut curry and lime mussels - and mouthwatering desserts. They also have a kids menu if your little ones aren't into lamb. And if you happen to find yourself with some spare time before dinner, we highly recommend dipping over to the spa for some pampering. 
Inlets Restaurant - West Coast Wilderness Lodge
Ever wanted to bird watch while chowing down on locally caught spot prawns, immersed in some of the most spectacular scenery you will find anywhere in the world? Yep, thought so. At Inlets Restaurant - what they call the "heart" of the West Coast Wilderness Lodge in Egmont - you can choose from breakfast, lunch or dinner, and sit on the patio to gawk at the ocean while you watch the currents change with the tide through Skookumchuck Narrows. You can even pair your meal with a scenic float plane tour and selection of BC wines.
Skookumchuck Bakery + Cafe
Conveniently nestled close to the entrance of the hike in to the beautiful Skookumchuck Narrows, this Bakery + Cafe is your one-stop-shop for all the baked goods you could require to fuel your trek. Fill up on Skookum (meaning "strong", so you know they are a good size) cinnamon buns, scones, and freshly baked bread pre- or post-hike...or forgo the hike altogether and just eat many cinnamon buns! I've been known to do just such a thing.
Back Nine Bistro - Pender Harbour Golf Course
Whether you plan to hit the green or are just looking for a tasty bite, the Back Nine Bistro at the Pender Harbour Golf Course promises to have something to satisfy any craving. Their menu carries everything from salads to "sand wedges", and burgers crafted from locally-sourced beef. Choose from indoor or patio dining, or select from their grab n' go menu to take a bite out on the course with you. You're sure to find something to fit you to a Tee...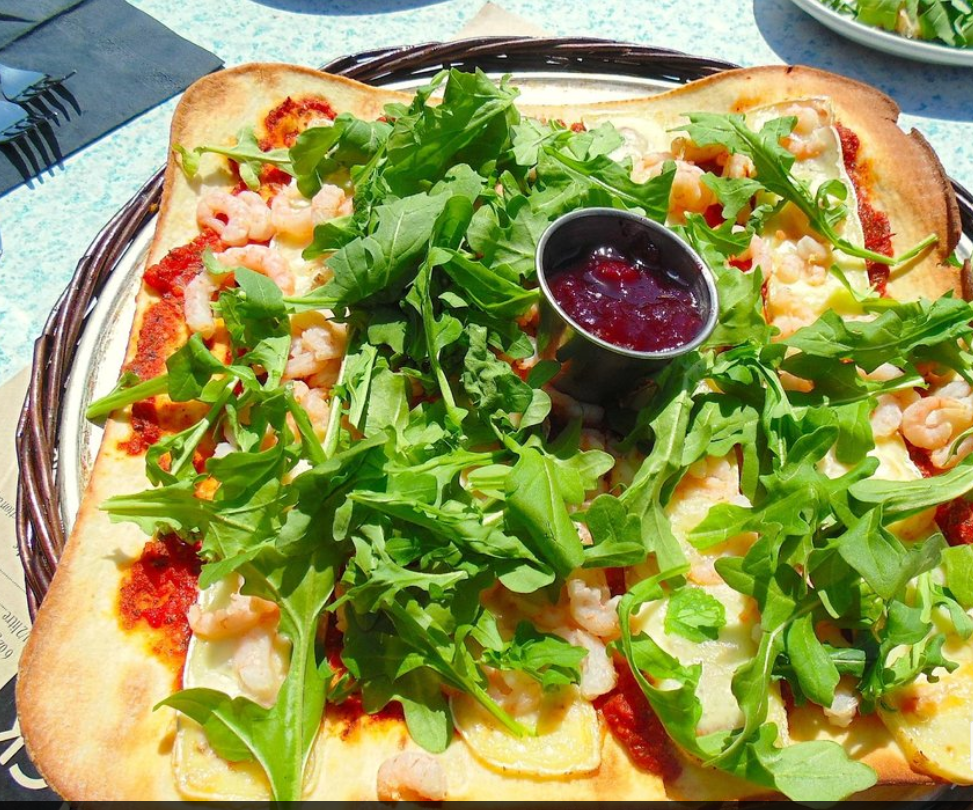 Backeddy Pub
The Backeddy Resort and Marina boasts one of the most spectacular settings on the whole of the Sunshine Coast, so you know you are promised an unforgettable dining experience. Often accompanied by live music - if you time it right - you can enjoy some quintessential West Coast seafood fare, or even a few vegetarian options. Too full to drive apres-meal? Why not stay the night in the a waterfront cabin or geodesic dome! Insider tip: the pub does not serve minors, however there is a restaurant area for families, as well as a little picnic area overlooking the water and marina.
The Grasshopper Pub
A fire in 2013 couldn't stop the Grasshopper Pub from reopening its doors to a loyal following. The refurbished Pub and adjacent restaurant section (family friendly) has plenty of space to accommodate whomever you choose to share your meal with, and is perched atop a hill overlooking scenic Pender Harbour below. Select from a wide menu of burgers, authentic Indian cuisine, kid-friendly bites, and a handful of veggie options, all the while gazing out over Madeira Park and the Grasshopper Marina.
Euspiria Cafe
Located in the hub of Madeira Park, Euspiria Cafe has been faithfully serving local and visitors for years with their delicious baked goods, hot coffee and sandwiches. Grab some brunch and stay awhile, or stock up on grab n' go snacks for your day on the water - Pender Harbour is the ideal location for paddling. While you're there don't miss the chance to check out the showcase of local artistic talent decorating the walls and contained within the small gallery at the back of the cafe!
Mama's Japanese Kitchen
Seafood by the seashore anyone? Well, close enough to the seashore you can still smell the ocean breeze! Mama's Japanese Kitchen offers delicious rolls bowls and specials, and will even put together a party tray to go should that be what your heart desires. Open for lunch and dinner throughout the week - except Sunday - you can choose from dine-in or take-out, allowing you to craft the dining experience to suit your trip. Why not grab your grub and head over to enjoy at one of the close by lakes!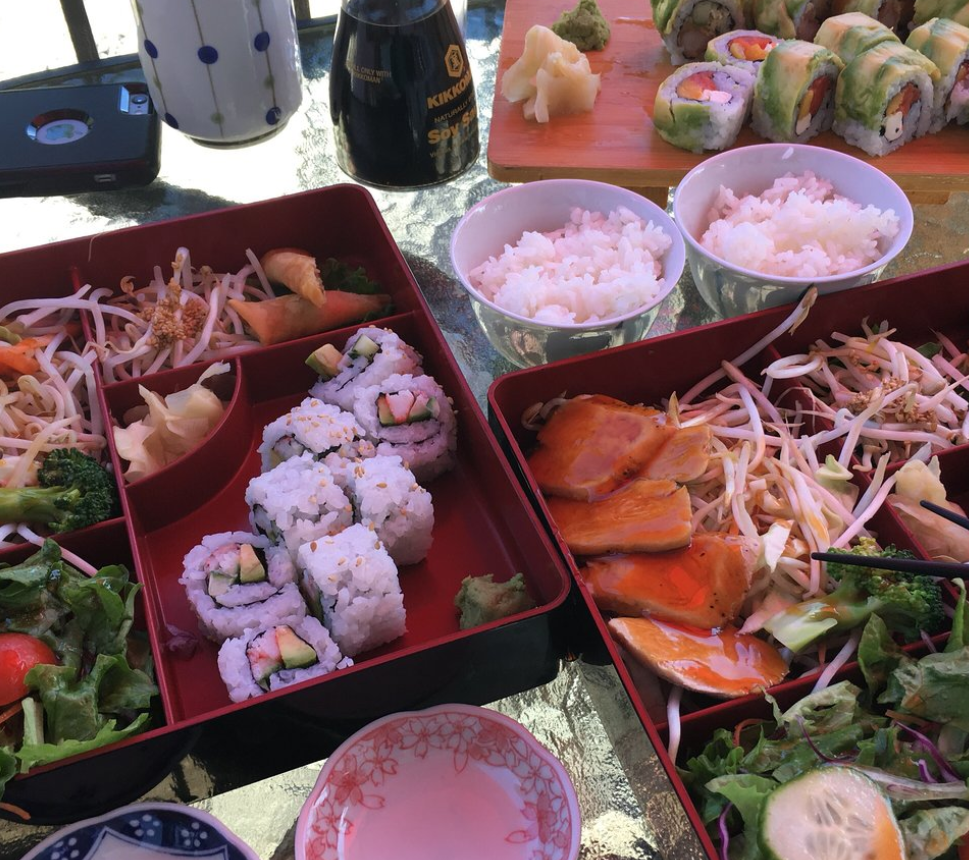 La Trattoria Italiana - Ruby Lake Resort
Located next to one of the most popular lakes on the Coast, La Trattoria Italiana at Ruby Lake Resort serves up food with a farm-to-table philosophy. They value sustainable and local products, and many of their herbs and vegetables are grown on site without the use of any pesticides or chemicals. This makes for a truly special dining experience, as you enjoy your meal whilst overlooking the lagoon. Their menu consists of carefully crafted pastas, oceanwise seafood, and even breakfast! And if you feel like staying a little longer, check out the cottages and safari tents they offer for accommodation. 
The Cafe at John Henry's
Another of the Coast's unique oceanfront dining opportunities, The Cafe at John Henry's in Garden Bay offers a meal with a spectacular sunset for dessert. Enjoy perfectly crisp fish and chips on the deck, followed by a mouthwatering chocolate caramel mousse. John Henry's also offers moorage and accommodation, so whether you choose to arrive by land or sea, a good meal and warm welcome await!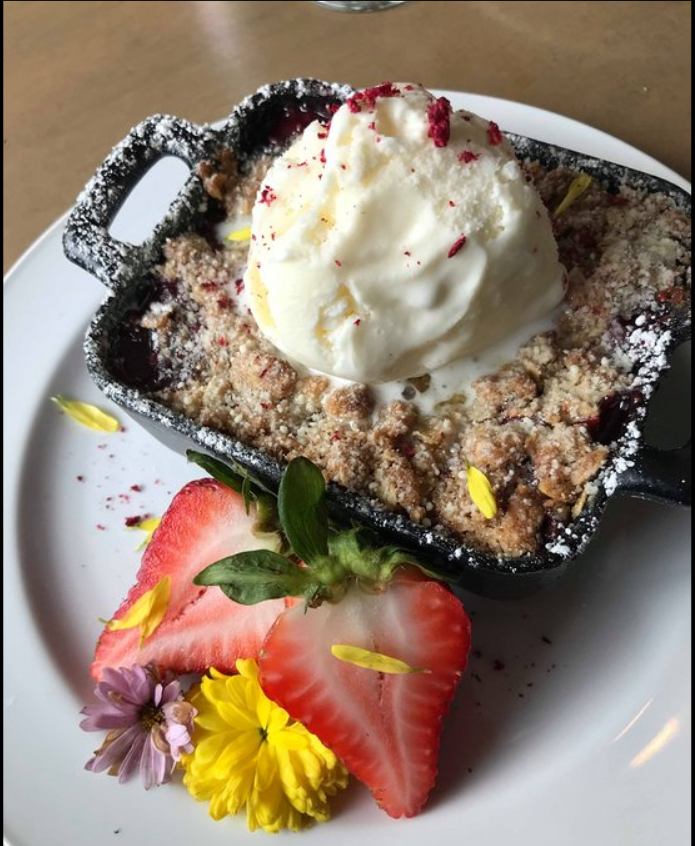 Triple B's Burger Shack
If you happen to find yourself in need of groceries and stopped at the Madiera Park IGA, a glance over to the neighboring park will find you face to face with a hidden gem: Triple B's Burger Shack. Serving up made to order burgers, milkshakes and fish and chips, this small place is guaranteed to make a big impression. Because everything is made to order, you might have to wait a bit, but the reward is well worth it! And because of its location in a beautiful little garden area, parking yourself here a while really doesn't seem so terrible...you can literally stop and smell the roses while you munch on some good old fashioned quality grub.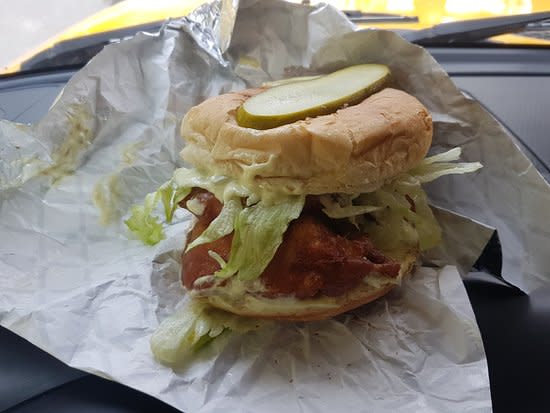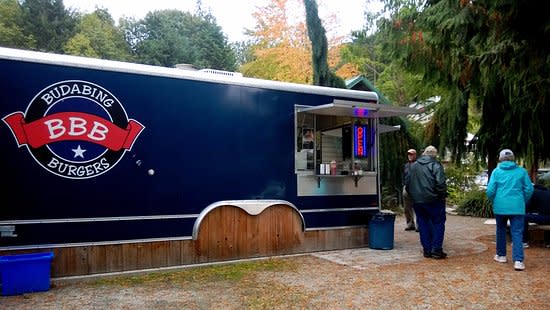 ---
Staying elsewhere on the Sunshine Coast?  Don't miss our other "Foodie Favs" guides:
We'll be sharing our "Favs' from other communities on the Sunshine Coast soon, so stay tuned!